These Lemon Berry Trifles are the perfect spring treat! They are light and refreshing with a little bit of tart and sweet creaminess that will have your taste buds wanting another bite!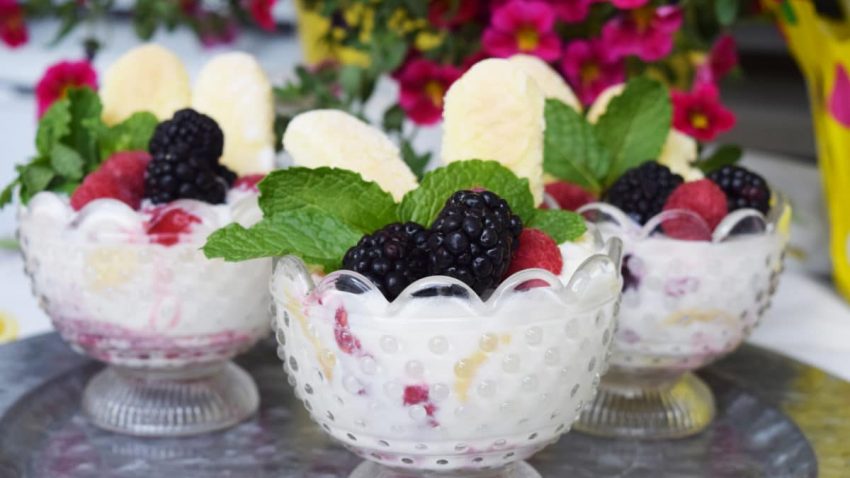 The flavors of fresh spring berries and lemons just go hand in hand! This dessert is elegant enough to serve at a fancy party and simple enough for your everyday meal! And who doesn't love a dessert that looks as beautiful as this one.
It's so easy to put together with the store-bought ladyfingers, so no baking is required. The lemon filling comes together and sets up pretty quickly. I often make it the night before and then put them together the morning I am going to serve them. You can use your favorite berries from the spring. I love blackberries and raspberries, but blueberries work wonderfully too. Top it off with a little whipped topping (I always add some in the layers too) and garnish with some fresh berries and mint and an extra ladyfinger or two 😉 This beauty is fit for royalty!
First beat your cream cheese, then add in your condensed milk, lemonade (you could use limeade too) concentrate and almond extract. Beat until creamy and starting to set up. Refrigerate until set. It should set up in about 15 to 30 minutes. I often make this the night before though.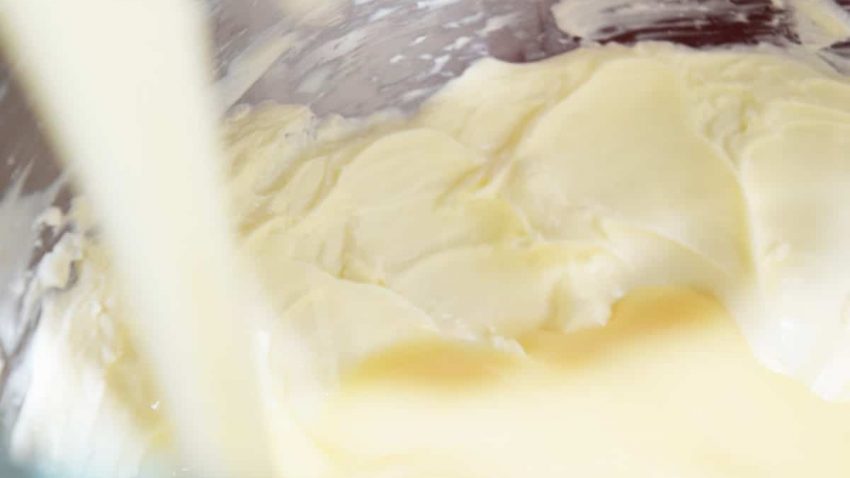 About 15 minutes before you are ready to put them together, mix your berries in your sugar and let set out at room temperature.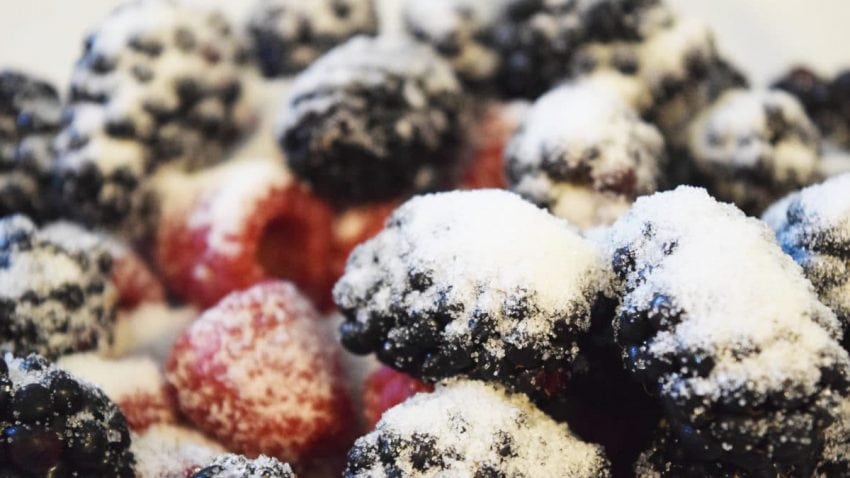 Grab a pretty dish or glass and layer your ladyfingers, lemon mixture and berries alternately. Layer whipped cream in the trifle layers or put a dollop on top. Garnish with fresh berries, mint and many a lemon slice. If you can resist and extra pack of lady fingers you might have a few you can top with as well.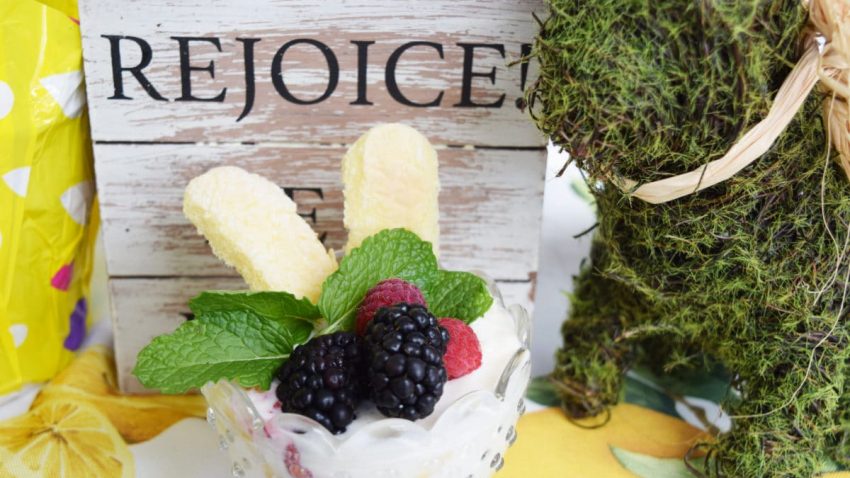 Don't miss out on any delicious recipes! I'd love for you to join along each week CLICK HERE and start receiving the Soulfully Made Newsletter! I promise I won't overload your inbox! No more than once a week! Unless you want to get updates with each post, you know you can choose!