Oh so good and absolutely effortless, this Slow Cooker Spinach and Artichoke Dip is the perfect appetizer for any occasion.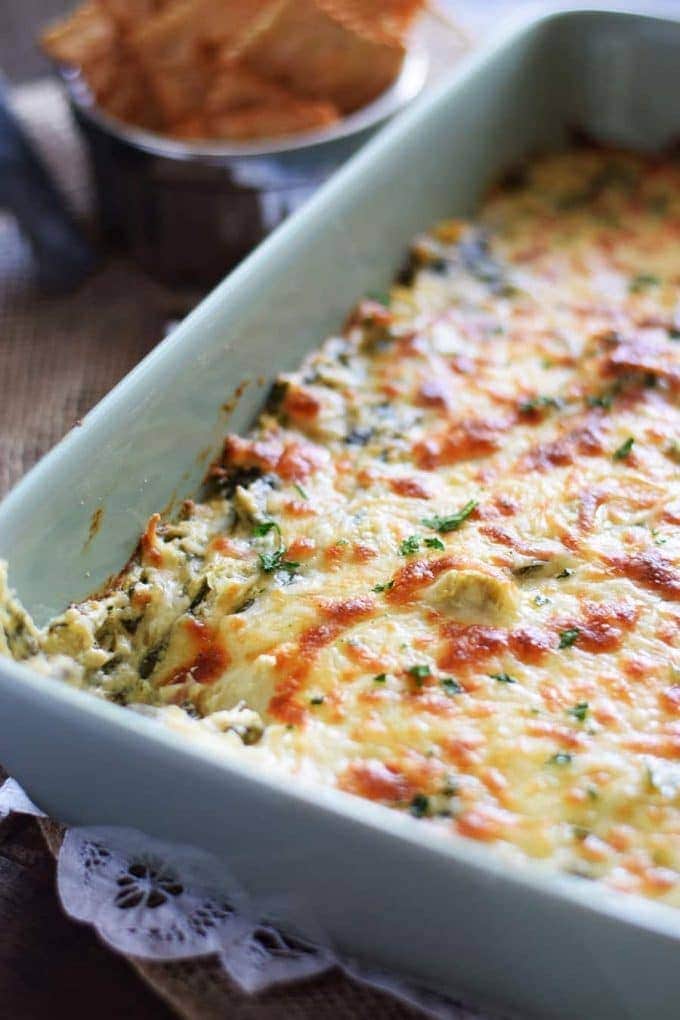 This time of year can be hectic and busy. It's a good idea to simplify and plan ahead, whenever possible, so that you don't have to do everything all at once.
As people are gathering together it's nice to have a few appetizers out to munch on as they come in the door! Just seems so welcoming! And who doesn't love to nibble 😉
This Slow Cooker Spinach and Artichoke Dip is a great appetizer that can be assembled the night before and made in the slow cooker the day of your party.
I don't know about you but I seriously cannot resist a good dip. Especially a warm and gooey one. It just has my name written all over it. What about you? Are you a chips/crackers n dip kinda person?
The best thing about this dip is you can mix up and dump in the slow cooker = no fuss! It's ready in a few hours to wow your guests. Well, I may be fibbin' just a tad, really the best thing is how delicious and flavorful dip is! Ya know the kind that makes ya want to double dip 😉
Ready for how easy this is? - Here is what you need!
Spinach
Artichoke Hearts
Cream Cheese
Sour Cream
Mozzarella Cheese
Parmesan Cheese
Garlic
Salt
Pepper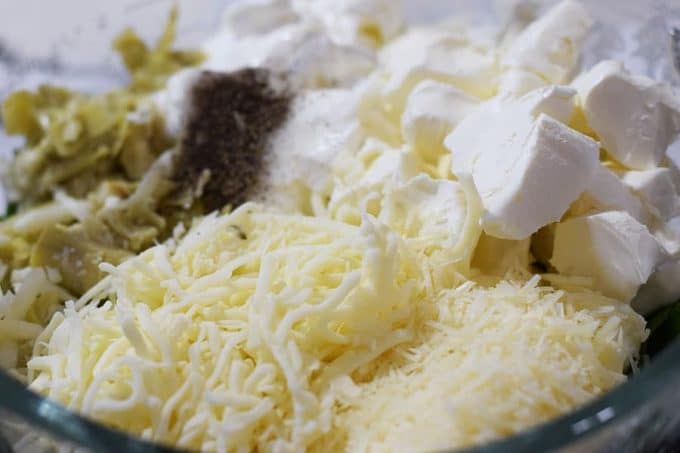 In a bowl combine all ingredients and mix well. You can do this in the slow cooker as well.Spray Slow Cooker with Cooking Spray.

Place slow cooker on high for 2 hours or on low for 3 to 4 hours and cook until warm and cheeses are melted. Stir to make sure well combined and taste to adjust salt as needed.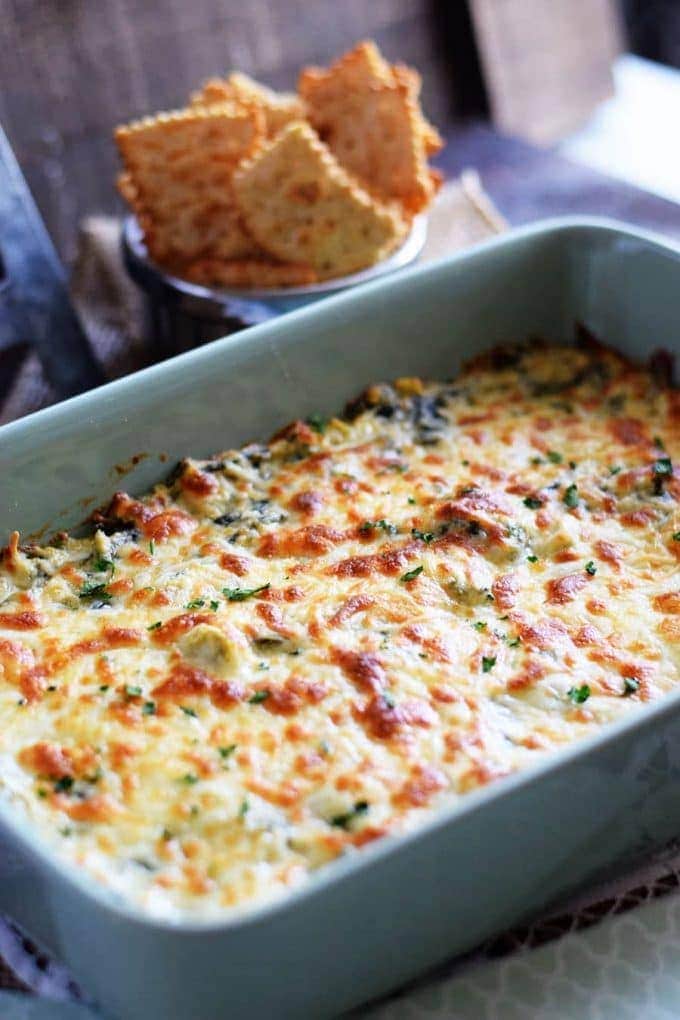 Transfer to a serving dish, top with addition cheese, if desired, and pop under the broiler to make cheese golden brown or leave in slow cooker and serve warm!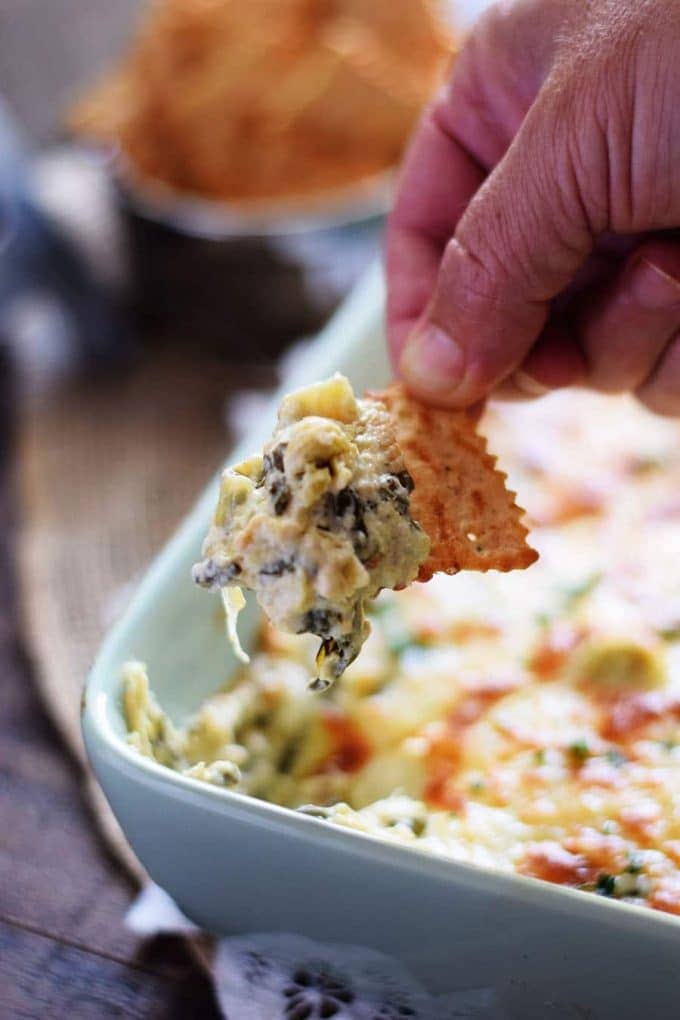 Tip: This is also good served cold. Leave off the topping, Make ahead and let cool some before refrigerating in an airtight container.Serve with crackers, tortilla chips, or bread pieces.
Other Favorite Appetizer Recipes to Try