Easy Dreamy Banana Pudding - This No Bake Banana Pudding is incredibly creamy and delicious. It's every bit as good as the old fashioned southern banana pudding your grandmother made.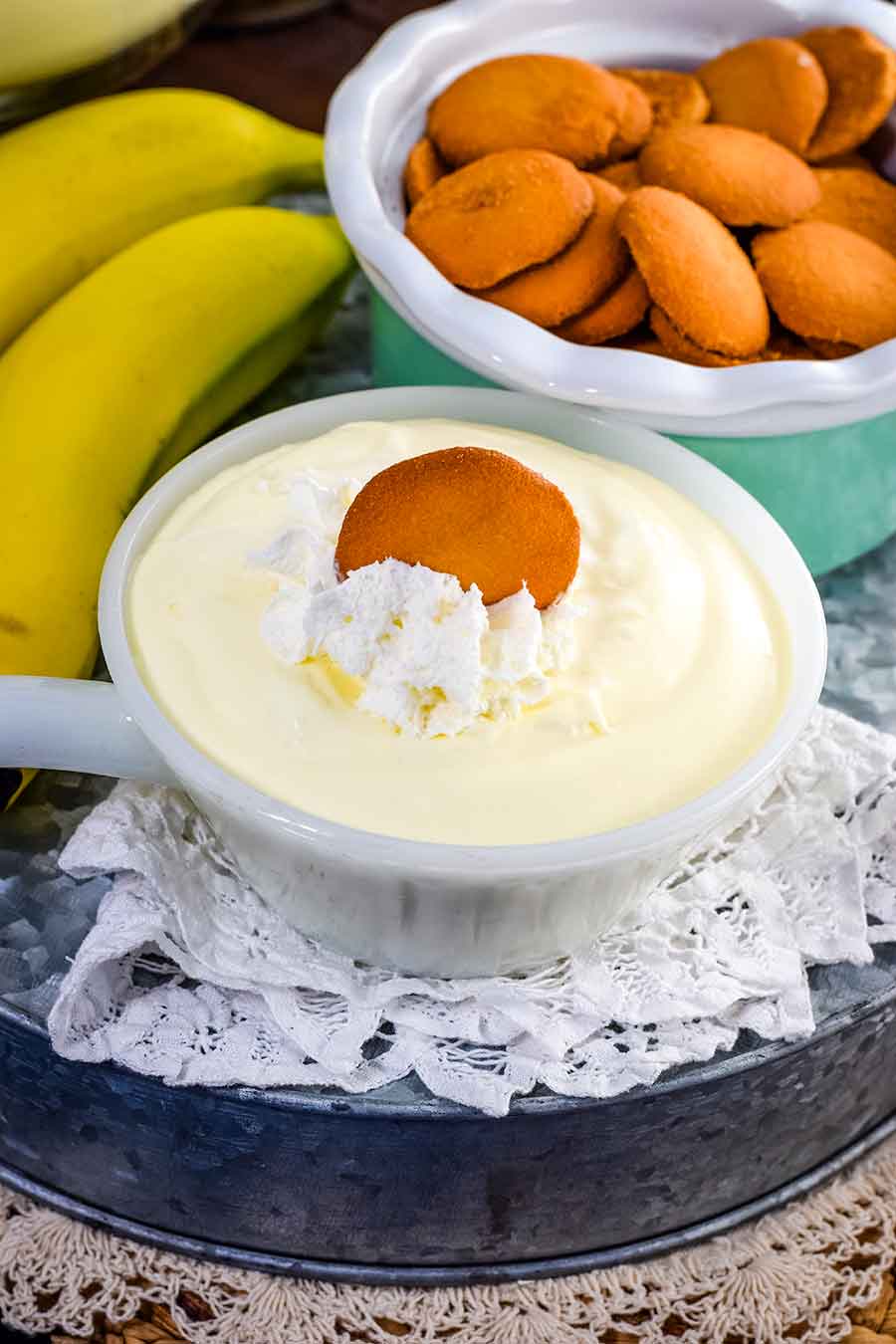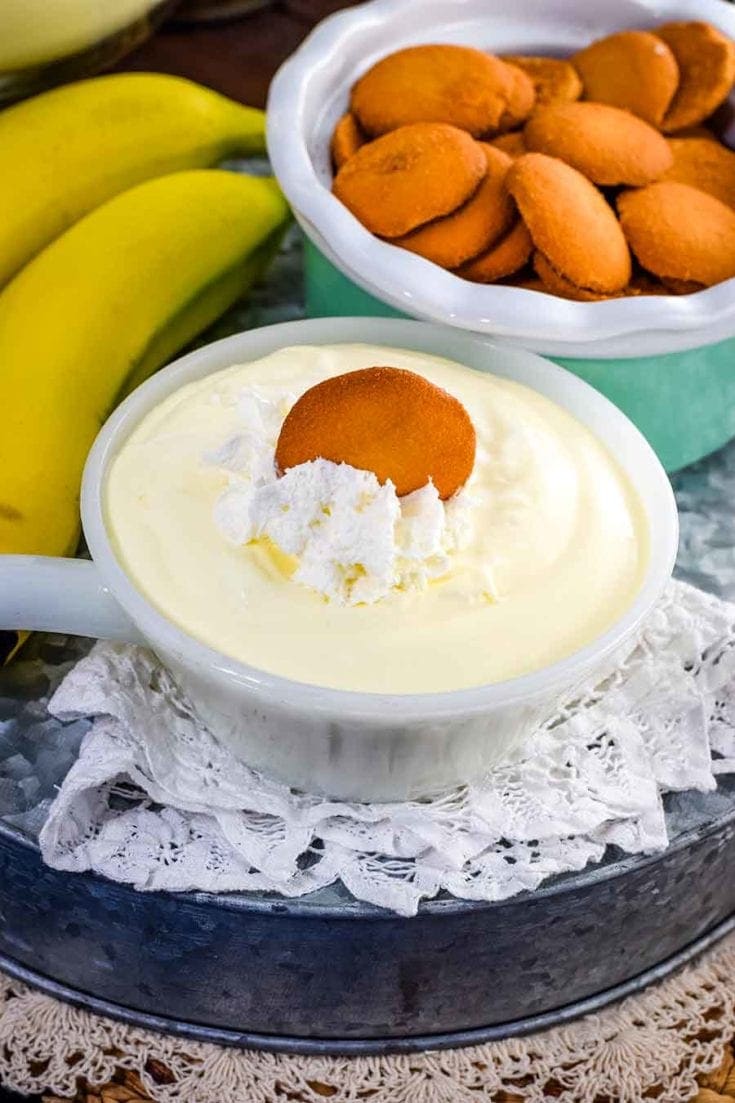 *This post may contain affiliate links. For more information, read my disclosure policy.
This dessert is truly a tradition among traditions at our house. It does not matter what holiday, gathering, potluck or summer fun day. I am asked to make my banana pudding! This recipe was created many many years ago and gets rave reviews amongst my family and friends.
Many of the desserts I make are really easy to put together and I think that is often a plus. Some people add all kinds of things in their pudding and those are certainly delicious, but this simple recipe is one has stood the test of time. Sometimes simple is truly better y'all, and this is one of those times!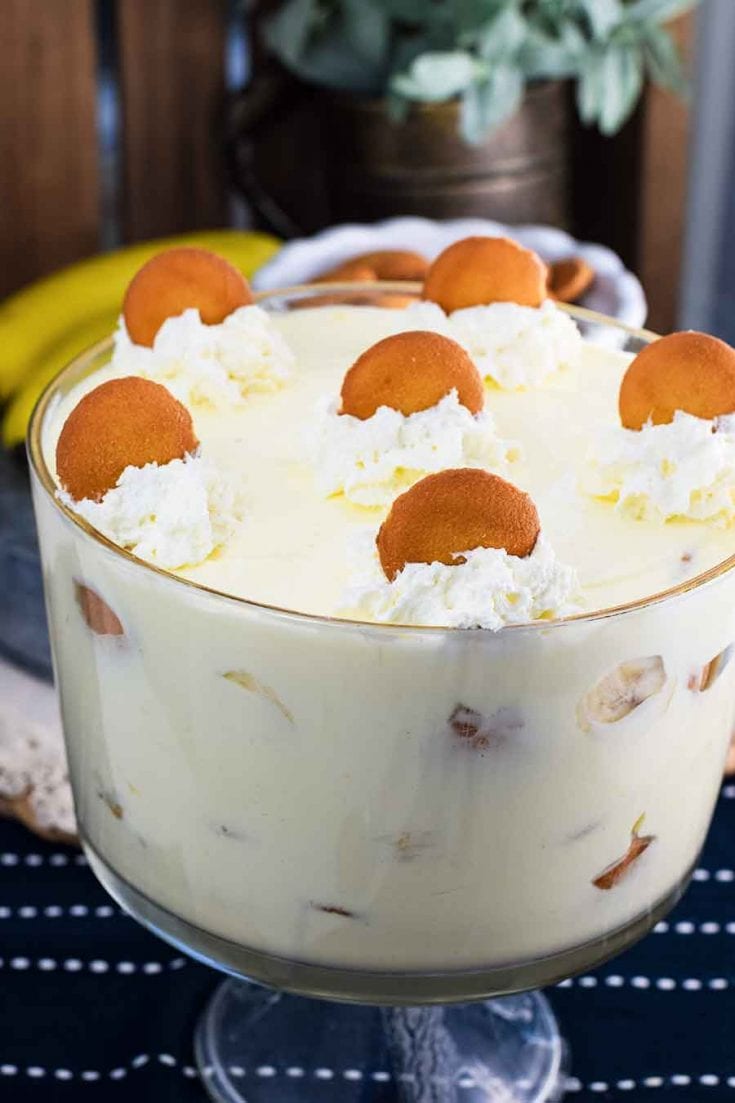 What you Need to Make a No Bake Banana Pudding
Vanilla Pudding
Whipped Topping (Cool Whip)
Bananas
Nilla Wafers or Chessman Cookies as an option
Milk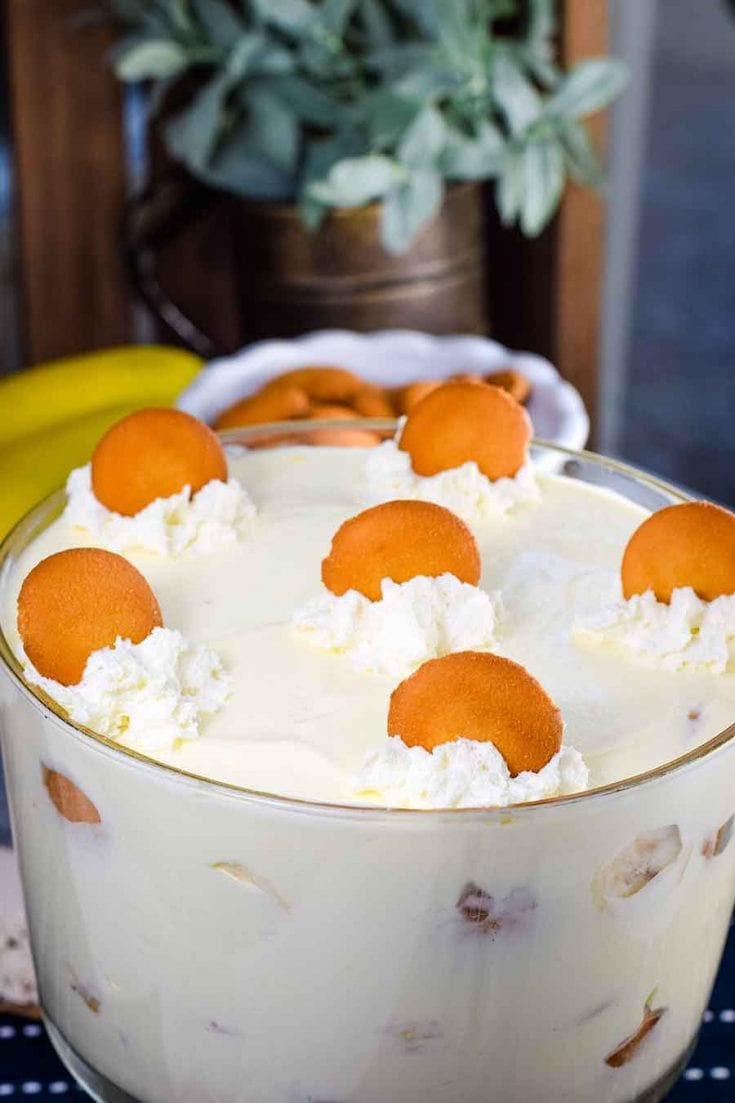 How to Make Easy Southern Banana Pudding
Step 1. Whip up two boxes of 5.1 oz Instant Vanilla Pudding with 6 cups of milk (I use whole milk - it's creamier). In a stand mixer or with a hand mixer mix the pudding and milk for 2 to 3 minutes.
Step 2. Add in 16 ounces of whipped topping -(I love getting BOGO at my local Publix grocery store) Mix this in until creamy and well blended.
Step 3. Use a trifle dish or a 9 X 13 baking dish. Layer the bottom with pudding, add cookies and bananas. Then repeat layers as your container permits, ending with a pudding layer on top. (I usually have 5 or 6 layers in my trifle dish)
Step 4. Refrigerate for at least 2 hours to overnight to set.
TIPS : (I like to make this early in the morning if using for an evening dessert, or I make the day before if lunch. I find if it sits overnight it is delicious. However, I would dip bananas in lemon juice if you plan to allow them to show. Also I don't recommend garnishing the top with sliced bananas, as they will brown.
Step 5. Garnish as desired and serve.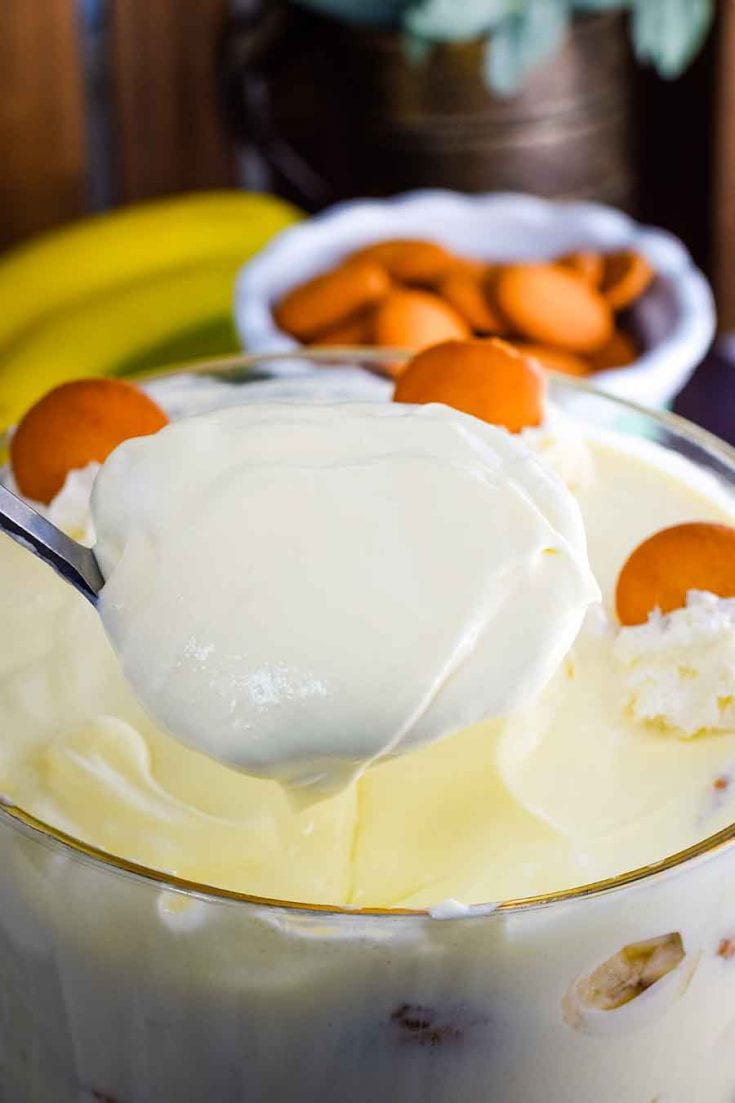 Items you May Use to Make EASY Banana Pudding
Other Southern Recipes you May Enjoy
You can also find this over at Meal Plan Monday and Weekend Potluck!