Black-Eyed Peas are a Southern tradition you won't want to pass up. Cooked low and slow with smoky pork, a few simple spices and this delicious country fare will be bringing you good luck and tantalize your taste buds all year round.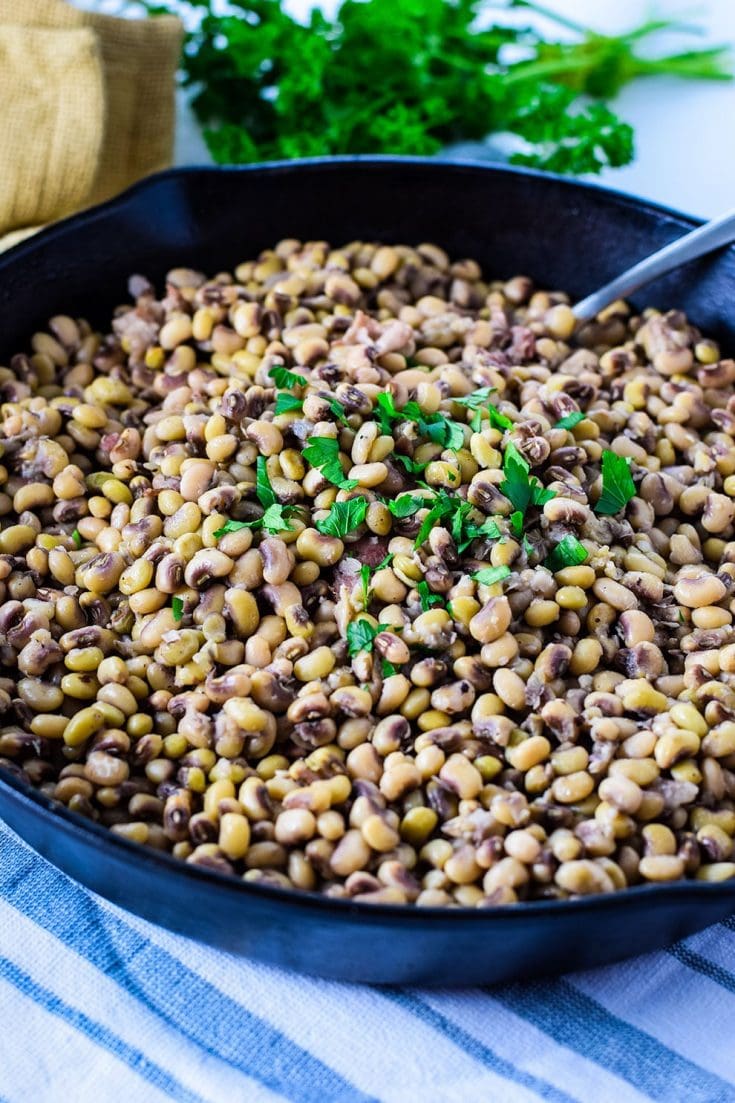 These southern style beans are notoriously eaten on New Year's Day in the south. They are said to bring us good luck. But we enjoy these beans all throughout the year! Although, I will be the first to say it isn't New Years day without these delicious beans. I am always amazed by the simplest of dishes that really pack a punch on the palate, why in a deliciously good way of course!
Smoky pork, a little garlic, salt, pepper, chicken stock and black-eyed peas make up this comfort dish. My husbands favorite fare! He loves me to make Southern Fried Pork Chops, white rice, and tomato gravy to go along with this meal! And ya can't forget the cornbread! To him this is all heaven on a plate.
These little beans are really hard to find fresh this time of the year. When they are in season, I like to get them and freeze them. We have a local produce company that I can buy in 8 pound bags already shelled, cleaned, and frozen nice and fresh! This is my favorite way to get them. If you cannot find fresh or frozen, dried varieties are readily available in the store as well. They are scrumptious any way you get them!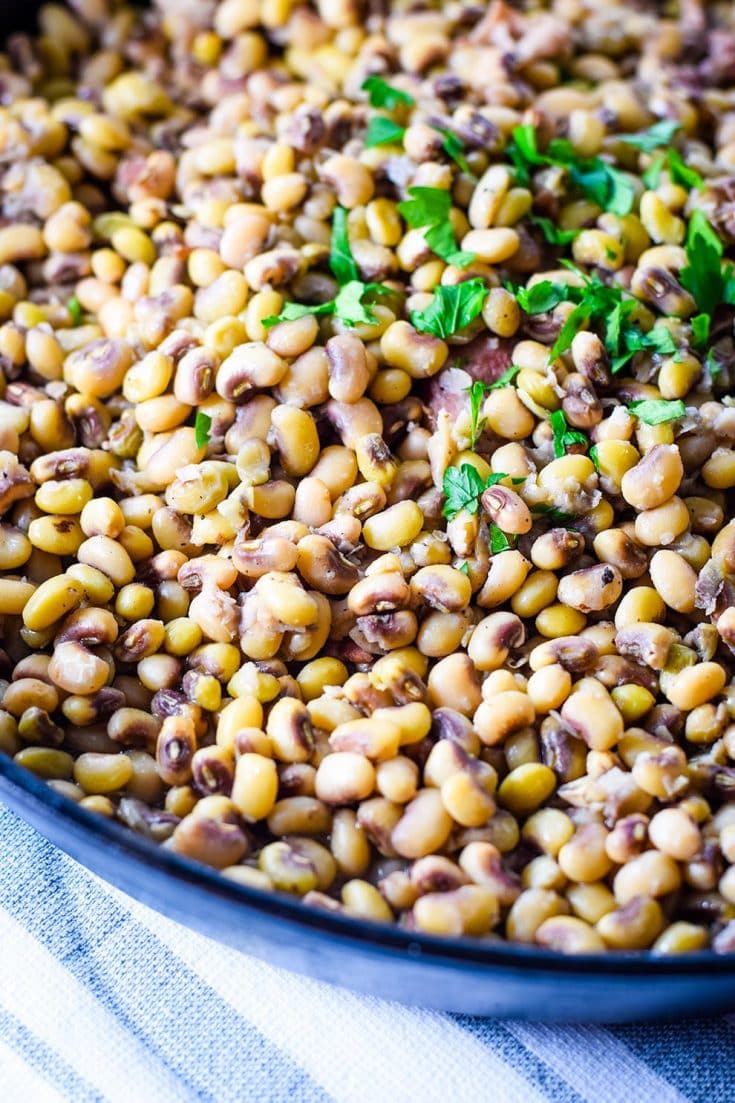 HOW to PREPARE DRIED BLACK-EYED PEAS
Make sure you wash well and pick out any bad peas before you get started.
Overnight Soak Method for Black-Eyed Peas
If you are using dried beans you will want to rinse them well and put in a pot or bowl and cover with water and soak overnight. Drain and rinse peas to cook.
Quick Soak Method for Dried Black-Eyed Peas
If you don't have time to soak overnight or you forget to do this like I do sometimes. You can place in a pot and cover with water about 2 inches over the peas, boil over high heat for 2 minutes. Once done boiling, turn off heat and let soak for 1 hour. Drain and cook.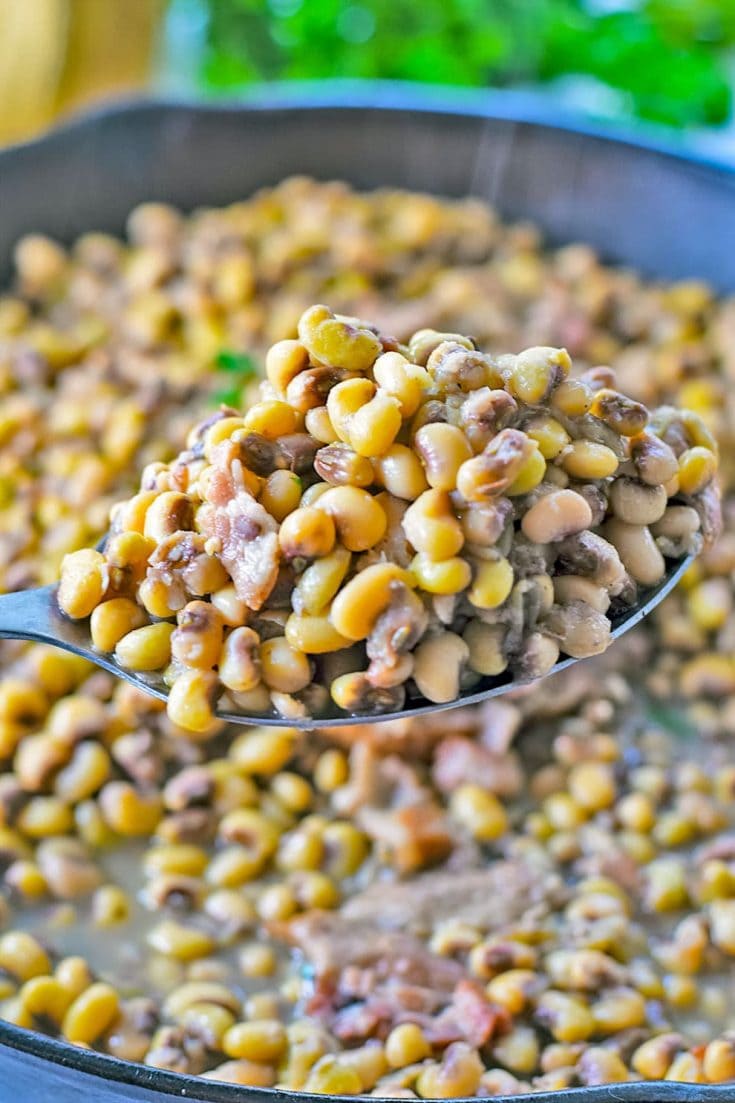 Bean Recipes to Try
Please Pin Southern Collard Greens for Later and Share
Desserts for any Delicious Occasion