Garlic butter shrimp scampi is quick, easy, and ready in minutes. Sauteed in garlic, butter, white wine and finished off with lemon and parsley. A deliciously perfect meal made in a flash!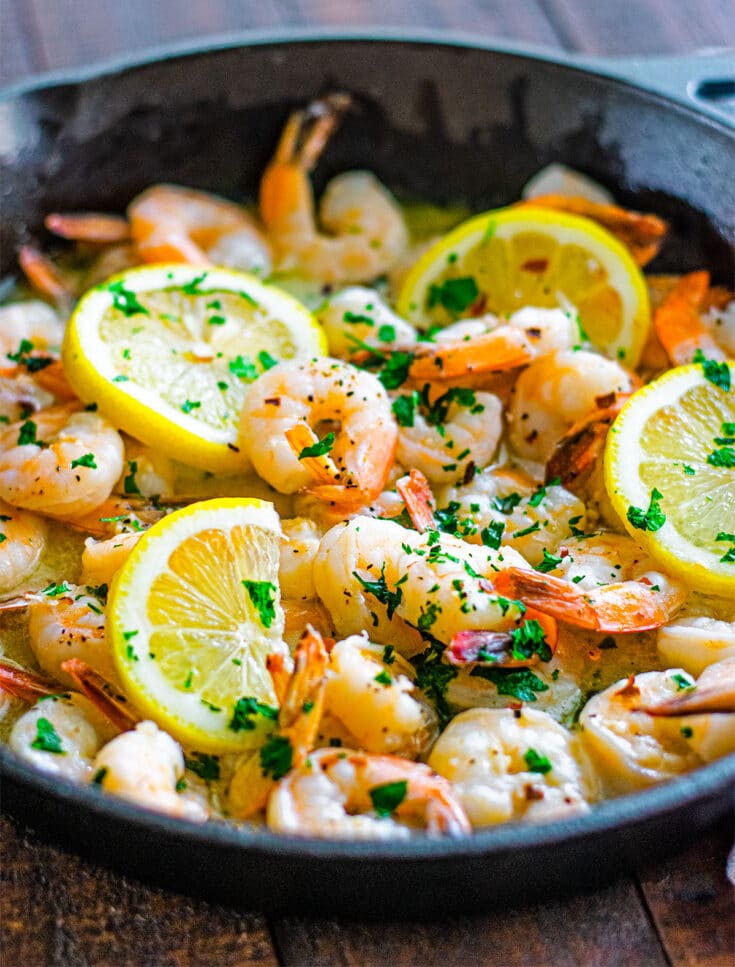 Shrimp Recipe
Garlic Butter Shrimp Scampi is a perfect dish to serve as an appetizer, a delicious meal over your favorite pasta like shrimp scampi over angel hair pasta or rice pilaf . Make it a light meal with a veggie and salad or it's an amazing low carb or keto friendly dinner option over zucchini noodles or cauliflower rice.
Any way you serve this it is delicious. It makes a great weeknight meal because it is amazingly fast to make. Shrimp seams like a special meal and no one will ever know how easy it was to make. They will just feel extra love! At least my son does when I make this for him. It's one of his favorites!
How to make shrimp scampi
Make sure to have all your ingredients together. This recipe goes fast, so you don't want to be hunting down your wine when the shrimp is cooking. They go from done to overdone quickly and then they are rubbery (you sure don't want that).
Using an oil and butter combination gives amazing taste and color to the shrimp. I also use this combo for my Southern Fried Pork Chops and they turn out perfectly each time. The mixture also keeps the butter from getting too brown too fast.
Us a large or jumbo shrimp in this recipe. The have delicious flavor and color. Perfect for a meal. I like to have the tail left on. It added extra flavor when cooking, but if you prefer you can have them taken off. I let my supermarket do all the work for me.
A shrimp scampi recipe with white wine makes for a very flavorful dish! Make sure to use a good quality white wine though. A pinot Grigio, Chardonnay or Sav Blanc work well!
Shrimp scampi Recipe without wine
If you are totally opposed to using the wine or if you don't have it on hand. It can be substituted out for chicken, vegetable or fish stock. I prefer the flavor chicken adds the most out of these options. Just use what you love the most.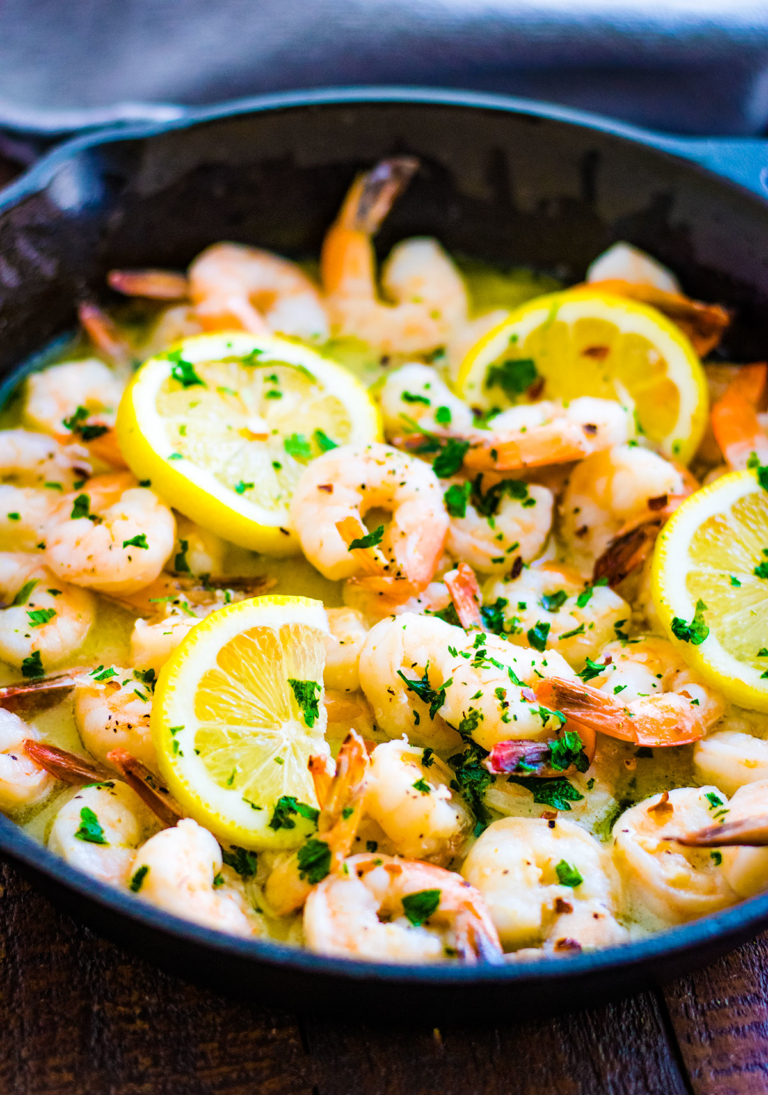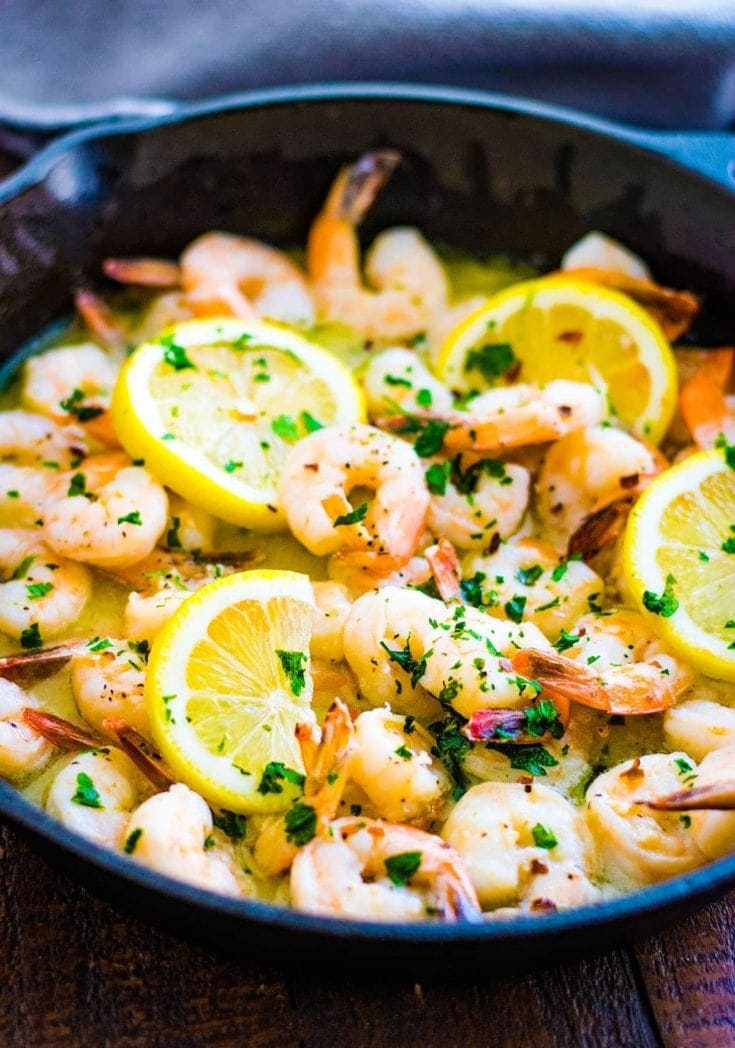 Delicious side dish options: