20 Plus Quick and Easy Ground Beef Recipes to get a delicious dinner on the table! Hamburger meat can be a lifesaver for simple meals to feed the family!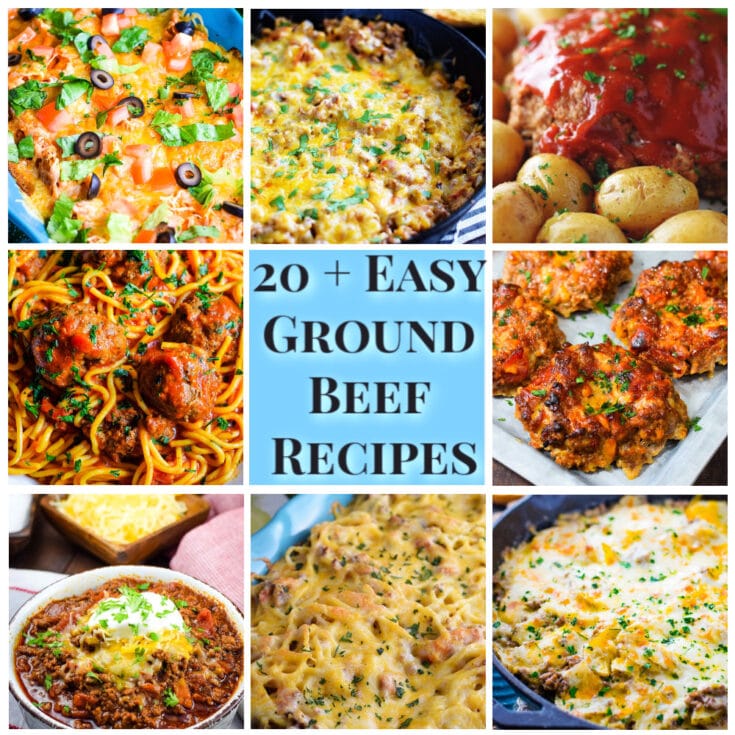 There are so many reasons to keep a plethora of ground beef recipes in your back pocket. It wasn't too long ago I was in the stage of running kids to practices and dance or figuring out what to do on those summer days when the kids were home. Now I am almost at the empty nest phase.
I still need to get dinner on the table quickly on nights when I have been super busy days here on the blog or when I have had a day full of errands (or fun shopping). Whatever the reason, ground beef recipes are often quick, easy to put together, and most importantly packed full of delicious flavor!
Why Cook with Ground Beef
Ground beef is so easy to cook with - you just crumble it up and brown and you are good to go. Sometimes the hard part is coming up with what to make for dinner. You have your go-to Spaghetti Meat Sauce, Hamburgers, or tacos. You may get bored or want to switch it up a little.
Honestly, I think you could cook ground beef every day of the month and make a different meal. Look no further, below I'll share some delicious ideas to help you fill your menu planning!
20 Plus Ground Beef Recipes for Easy Dinners
I hope you enjoy these recipes I've shared! I would love to hear if you make any of them. Also if you are looking for a recipe that's no here let me know. I will be happy to add new recipes you all are wanting to the blog!