Cheesy Unstuffed Pepper Skillet - Stuffed Peppers deconstructed into a simple 30-minute skillet dinner. Cheesy, tomatoey peppers and rice with spices all cooked in a skillet makes for a quick and easy meal. This one is perfect for family dinner any day of the week!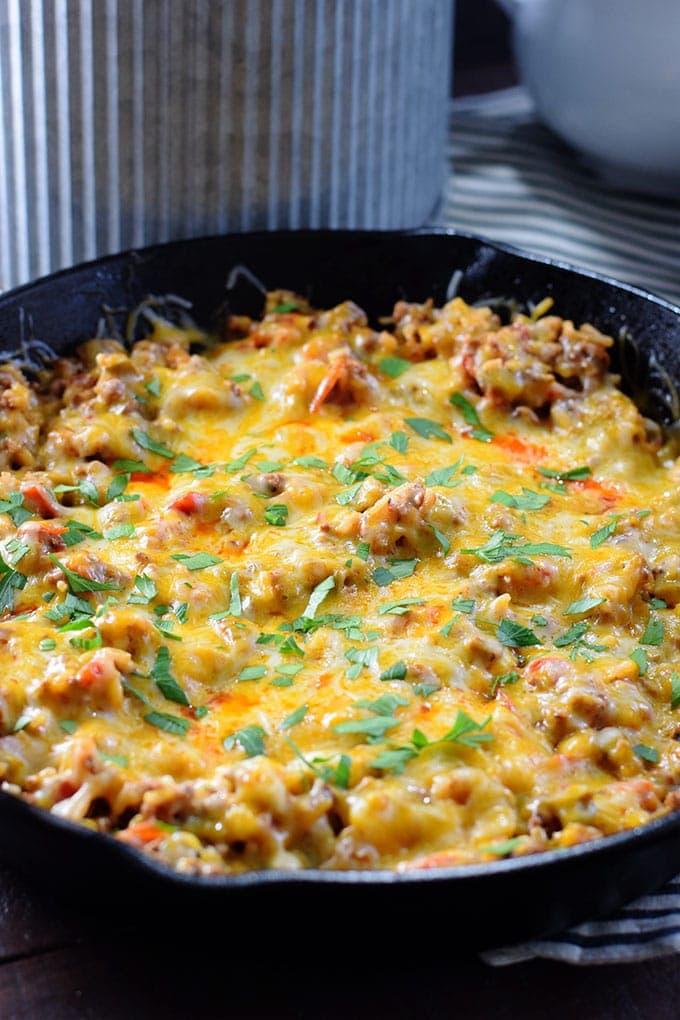 Did you love stuffed peppers growing up? I have to admit I did not. One day that all just changed. I always say that is the day I officially became and adult. My husband still  says he isn't a green pepper fan. But, I am telling you he gobbles this skillet meal down! This has become a go to meal. It is super quick and super DELISH!
A typical week day is packed full of work (my day job) and then more work on the blog. I tell you I love every last minute of it!!!  It really is my dream job. But this blogging adventure as fun as it is takes up LOTS of time y'all. SO, I need easy dinners to put on the table too!
Just to walk ya through it a little, because I have had a lot of people ask "What is it that you do?"!
Research so I can give you all the recipes you love (Shh I may have an obsession with cooking magazines, it's research though 😉  - DO YOU LOVE THEM TOO?) and what is going on in the cooking world. Working on development of recipes. A lot of them come from things I have cooked forever, some family recipes, and then new things I try.
Then there is the shopping - who doesn't love shopping?? (My husband - I don't get that - hehehe) for all the ingredients and things needed for taking all the photos for the blog. I have to confess I love this part!!
Photography - This is not my strong point. I try to make them interesting. It's like wrestling an alligator sometime though! Whew, remembering to get all the steps shot and angles right! Let's just say I do the best my friends! My aim is for the food to taste good y'all!
Let's talk about is social media. And that is ever-changing and I could spend countless hours here! So make sure you come follow along. I love getting to know you!
This week a reader let me know a blank box popped right on up on her screen and covered up the recipe and it annoyed them (That would annoy me too)!
That brings me to the technical side of blogging, I really do my best and I appreciate y'all letting me know these things, because I certainly want the experience to be the best. It's just me over here trying to figure it all out and keep things running smoothly! We still don't know where that ghost box came from, but let's hope it is gone for good now!
It really is all about the food, creating memories, sharing a little of me and my home with you! So, I hope you continue to follow along on this journey and share your stories, food, and home with me too! It means the world to me! So please make sure to stop by and say hello!
Let's get Cooking!!
How to make a Deconstructed Ground Beef Pepper Skillet!
Brown ground beef with onion until beef is fully cooked and crumbled. Drain any excess fat on paper towels. Then back into the  skillet it goes.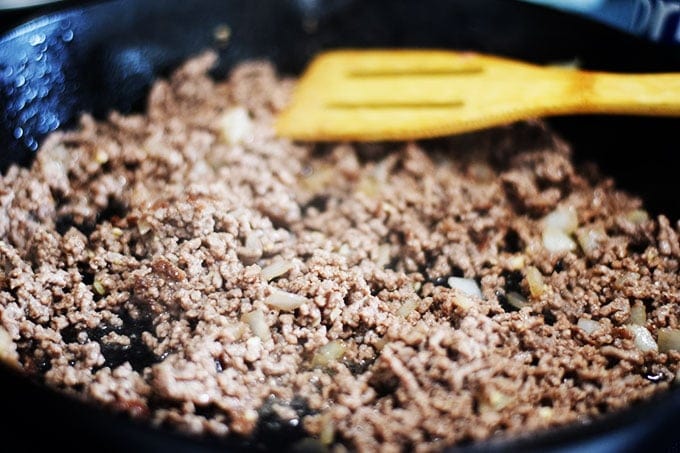 Add in green pepper and garlic. Saute for a minute! You can use fresh or frozen. I love fresh, but if all I have frozen in the house. It tastes delicious too!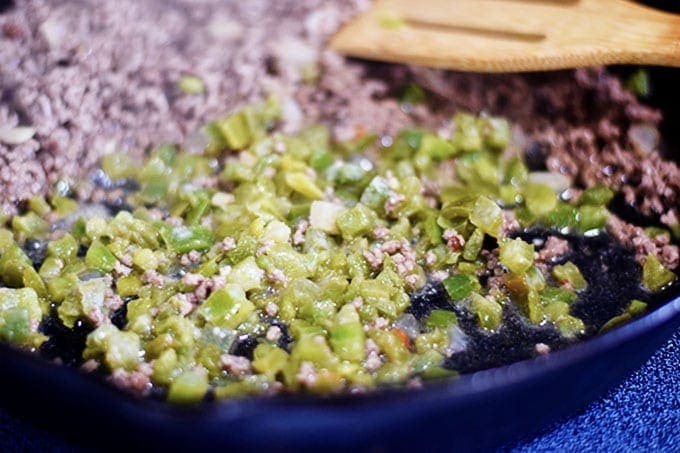 Next go in the tomatoes, rice, beef broth, basil, oregano, salt & pepper and stir until combined. Bring to a boil, cover with lid.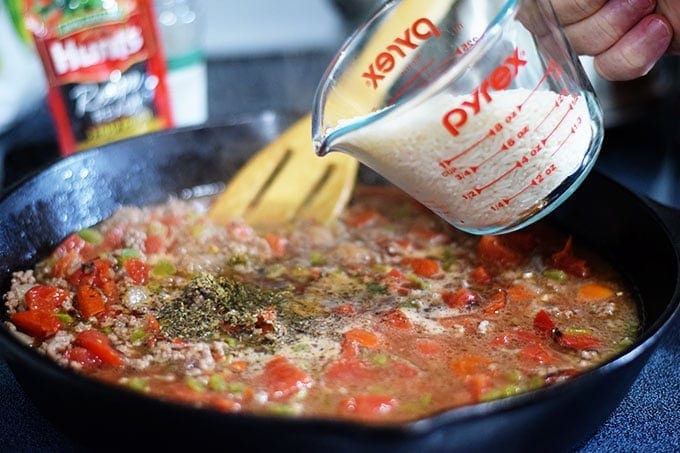 Turn heat down to a simmer over medium heat and let it JIVE (aka cook) until that rice is done, about 20 minutes.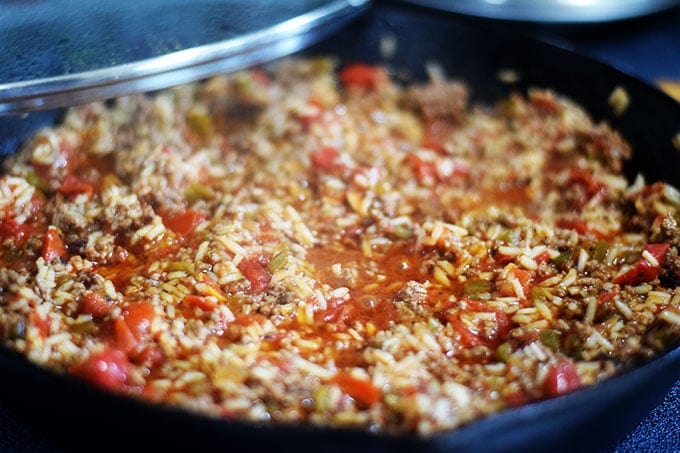 Turn heat down to low! Remove lid and fluff rice with a fork. Top it with glorious shredded cheese. 🙂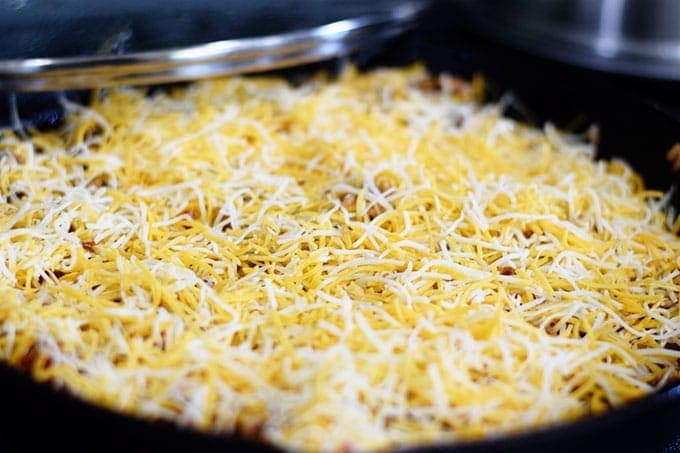 Cover it with lid again and let cheese melt.  Garnish with fresh chopped parsley if desired and ENJOY!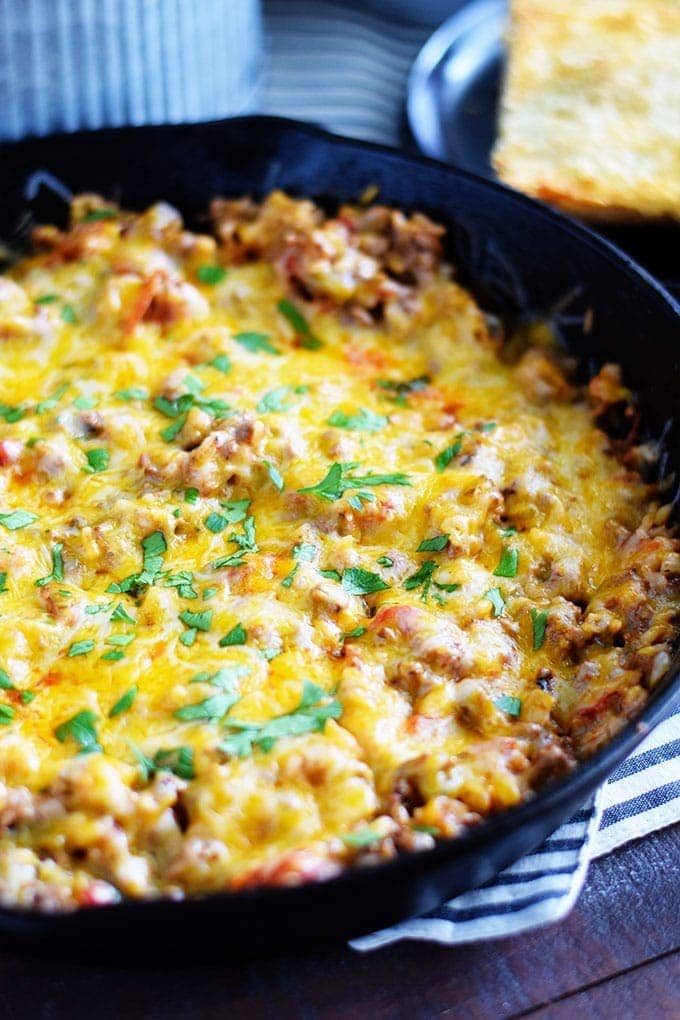 If you love easy skillet meals you will love these too!
Now plate up that Ground Beef Cheesy Pepper Skillet and Dig In!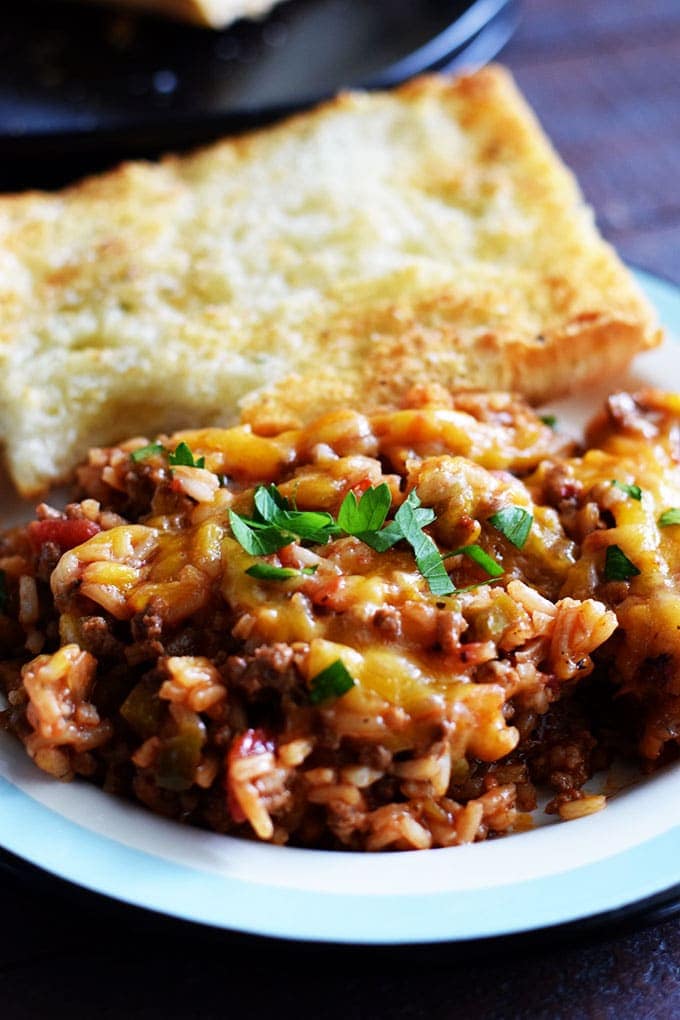 Cheesy Unstuffed Pepper Skillet
Caring is sharing! If you would like to support Soulfully Made, please share this recipe on Social Media, so that I can continue to bring you more wonderful recipes!
Pin this for later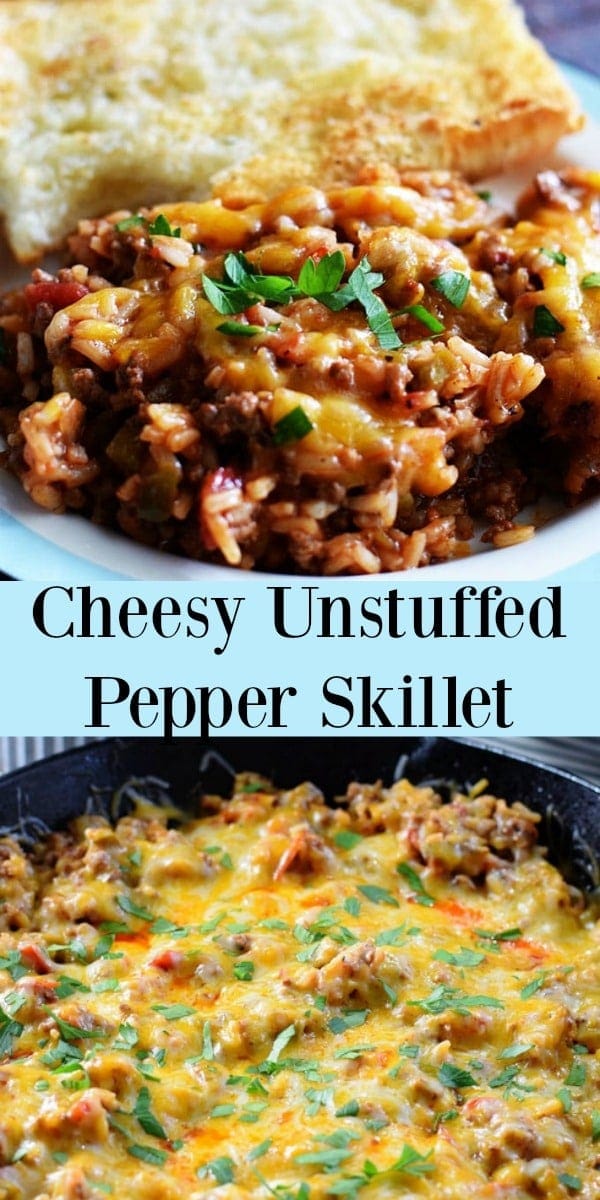 Make sure you stop by and see this and other delicious recipes at Meal Plan Monday and Weekend Potluck!