Crock Pot Mississippi Chicken - take 5 simple ingredients throw them in the slow cooker and forget until you are ready to serve.  Results = The juiciest, most tender chicken, perfect for a home cooked chicken dinner or even the most delicious sandwiches your whole family will love.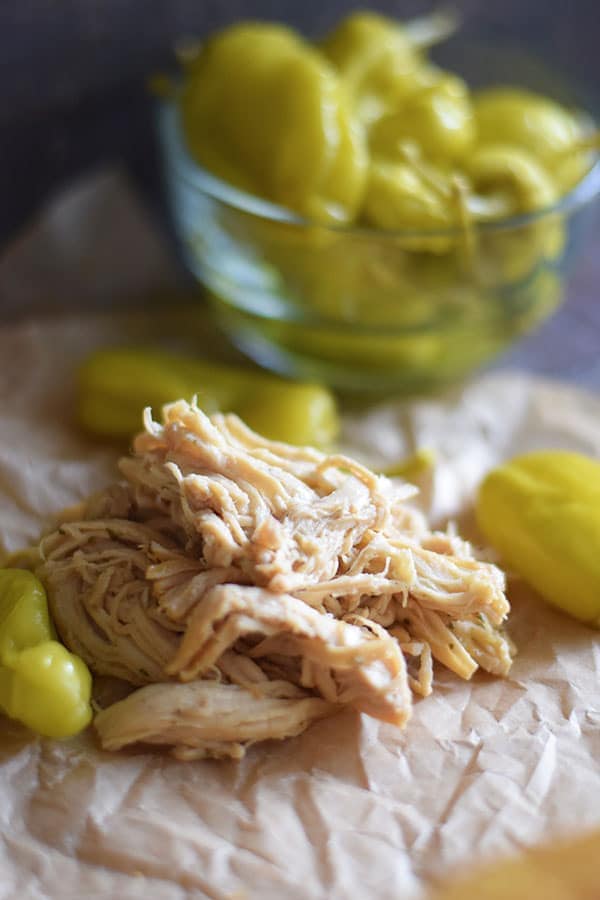 My family has been a big fan of the Beef Roast version of this dish for years. Can I just say we may even love the chicken variety even better!! I don't know that I can describe (I know fire me from my blogging job right) why this is so good!  BUT you seriously need to try this and you will be convinced 😉
What I love about this meal is you just dump it all in and go on with life while the slow cooker goes to work making magically delicious (are you singing the cereal commercial song too?) chicken! It makes the most tasty sandwich you will ever eat, but also produces a chicken and gravy you can top mashed potatoes, rice, or noodles and make a mouthwatering meal even grandma would be proud to serve.
5 Ingredients needed for Mississippi Chicken made in the Slow Cooker
Chicken Breast or Thighs
Packet of Au Jus Mix
Ranch Dressing Packet
1 Stick (½ cup) Butter
6 to 8 Pepperoncinis
YEP! It really is that simple!
How to make Crock Pot Mississippi Chicken
Place chicken breasts in the bottom of your slow cooker.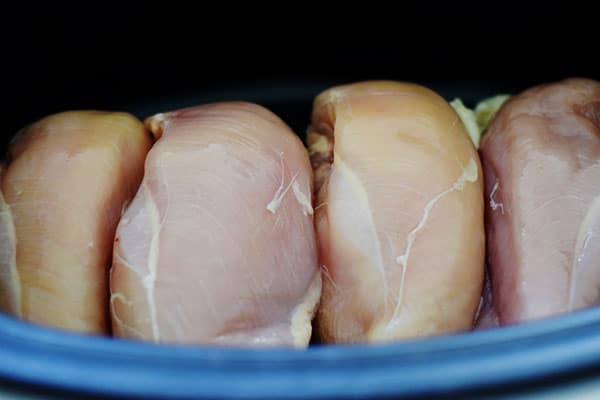 Sprinkle on packet of Au Jus Mix and then follow with the ranch mix or vice versa. The order really does not matter.
Lay the stick of butter on top of the dry mixes.
Arrange the whole pepperoncinis around the butter. If you have a jar of sliced pepperoncinis, you can certainly use those as well. I have done that before for the sandwiches when I realized didn't have the whole ones. You can also add in a little juice from the peppers for extra flavor.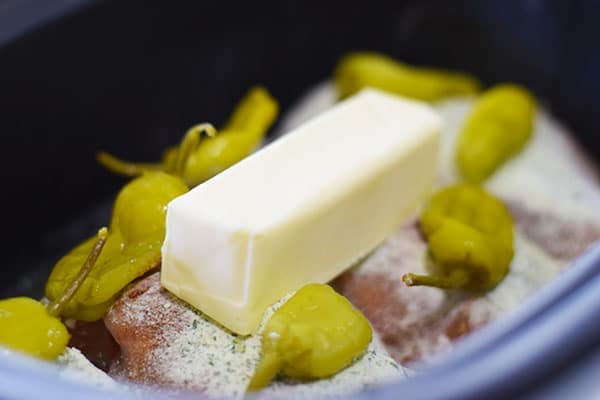 When I am making it to serve over mashed potatoes, rice or noodles I make sure I use the whole ones. I usually pull those out when serving like this.
TIP: You really don't need to add liquid to this, but my family LOVES lots of gravy, so If I make this to serve home style. I add in a cup or so of water or broth in the bottom of the slow cooker before adding in the chicken, this allows for more liquid for extra gravy.
Place the lid on the crock pot, set it to low and cook for 4 to 5 hours.
Chicken seems to dry out faster than a fatty chuck roast. So this one doesn't need to cook as long as you would a beef roast.
Here is another TIP if you want to cook it all day while you are gone, put the chicken breasts in frozen and cook for 8 hours on low.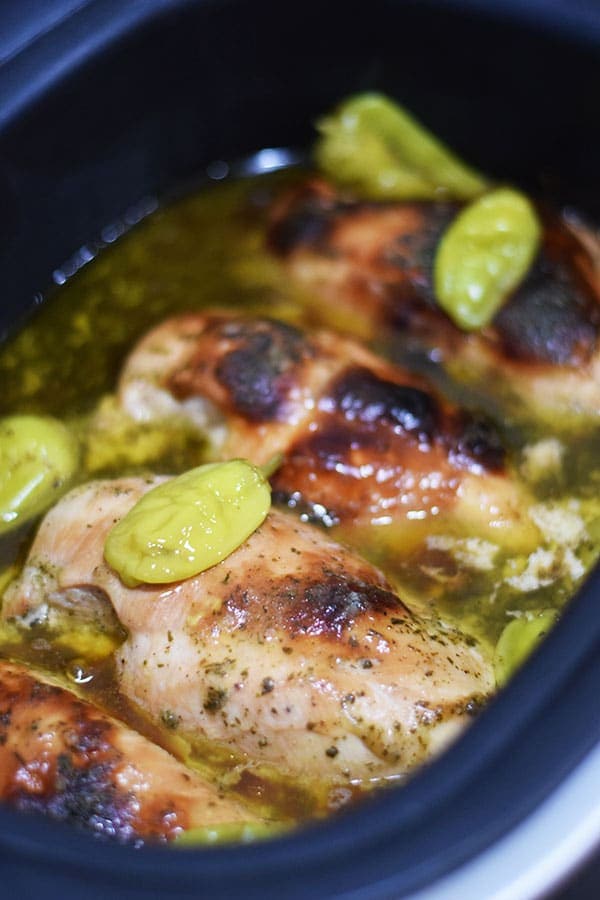 Remove chicken from Crock Pot and shred by pulling apart with two forks. Place back into the liquid.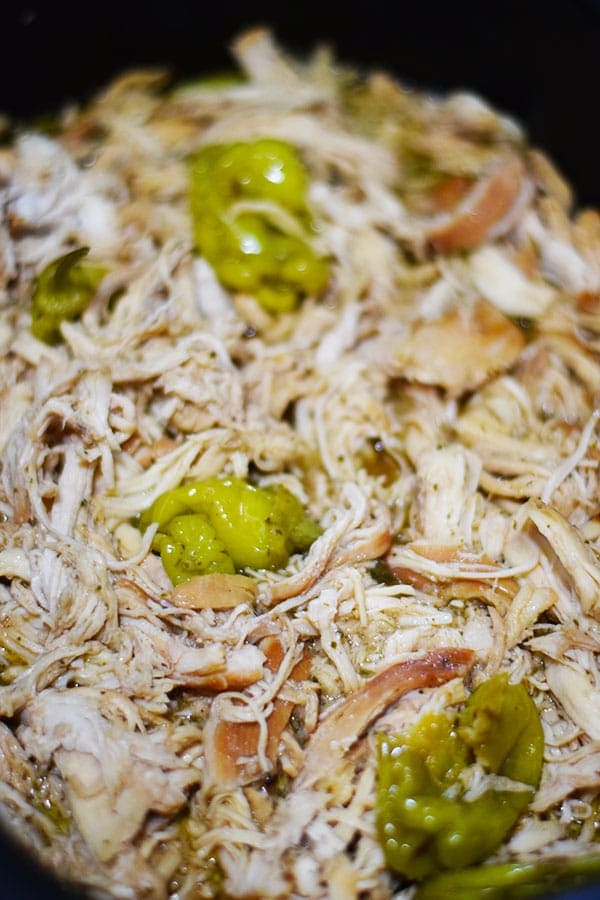 FOR Mississippi CHICKEN AND GRAVY METHOD:
This is where you will want to make a slurry with cornstarch. I add about 2 tablespoons of cornstarch to ½ cup water and mix well. Add that back into the crock pot, while you are shredding or slicing the chicken. Stir into the juices from cooking and then add your chicken back into the gravy or serve on top of the chicken. Then slather on that gravy!
This time I served these in sandwich form. We had college kids over and my mom aka Nana! Everyone gobbled them up!
Mississippi Chicken Sandwich
Hoagie Roll
Mayo
Shredded Mississippi Chicken
Provolone or your favorite cheese
Bake in 350° oven for about 4 minutes or until cheese is melted and bread is toasted.
Garnish with your favorite toppings such as pepperoncinis or lettuce and tomato.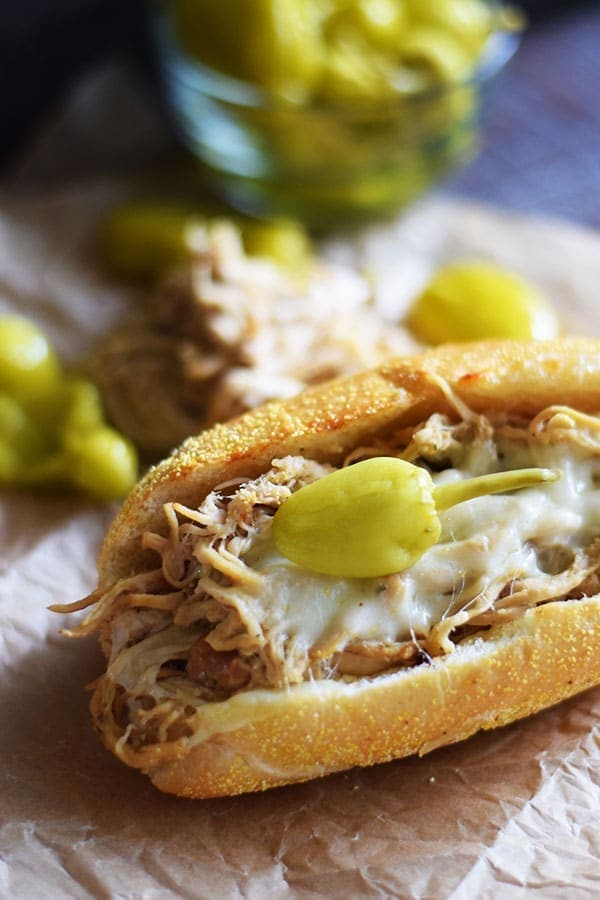 Looking for a Beef version try this Slow Cooker Mississippi Pot Roast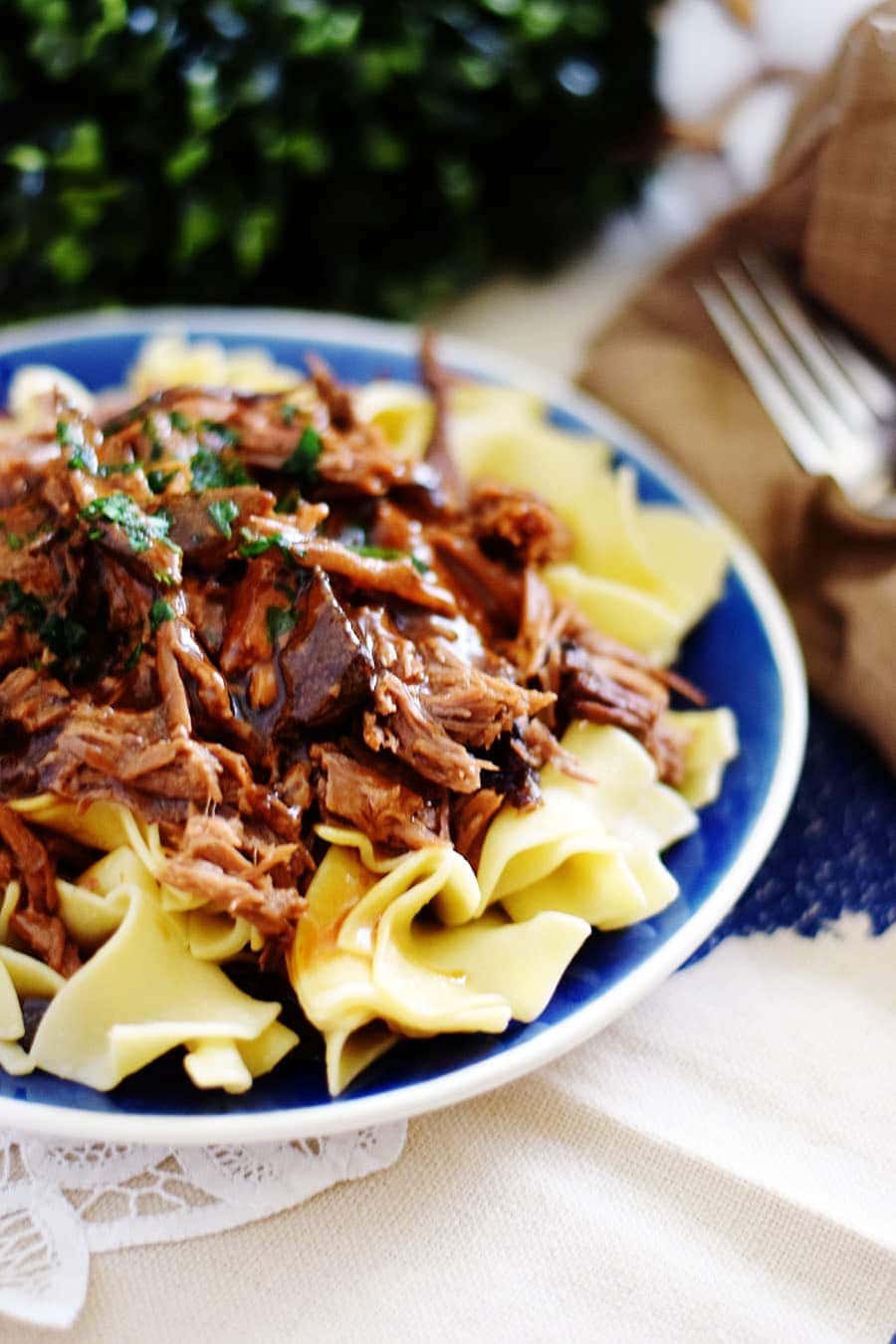 Caring is sharing! If you would like to support Soulfully Made, please share this recipe on Social Media, so that I can continue to bring you more wonderful recipes!
PLEASE PIN THIS AND SAVE FOR LATER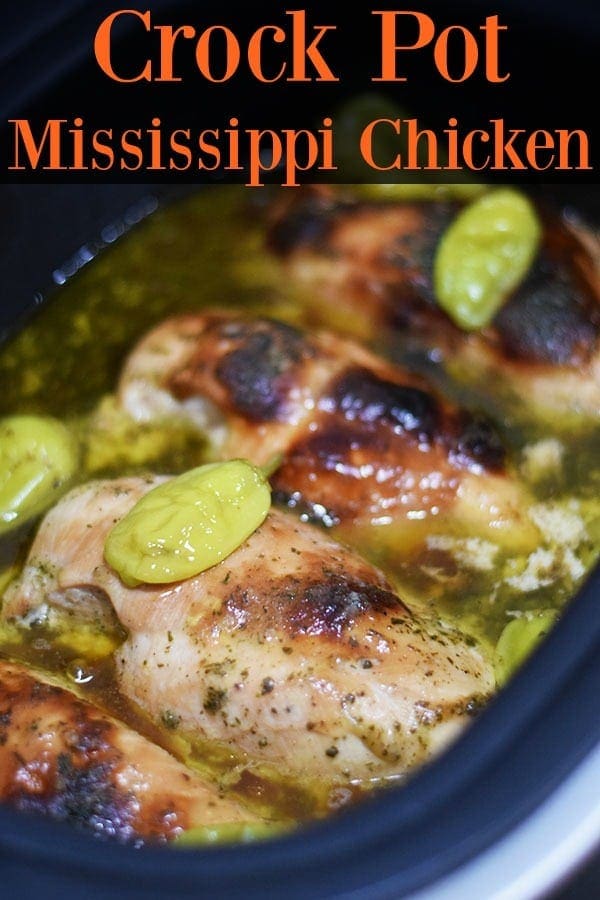 Other Slow Cooker Recipes 
Crock Pot Mississippi Chicken
Facebook | Instagram | Pinterest | Twitter | Google +
If you share a picture of something you make from our blog, tag it with #SoulfullyMade so we can see it. We might feature it on Instagram! It makes my day when I see you've made one of our recipes!
Get Free Recipes from Soulfully Made delivered right to your inbox!
You can find this over at Weekend Potluck and Meal Plan Monday!