Ultimate Baked Spaghetti is the perfect combination of creamy with a hearty meat sauce topped off with bubbly melted cheese.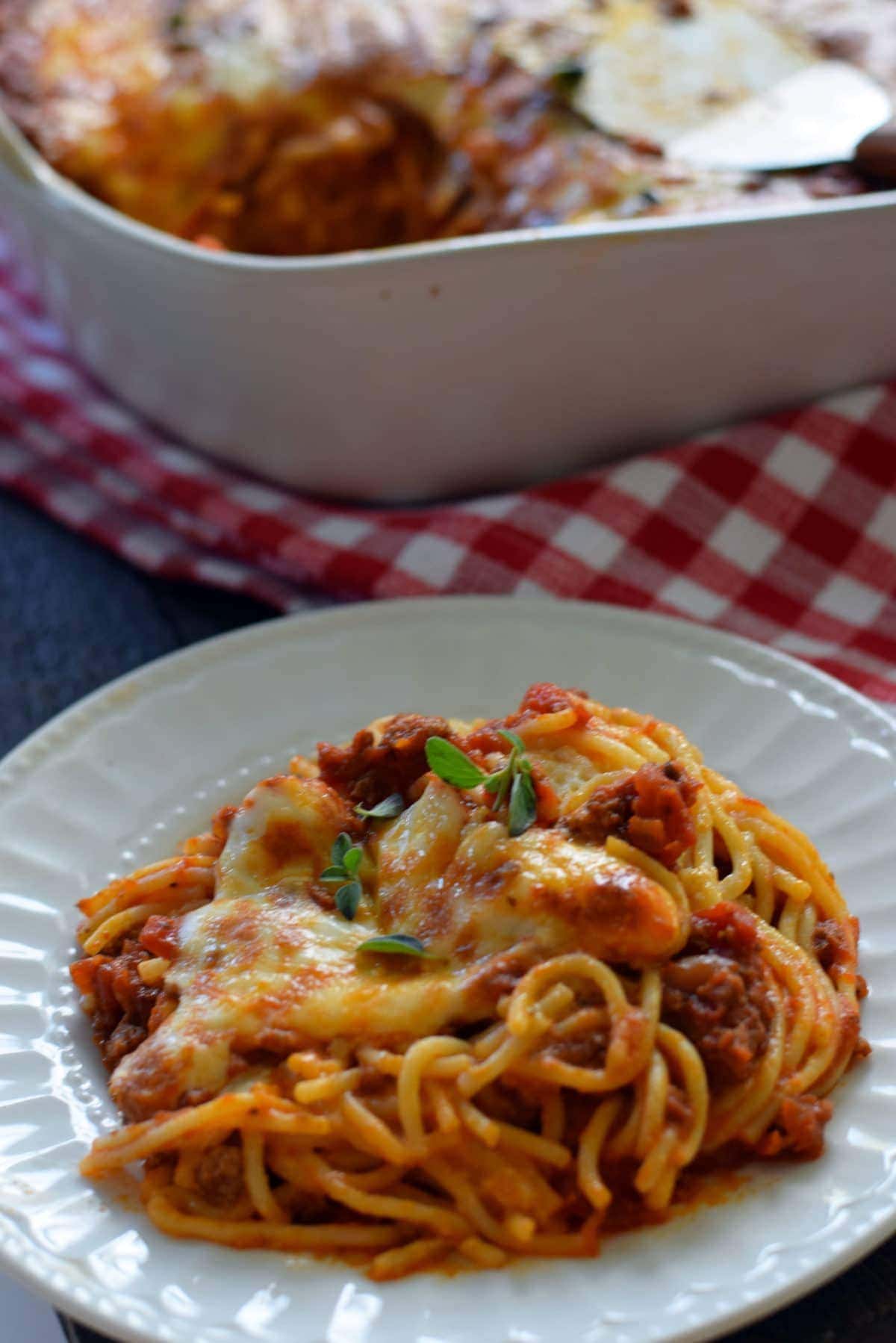 This Ultimate Baked Spaghetti is certainly a hit in my house. It's meat sauce meets alfredo sauce and gooey cheese on top. Perfection is how I see it. It's a great make ahead meal and freezes well too!
This dish is a perfect comfort meal all baked up in a casserole dish. Needless to say we all needed a little, well a lot, of comfort as we faced Hurricane Irma. I have to say after this roller coaster of a storm, that had us worried and fearful for over a week, we wanted some comfort.
We needed Hurricane Comfort Food!!
My house and family were all safe. My house keep power and some of my family members are still without electricity a few days later. So I have been cooking and enjoying time just loving on my family and spending time with them. I have to say how blessed we feel at the outcome. Others were not so fortunate, we are so thankful this storm downgraded as it approached my town. The eye went right by us and I cannot image what we would have been through had this been a Cat 4 like once thought.
Hold on here we go! Ulitmate Baked Spaghetti to the Rescue!
Make the Meat Sauce
In a skillet, season ground round or beef with garlic salt, to taste and cook until done about 5 to 7 minutes. Add marinara and pizza sauce. Let simmer while making Alfredo Sauce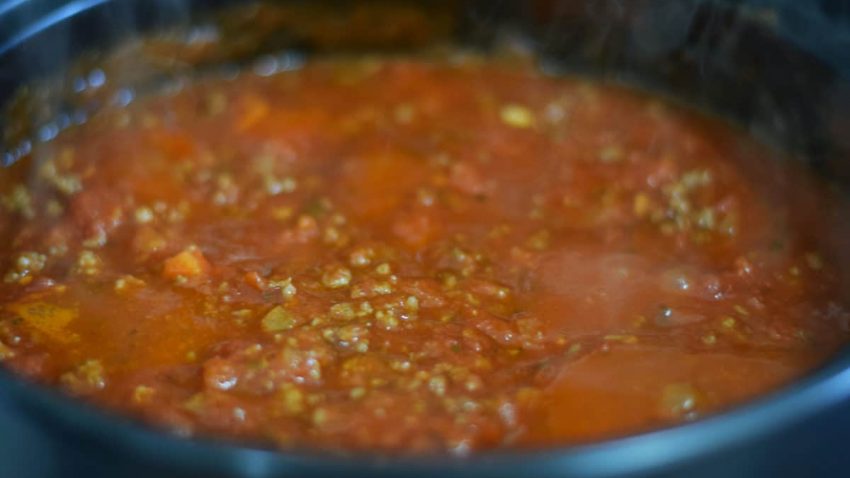 Alfredo Sauce Up Next
In a skillet over medium heat melt butter. Add in parmesan cheese and whisk together. Slowly add in cream until combined. Next add Italian seasoning and garlic and whisk until combined.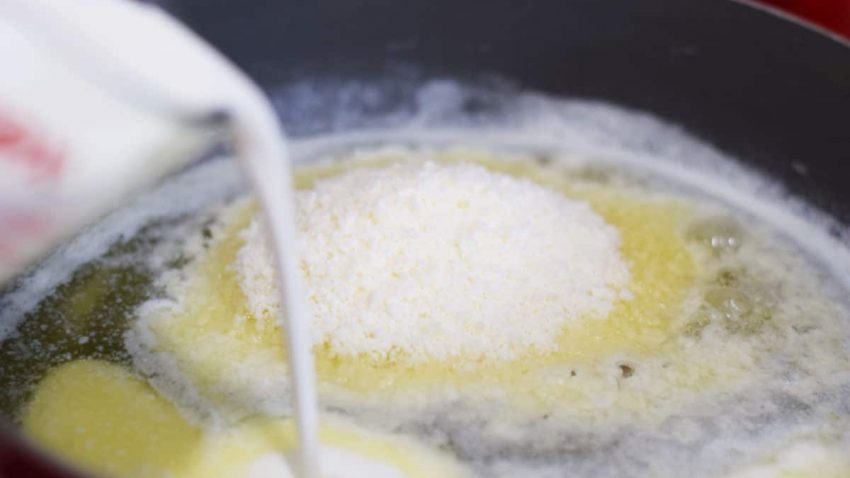 Beat egg in a bowl or measuring cup. Add in a little of the sauce to the egg to temper. Slowly add into skillet and whisk until combined. This will thicken the Alfredo Sauce. Turn down to low. Let simmer while assembling casserole.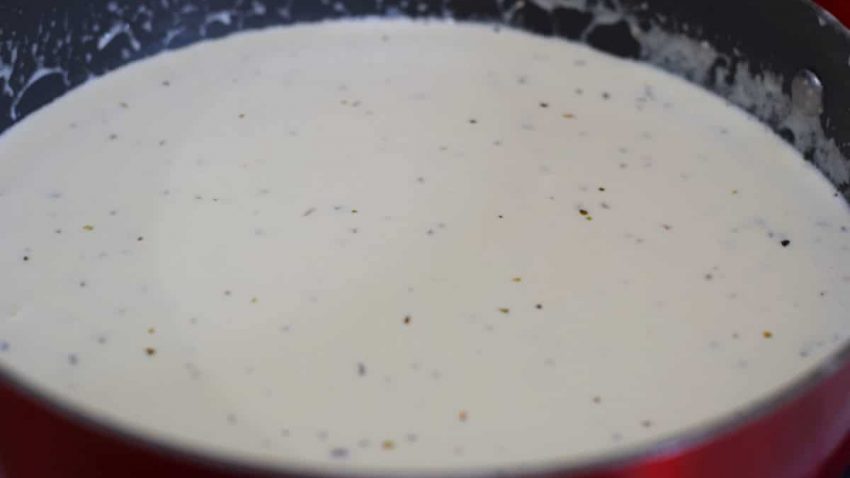 Next Boil Pasta and Get Ready to Assemble
Salt Pasta water to taste and Cook pasta according to package instructions to "al dente". About 8 to 9 minutes. Drain.
Preheat oven to 350°. In 9 X 13 or Casserole Dish. Layer bottom of dish with about ⅓ of Meat Sauce on the bottom.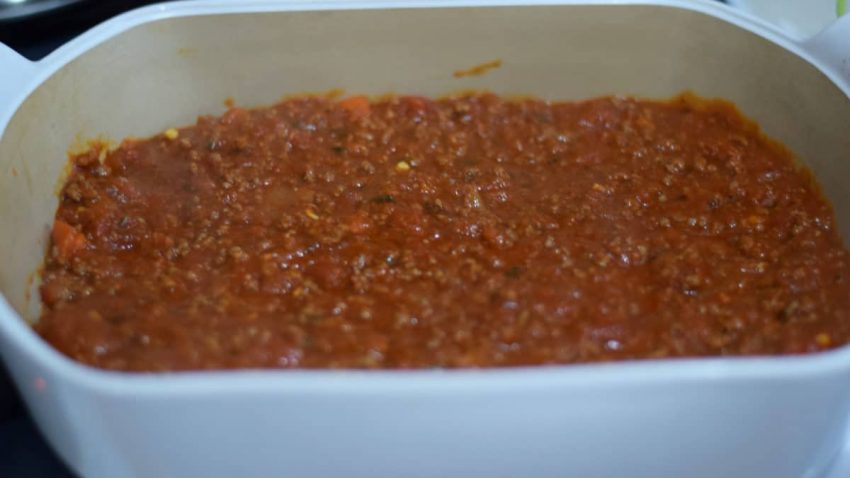 Add ½ of pasta. Pour on Alfredo sauce on top of pasta.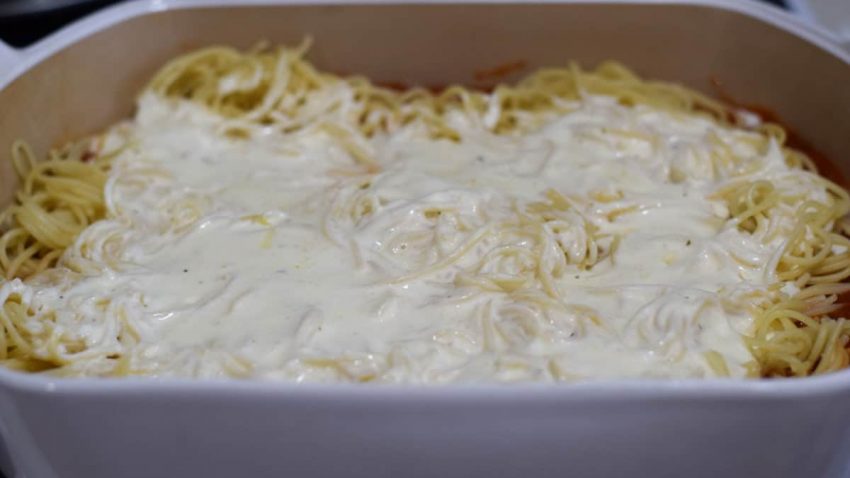 Next add the remaining pasta.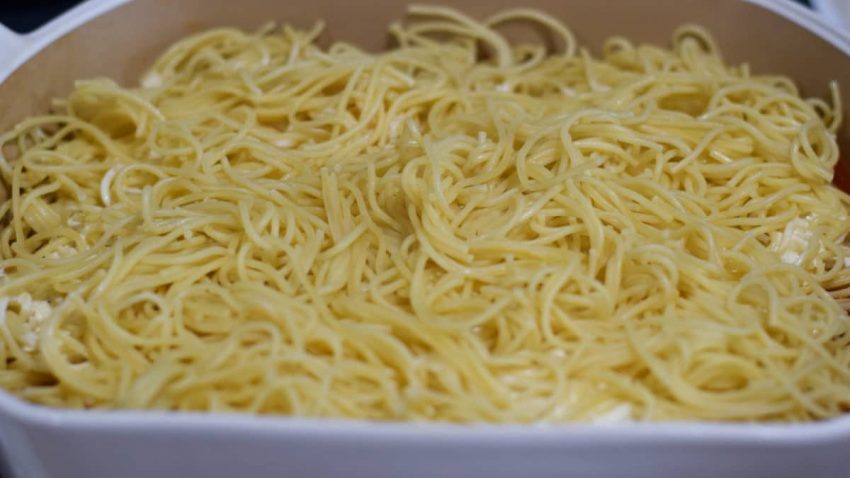 Pour the remaining meat sauce. Cook for 20 minutes.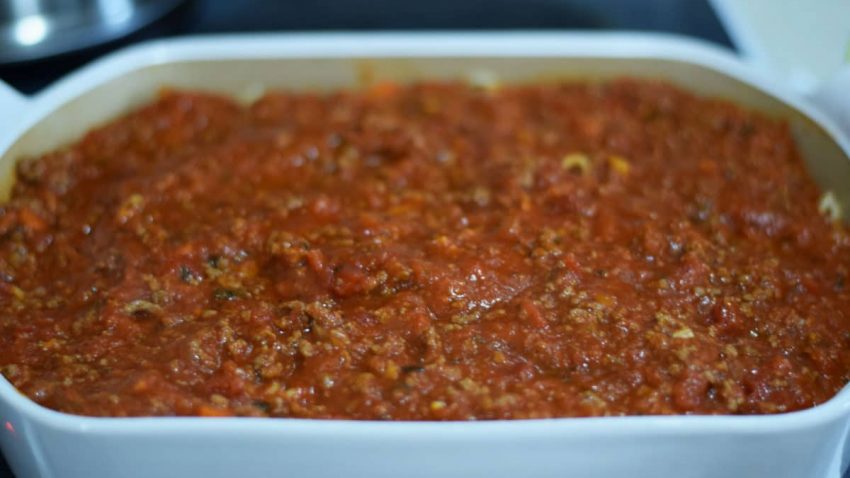 Remove and add mozarella cheese on top.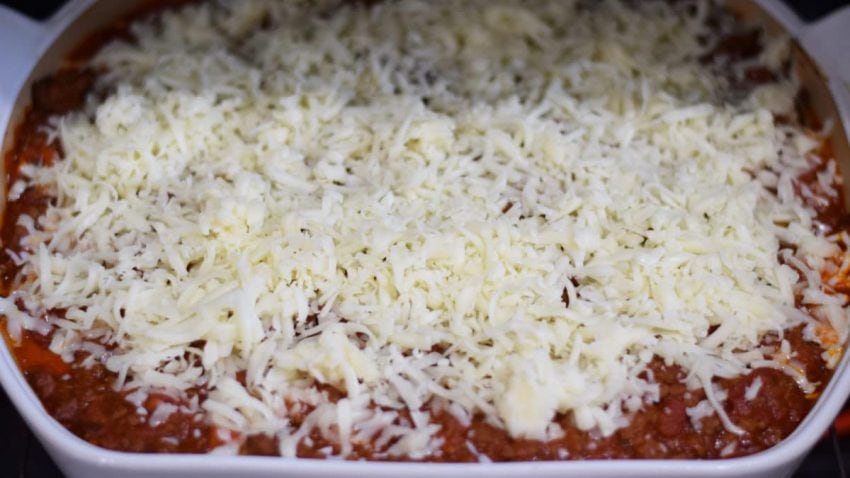 Bake for 15 more minutes or until melted and golden. I like to broil mine a minute or 2.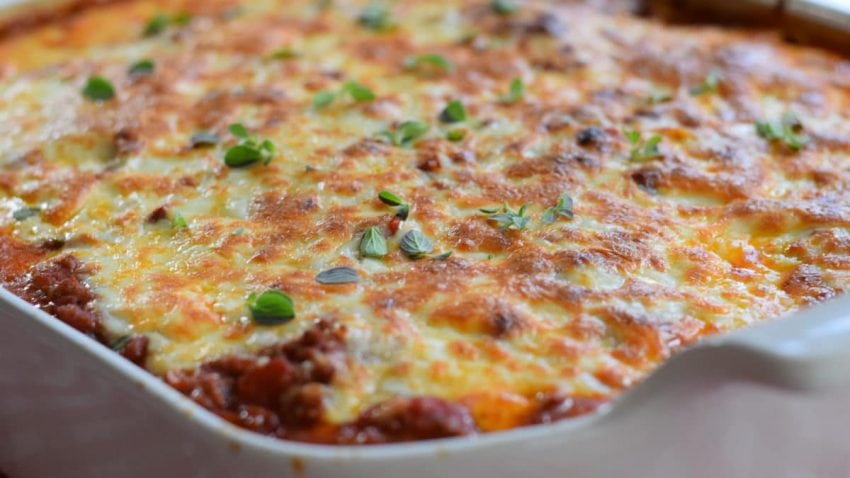 It's just a few easy steps and the end result is so good ya'll!
As I hug my loved ones a little longer, I also feed them good food! I hope you all enjoy this one too! If you have any stories to share from Irma or just about your family or your love for baked spahetti - please head over and join us on social media or comment below.
Facebook | Instagram | Pinterest | Twitter | Google +
Get Free Recipes from Soulfully Made delivered right to your inbox!
Click Here to Subscribe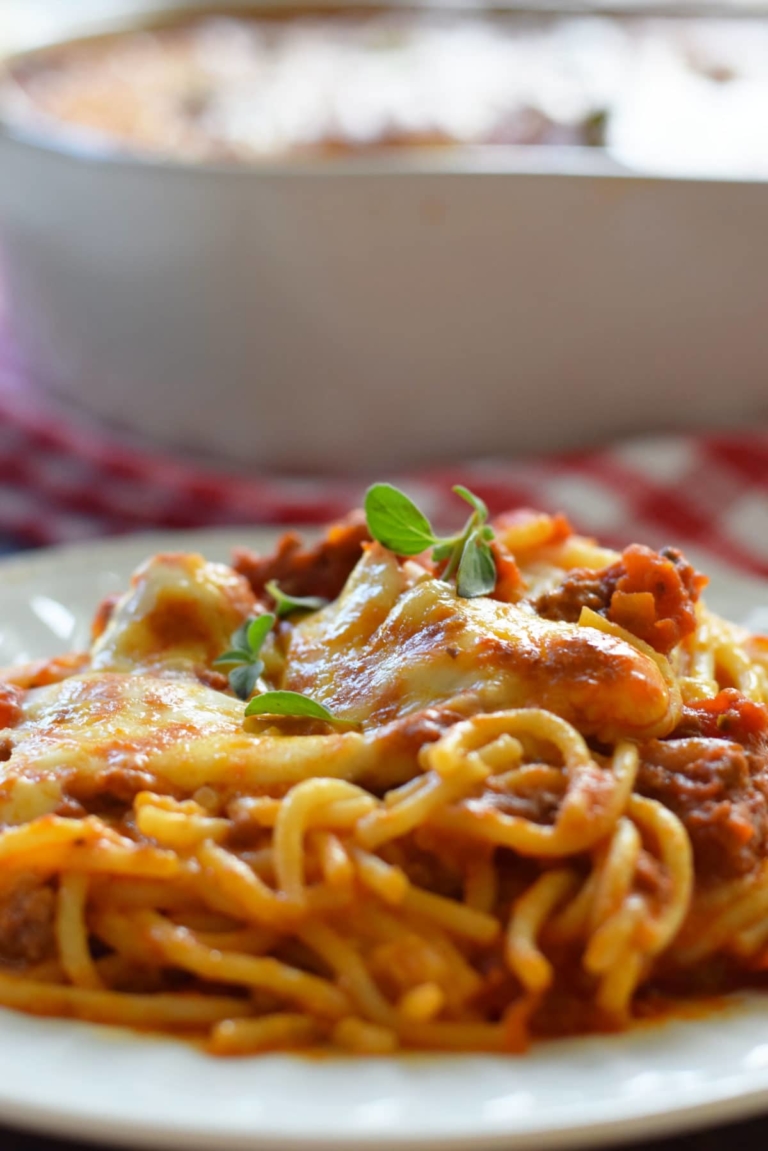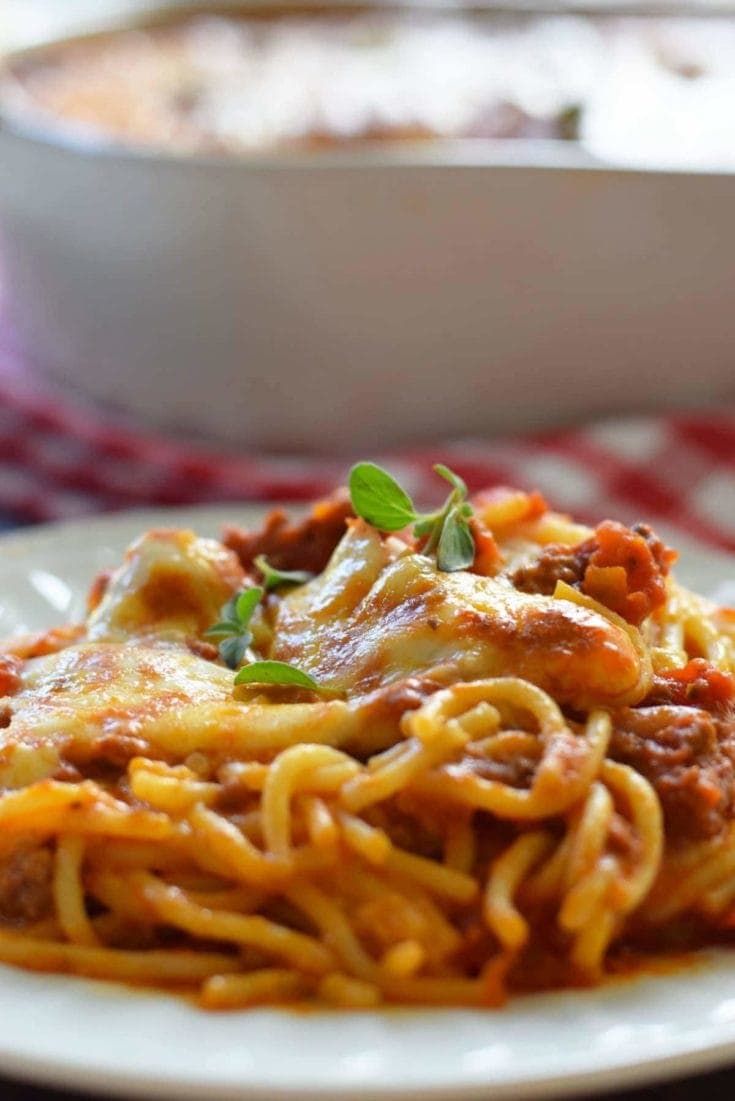 Other Delicious Recipes

Head over to my favorite link ups and find this and more fabulous food on Meal Plan Monday and Weekend Pot Luck!