Pecan Chewy Cake (aka Pecan Chewies) has a dreamy texture similar to a blonde. This delicious southern dessert is filled with gooey butter, brown sugar, and pecans! What more could one ask for? It's love at first bite!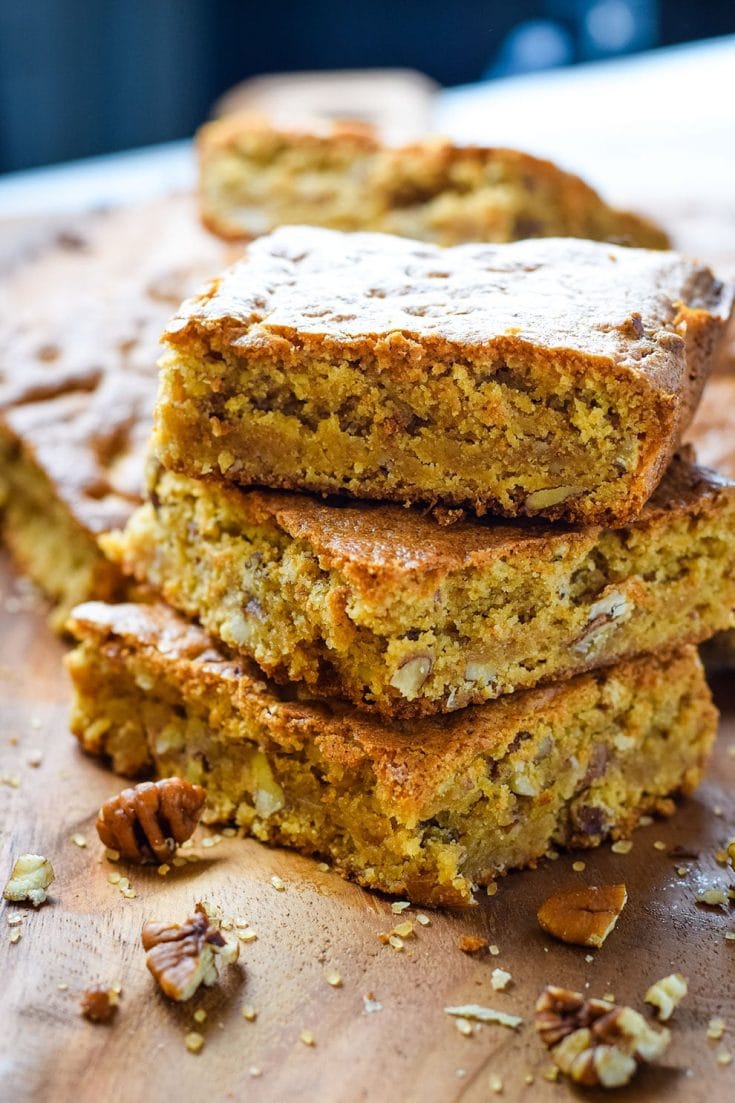 Thanksgiving is a wonderful time of year where we gather together with family and friends and reflect on our wonderful blessings and eat lots of food and glorious SWEETS! I don't know about you, but at my house we always have enough for a small army.  Each person has their favorite dishes and we make sure they are ALL always on the table. That is an excuse for all this food we have on the table, because thankfully our family keeps growing and everyone has to have their favs!
The recipe is my mom's first cousin Darice's. There are many versions of this recipe out there, but this is how our cousin made hers. She shared it with my mom and we have enjoyed it so much through the years.
This is the southerners version of a blonde!  Brown Sugar, Pecans and that chewy cake texture makes for the best bite! It's chewy and gooey and enjoyed thoroughly when it's warm. But honestly it's scrumptious any way you eat it!
And even though we always make this at Thanksgiving, we enjoy it many other times of the year too! Try it warm with some vanilla ice - YUMMMMM!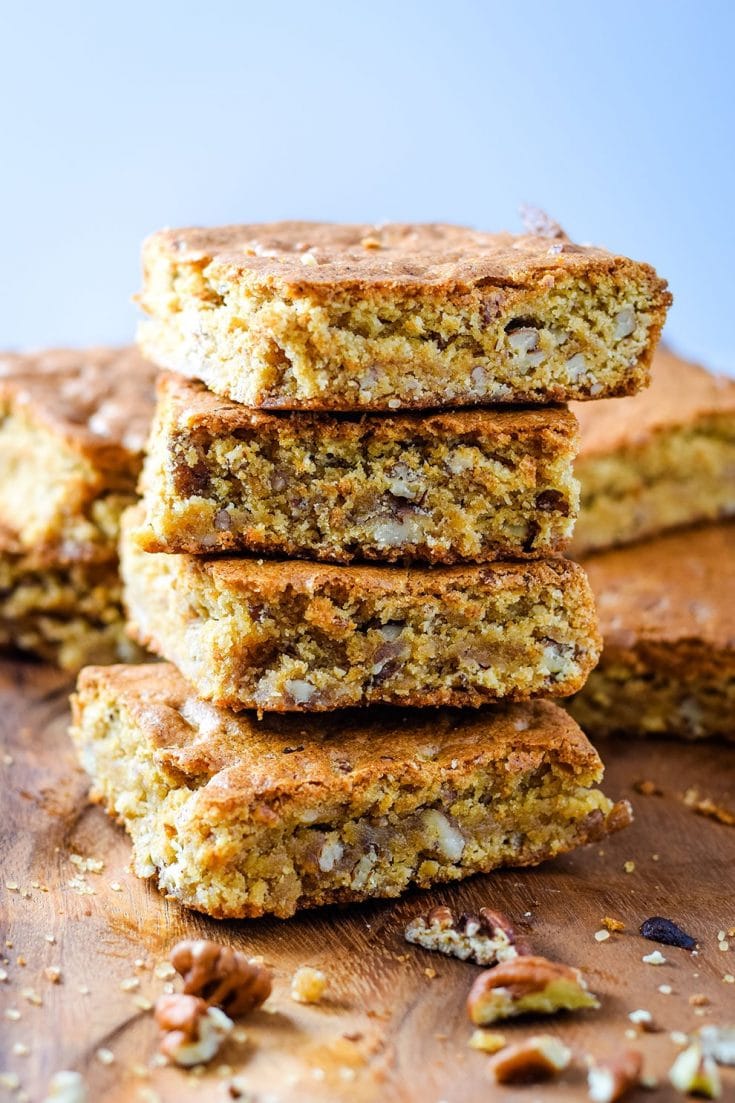 What you need for PECAN CHEWY CAKE
butter (melted)
 brown sugar
self rising flour
eggs
pecans, roughly chopped (you can also use walnuts)
vanilla (this isn't in my Aunt's recipe, but it is a nice addition)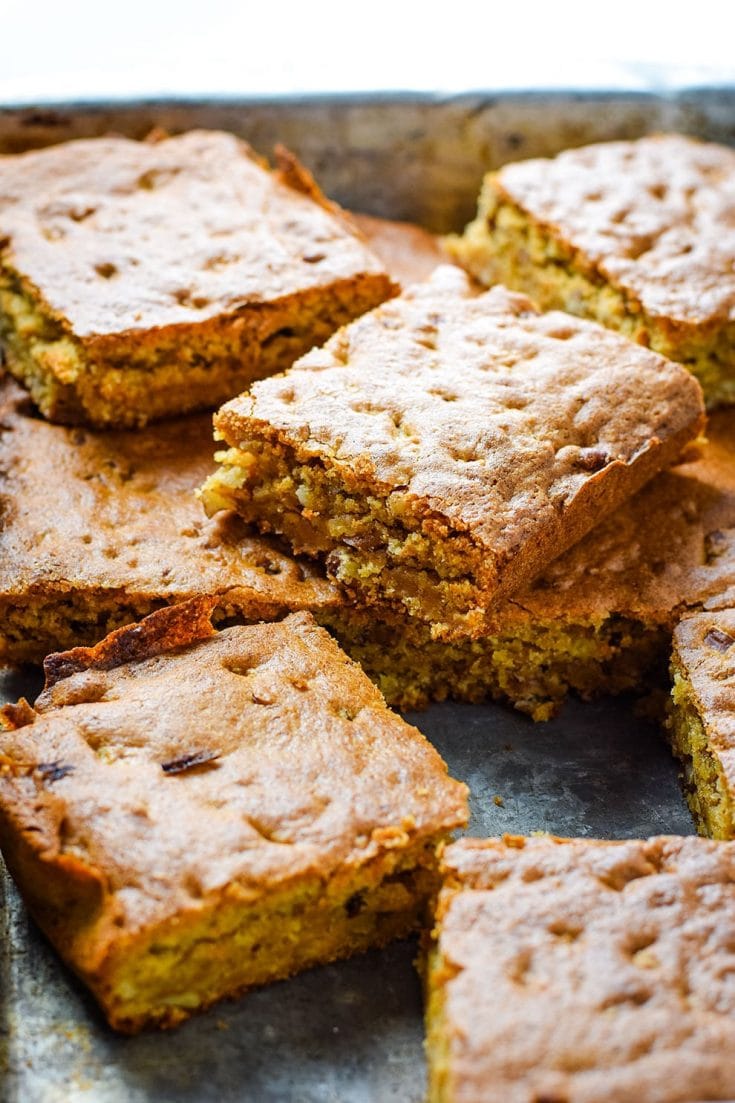 How to Make PECAN CHEWY CAKE
In a glass or microwaveable, melt 10 tablespoons of butter (this is a stick and ¼), add one box of brown sugar and mix together until well incorporated.
Next you add in two cups of self rising flour, three eggs, one and one half cups of pecans or you could use walnuts as well and vanilla.
Pour in a greased 9 x 13 pan and spread out evenly among the pan. Bake at 375° for 20-25 minutes, then drop the pan to settle the cake and bake for 5 more minutes.
Chewy Cake is the perfect addition to any Thanksgiving dessert table, but can be enjoyed any time of the year!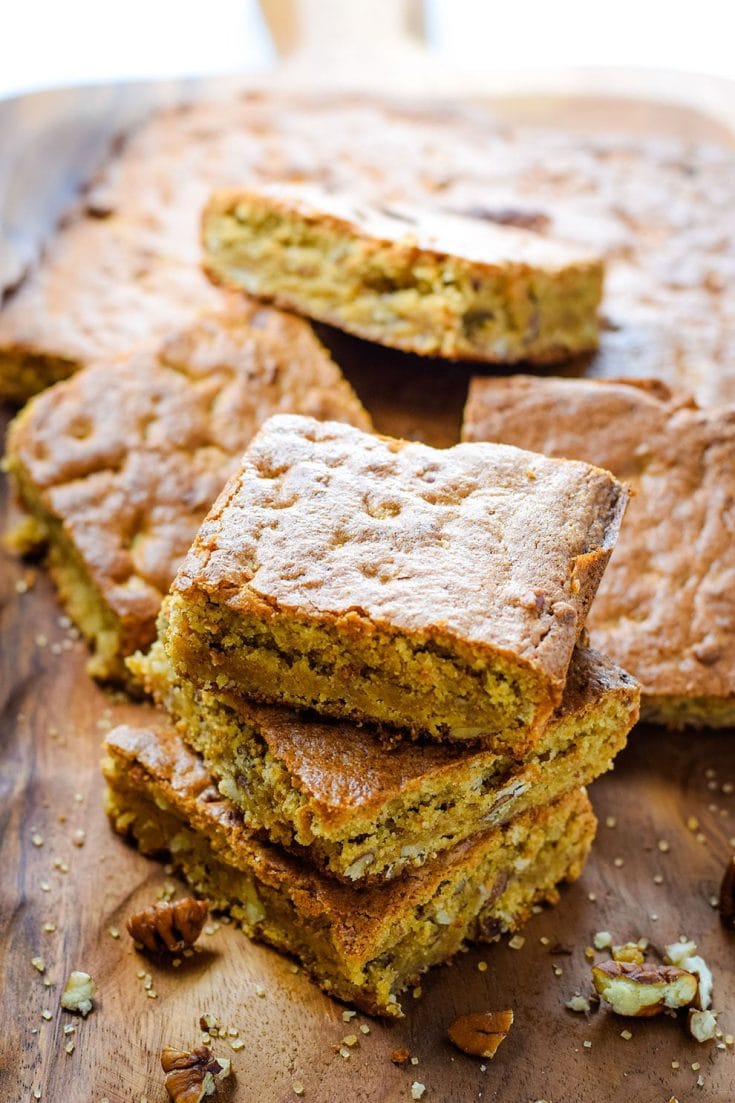 Five Dessert Recipes You will Love
Holiday Recipe Ideas
Pin - Pecan Chewy Cake - to SHARE and SAVE for later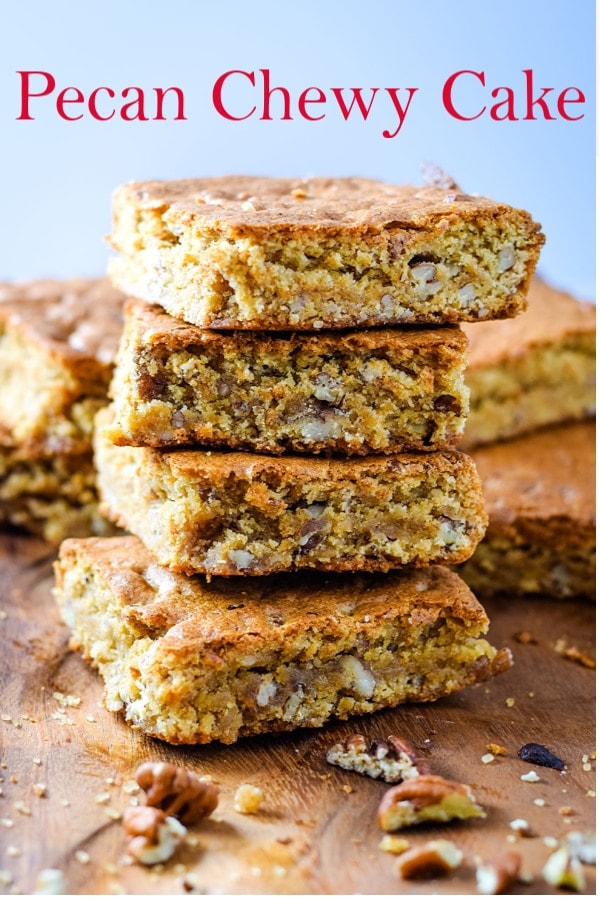 You can also find this over at
Meal Plan Monday
and
Weekend Potluck
.