Sometimes you are just ready for something other than chicken - can I get a Hallelujah?! And did you know PORK is the "new" chicken! So, Ha - step on out of the way chicken - because these Fontina Pork Chops with Mushroom Sauce certainly have our mouth's watering and us forgetting that you ever existed.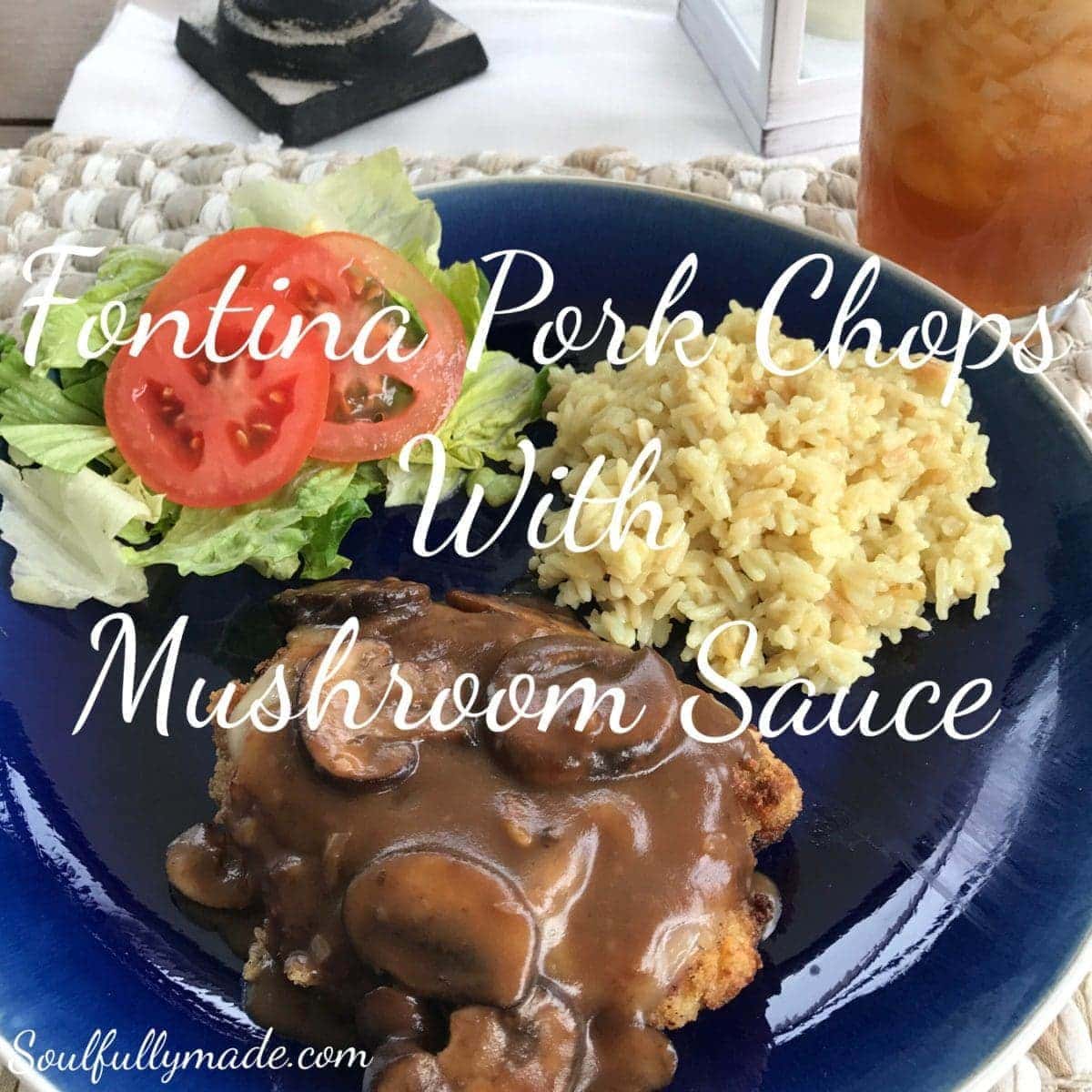 Did You Also Know - Pork Chops come from the leanest part of the pig? They lend well to pan frying, baking, broiling and grilling. Whatever way you choose to cook your chops 145°(160° for ground pork) is the perfect internal temperature for this lovely piece of protein!
And you may also be surprised that pork contains some valuable nutrients. It is a great source of protein, potassium, phosphorus, niacin, and vitamin B6. Add all that to the fact that pork chops are delicious and it makes them a great addition to your family table. Enough of the healthy talk someone said .....
Cheese - Did I mention the cheese? You know how I love cheese!!! And I think you will L-O-V-E / LOVE- (can you hear Bear singing the song? - okay I am back from childhood memories with my kids watching "Bear In The Big Blue House") these Fontina Pork Chops with this delicious Marsala Mushroom Sauce. This sauce is the peanut to my jelly and it contains my secret ingredient that gives it that extra something (Shhh don't tell it's the balsamic glaze)!
Let's start out by gathering all the ingredients to get these pork chops in the pan. You need eggs, Italian seasoning, breadcrumbs, and some salt and pepper.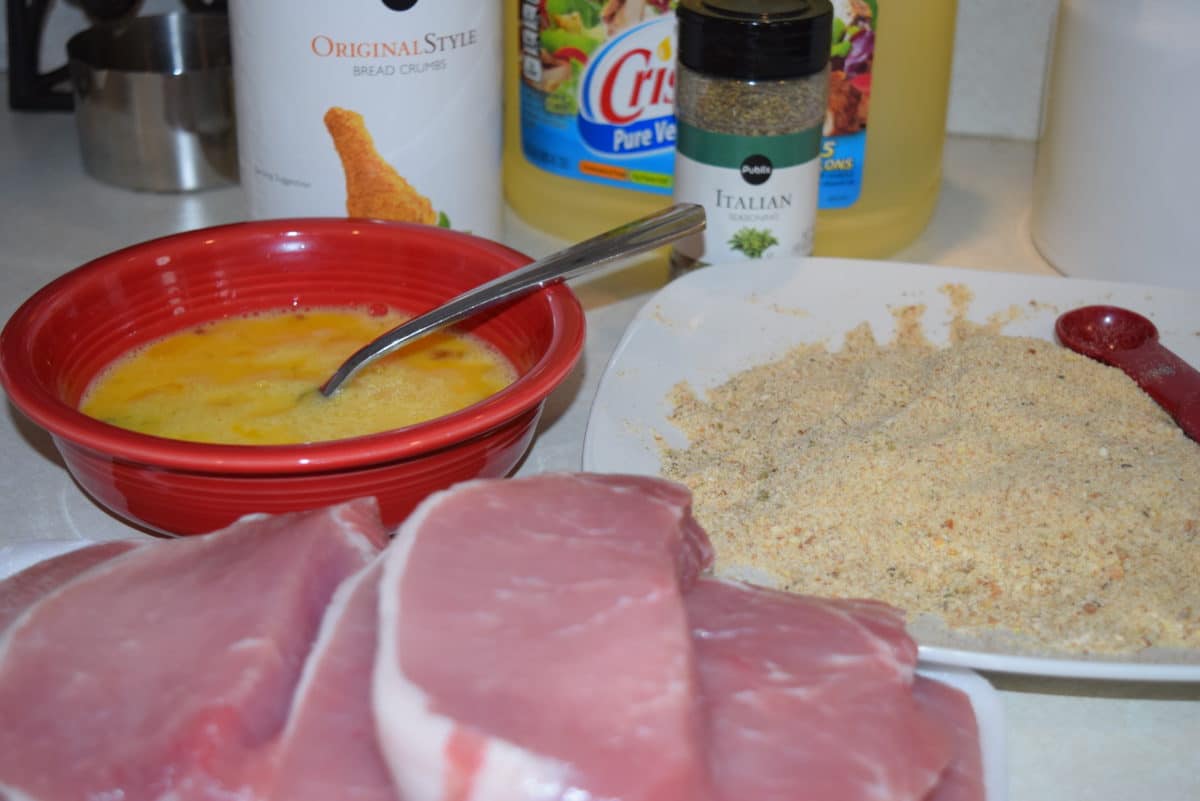 Then throw them in the oven and bake them! They come out so beautiful! Put cheese on them when after you pull them out and let it melt! Oh so greatness!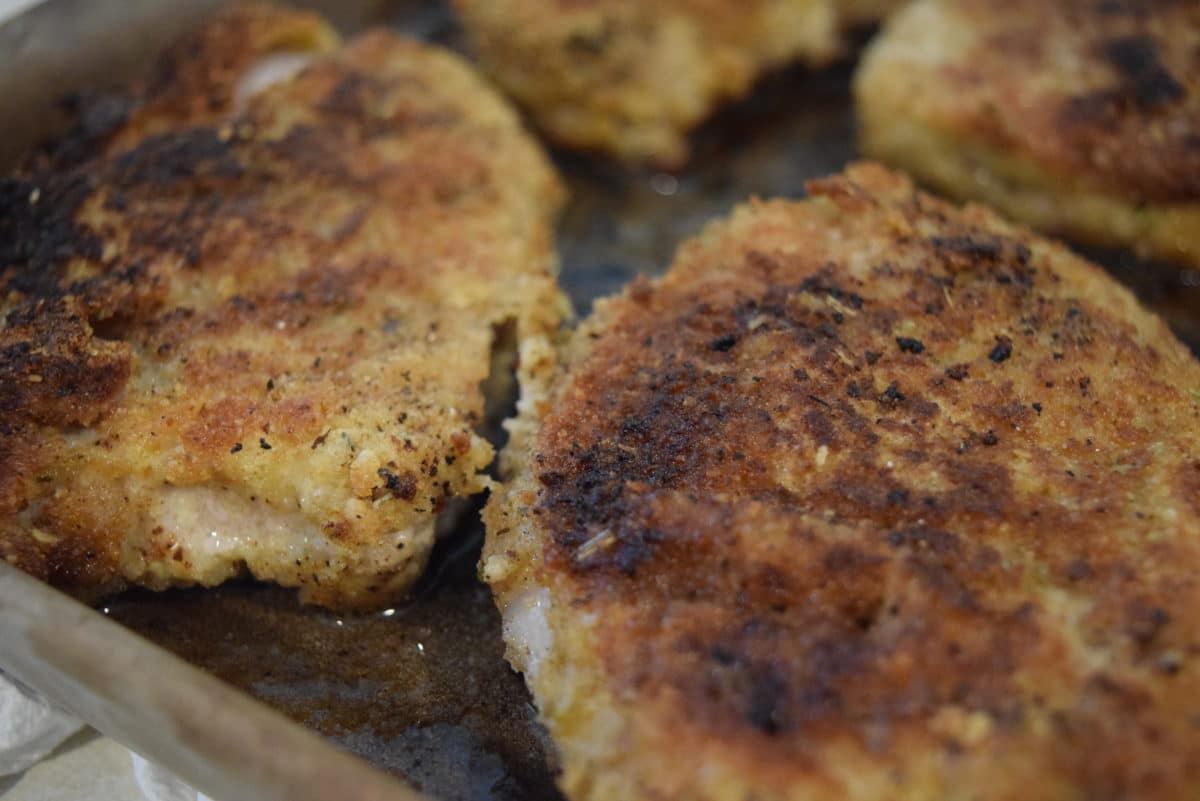 Meanwhile, make that sauce. Butter, shallots, mushrooms, flour, Balsamic Vinegar(shh), Marsala Wine and Beef Broth and BAM like magic - it's a sauce. OK - I forgot to take a picture of the sauce. What kind of food blog is this? I know 🙁 So you get a pretty picture of mushrooms!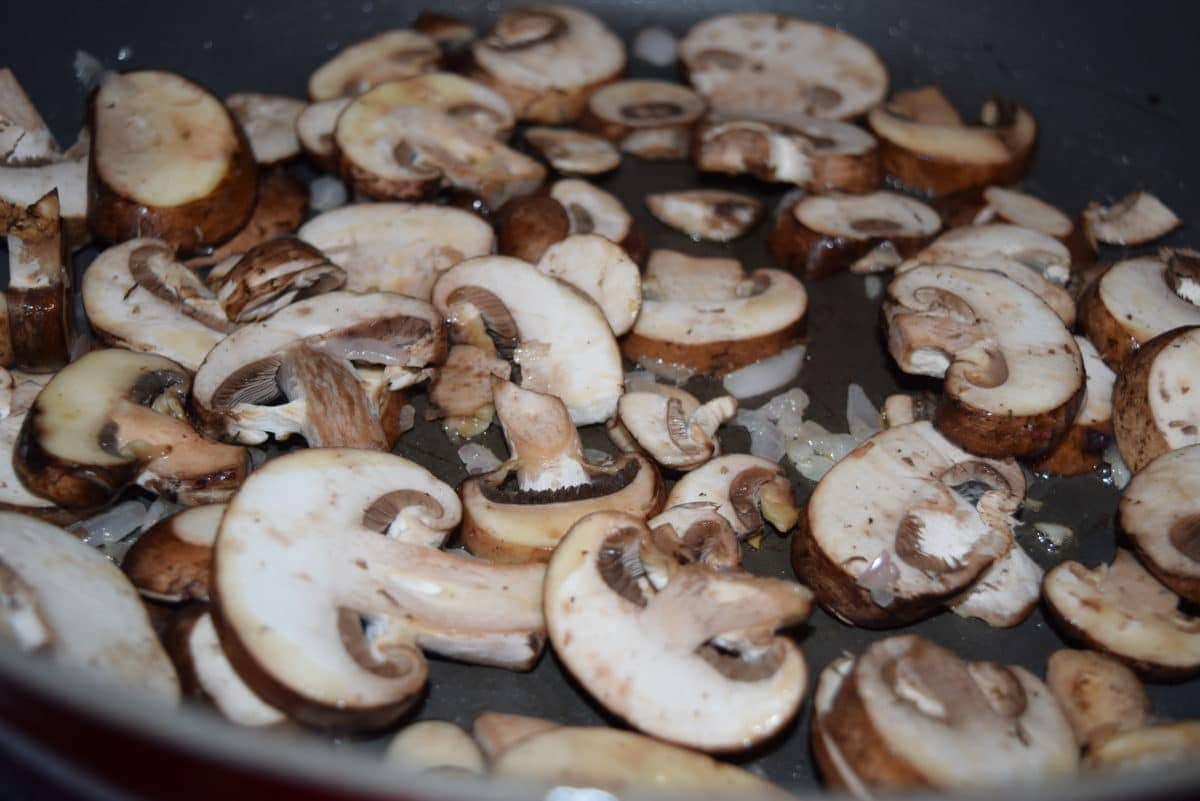 Top the Pork Chops with the sauce and put on a few favorites side and call it a day! I have rice pilaf and a simple salad because these Fontina Pork Chops with Mushroom Sauce are the star of this show!
Well fellow SoulFulls - I hope you enjoy this as much as we did at my house! My son gobbling it down is always a good indication for me I will be making this one again 😉 I really hope you do to! Show me some love by letting me know in the comments! I love to hear from you my friends!