American Flag Layered Dip - a Mexican dip with layers of refried beans, taco seasoning, sour cream, guacamole, salsa topped with cheese, tomatoes and black olives. Perfect for summer patriotic festivities with family and friends.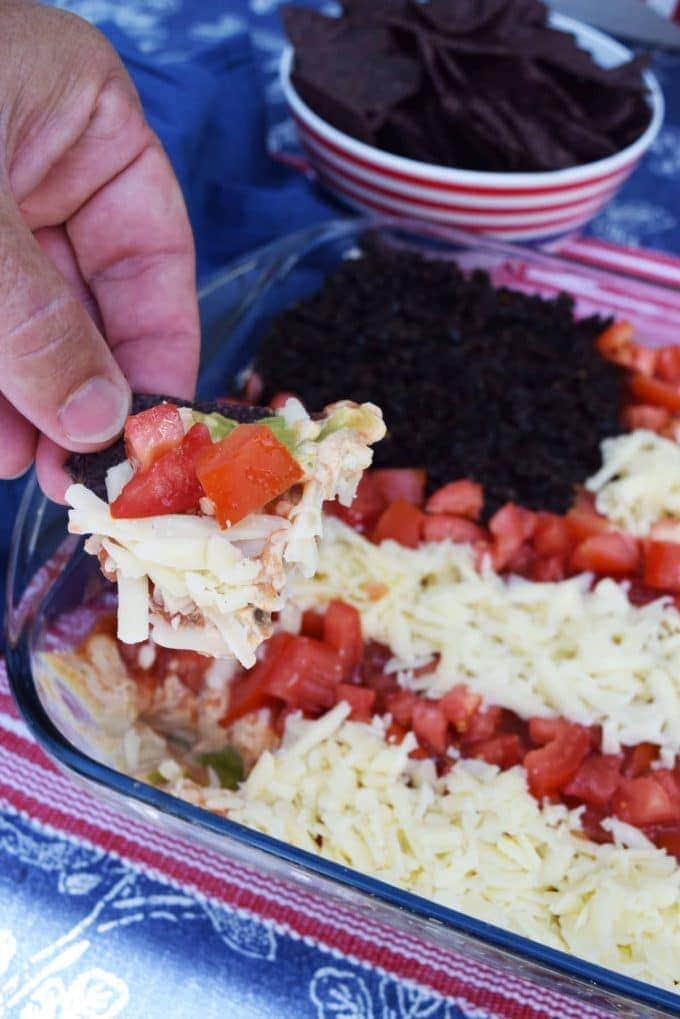 July 4th Celebrations are not complete unless family and friends are gathered celebrating around the table. Now usually, for my family, that table is on the pool lanai as we splash around most of the day. This year we are starting the celebrations with this American Flag Layered Dip and blue tortilla chips. Our table is usually filled with festive food, like this Patriotic Cucumber Salad and Red, White and Blue drinks and dishes galore.
What is on your table? Do you do all the cooking or is it a potluck celebration?
We are truly blessed to live in the USA and we always celebrate while remembering all those who have served and sacrificed so we can live in this free country! It's such an honor to be with my family on this day, being surrounded by loved ones.
My daughter will be home from college for the week. There is no greater happiness than when my kids and family are all together! Feels like my world is complete again with everyone in the nest!
How do you and your family celebrate our great Nation's Independence?? Stop by and share your celebrations in the comments or over on our Facebook group. We'd love to see what you and your family are up to!
How to make American Flag Mexican Layered Dip
Layer One - Spread one can of refried beans on the bottom of a 9 X 13 Dish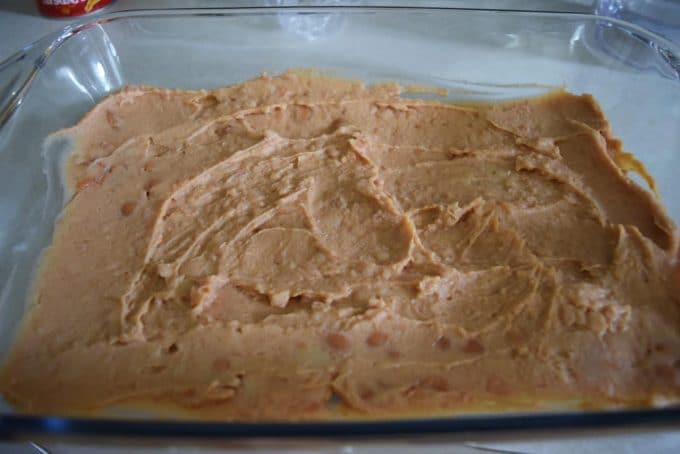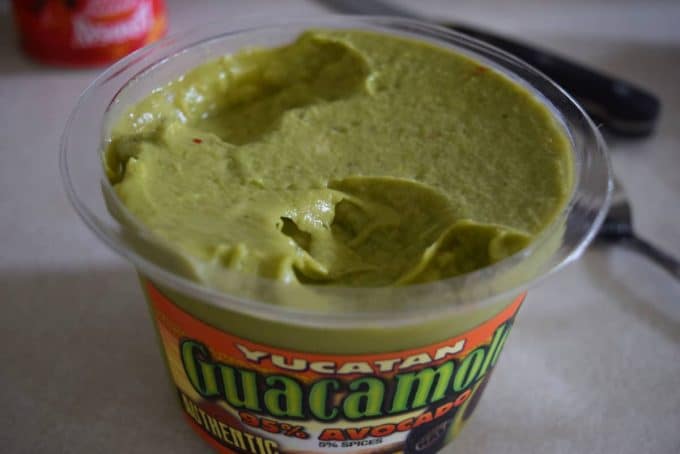 Layer Two -Guacamole
Layer 3 - Mix the Sour Cream and Taco Mix in a bowl and then spread on top of beans.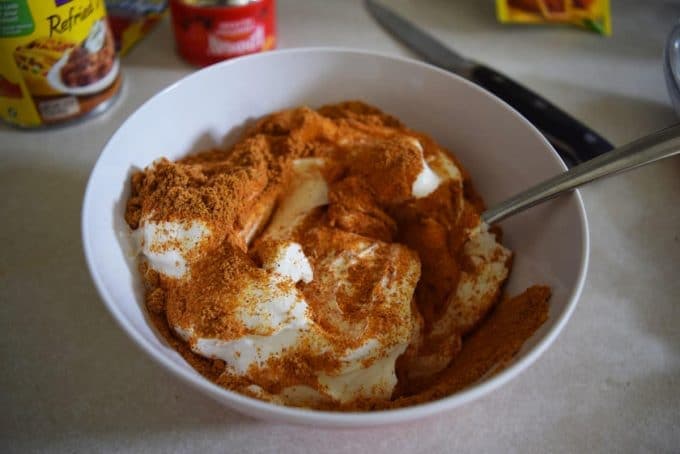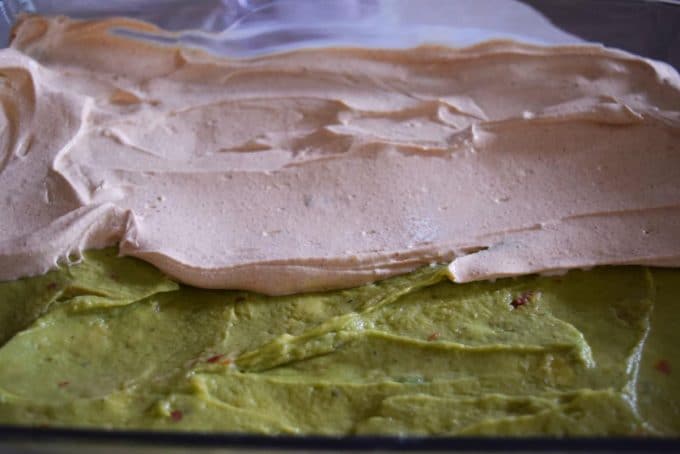 Layer 4 - Salsa - See that sweet hand in the back. My son helping me!! Proud mom. I love him!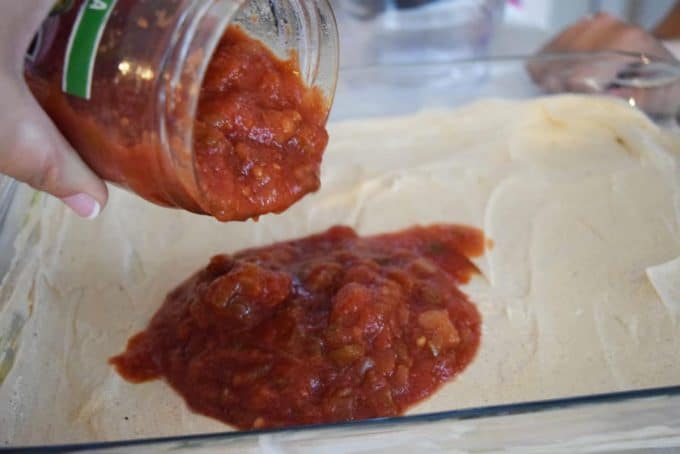 Layer 5 - Black Olive or Black Beans. I put them in the corner for this one. When I make a regular one they get sprinkled on top.
Layer 6 & 7 - White Cheddar Cheese and Chopped Tomatoes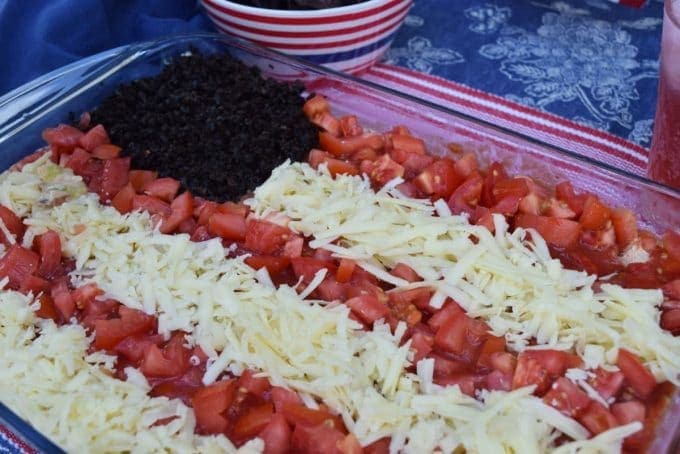 Our table is decked out in Red, White and Blue and we are going to dig into this dip with glad hearts and happy bellies!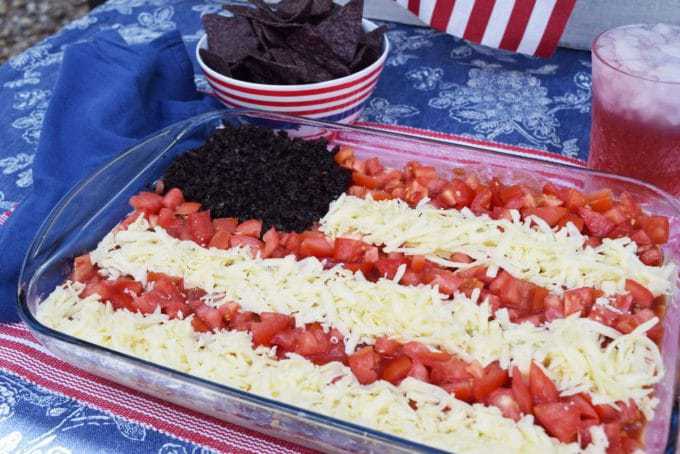 Enjoy your day with family and friends!
Other Recipes you may enjoy on the 4th or at any BBQ!
Here's what's new in my kitchen!