Homemade Catalina Salad Dressing: A creamy, zesty salad dressing with a bit of tang. It's perfect over taco salad, avocados, veggies, as a dip or even as a marinade for chicken.
Catalina Dressing
Homemade dressing is one of those things people often will opt out of making because they think it takes too much time or too many ingredients. However, this dressing and most are often not the case.
I had all of these items in my pantry or fridge and it is so very worth making your own at home. It is a simple recipe that takes less than 5 minutes to make.
You have total control over the ingredients and you can adjust the spices, salt, and pepper to suit your taste.
Ingredients Needed for the Best Catalina Dressing Recipe
Red Wine Vinegar - This vinegar has a bite of tang and a nice rich flavor.
Ketchup - Gives it that tomato flavor to the dressing. It's made with vinegar, sugar and delicious tomatoes that this dressing needs.
Honey - A perfect way to sweeten the dressing. If you don't have it you can use sugar or agave.
Worcestershire Sauce - Adds a savory and salty note to round it out just perfectly.
Paprika - Another component that adds a hint of red bell pepper taste. You can use the spicy variety if you want to add a little heat.
Onion Powder - Lends a concentrated onion flavor, so you don't need a lot.
Olive or Canola Oil - A flavorless oil is what you need for this dressing. Any that you have on hand will work.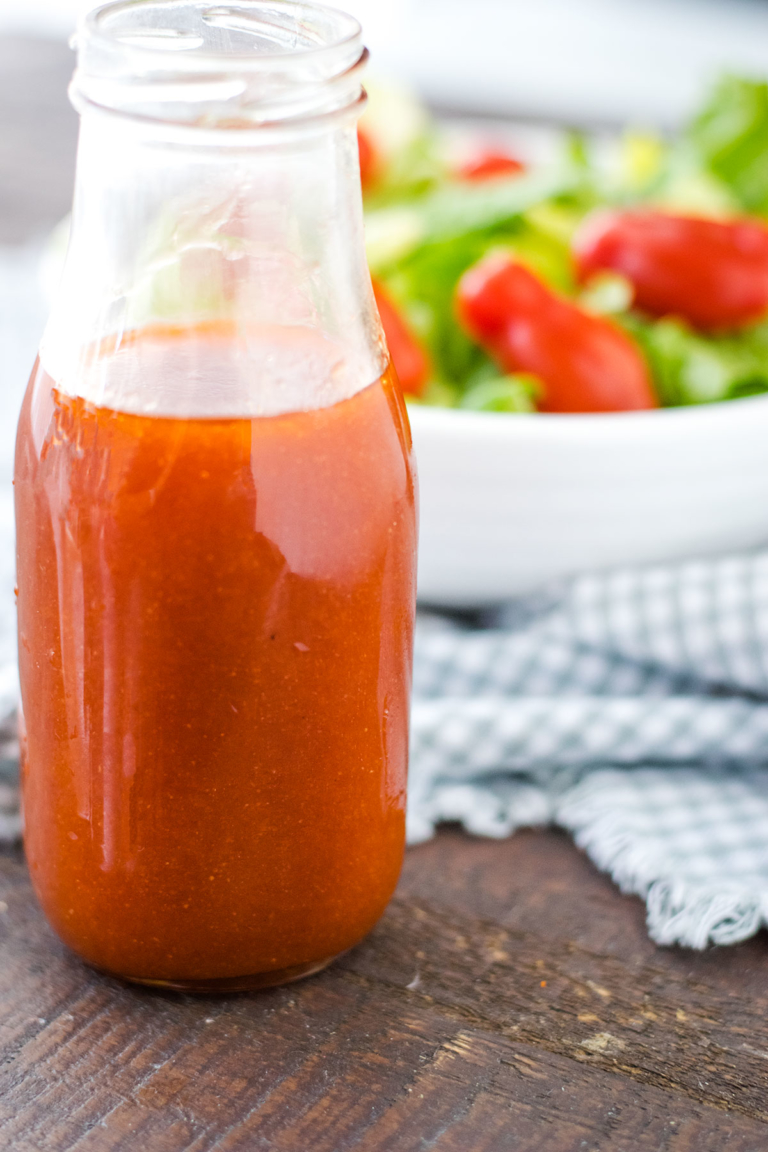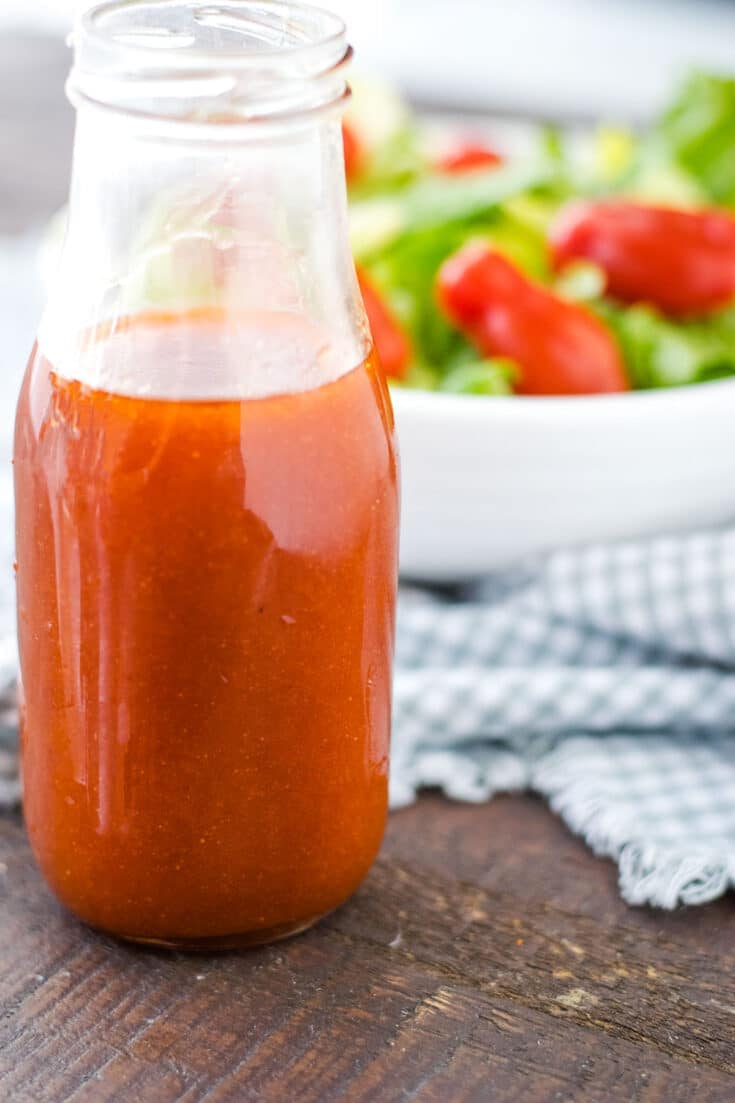 How to make A HOmemade Dressing
Pour the vinegar, ketchup, honey, Worcestershire sauce , paprika and onion powder in a blender. Cover and puree.
Keeping the blender on, open the vent lid and drizzle in the oil. This will allow the oil to emulsify. Taste and add salt and pepper if needed.
Store in an airtight container for up to 1 month in the refrigerator.
What else can catalina Salad Dressing be used for
Homemade Catalina Dressing is not only amazing on a salad, but is a delicious dip for veggies, great drizzled over avocados, or perfect as a marinade for grilling chicken or even pork.
You'll have to give these other uses a try! I think you will love them too!
Salad Recipe Ideas to Try!