This Chicken Casserole with Wine & Cheese Sauce is an old family favorite. The flavors of the wine and cheese mix together well to create a rich and tasty casserole everyone will love. After all who doesn't love wine and cheese together? I mean shouldn't it be perfect for a chicken casserole?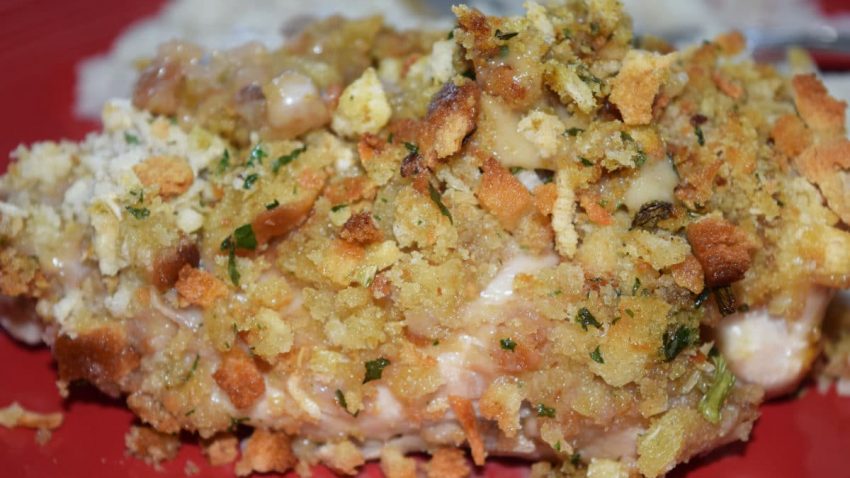 Well the answer is heck yes it does!! When I first started making this I used a white wine which is oh so yummy too! But one day you know there was no white wine to be found anywhere. So, I just used the red I had lying around here. Well it added such a richness to this dish I fell in love with. Now I always make it with red.
Now if you are completely opposed to the "wine" thing don't write this one off. Just replace it with chicken stock and you will have a delightful casserole full greatness!
Pan fry your chicken in some butter or olive oil. I cook them about 8 minutes. I know you only see 3 cooking here just pretend it is 4. It's just my son and I this week at home! So I cut this back from the normal recipe.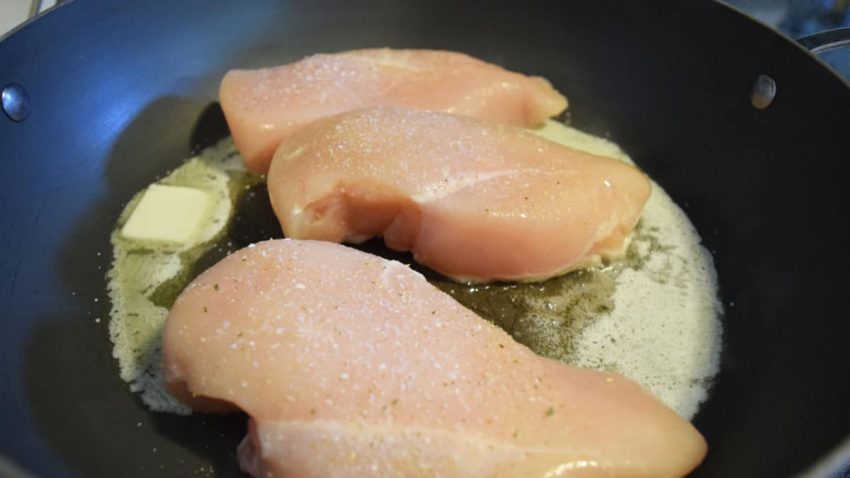 Preheat oven to 350 degrees and butter a casserole dish. Place the chicken in the dish and top each piece of chicken with 2 slices of cheese.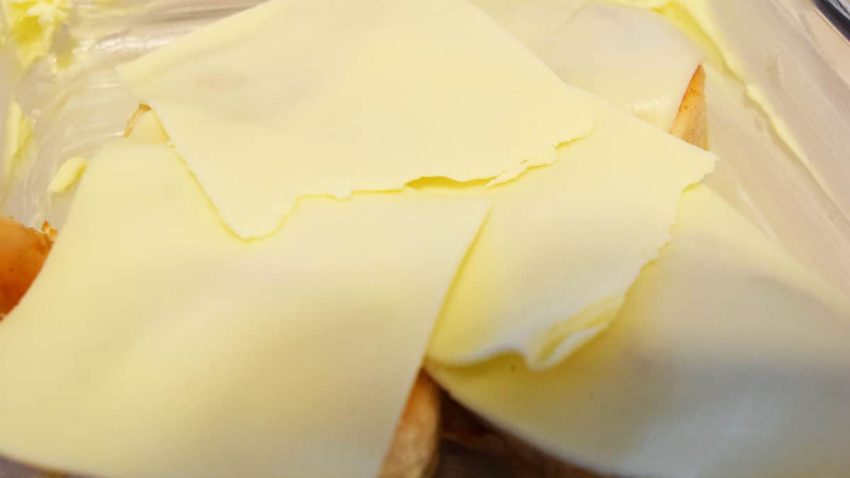 In a bowl mix together wine and cream of chicken soup. Pour mixture on top of chicken. Top with stuffing and drizzle butter on top!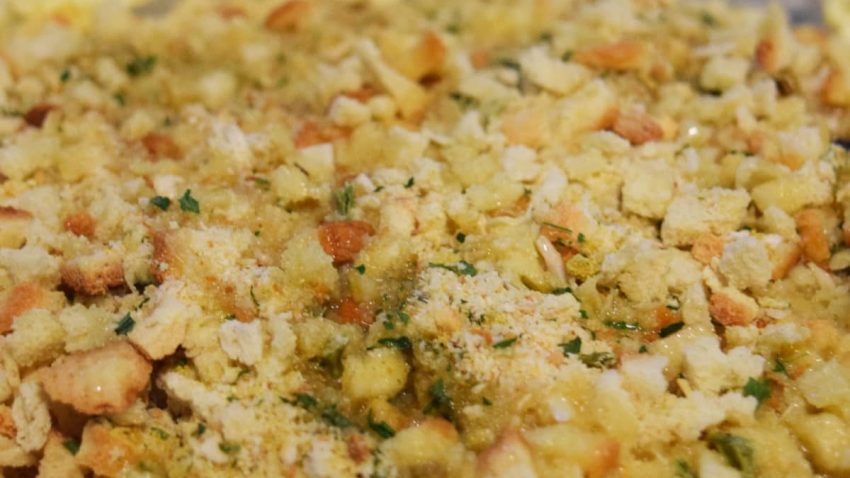 Bake for 30 to 40 minutes!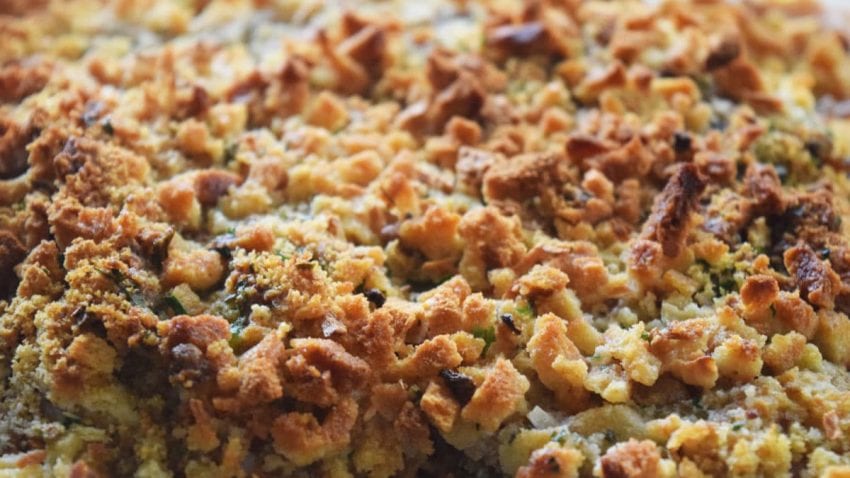 Plate it up and serve with your favorite sides. It goes well with rice and a salad or green veggie!