St. Patrick's Day Lucky Charms Treats are gooey, buttery, marshmallow treats made with lots of luck - Lucky Charms cereal that is - just in time for St. Paddy's day fun!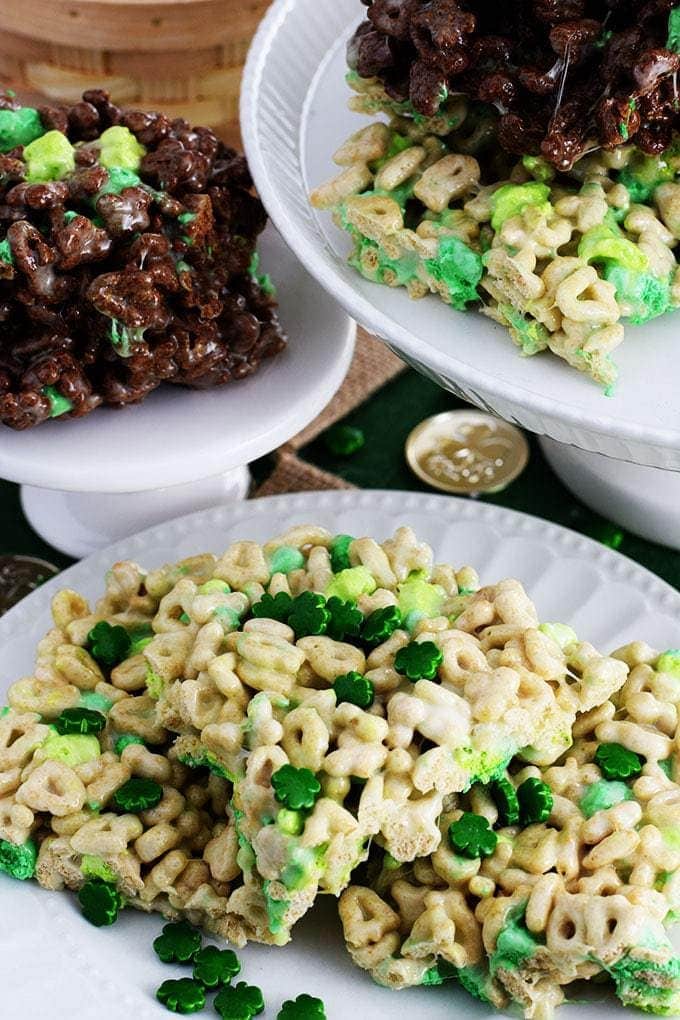 With St. Patrick's Day coming up I couldn't resist making these Lucky Charms Treats. They are made just like Rice Crispy Treats but with the St. Patrick's Day Lucky Charms Cereal.  They are green, sweet, and lots of fun to eat. 
This is a great treat to make with the kids.  They can help you stir and then press the gooey treat into your pan.  Or if you are like me and don't have little ones in the house!  Just pretend you are a kid again. What is more fun than getting those hands into this gooeyness??
I know my nephew will love these!  So, I will wrap them up and take them to him tomorrow to enjoy! Well not all of them. My two boys will gobble some up tonight too 🙂
Who can resist this gooey fun - right?  I know I can't!! A little good clean fun for St. Patty's Day never hurt anyone!!
What you need for Lucky Charms Treats!
Lucky Charms Cereal (St. Patrick's Day version if you can find it)
Bag of Mini Marshamallows
Butter (of course 😉 )
And just a dab of elbow grease
How to make Lucky Charms Treats!
Step 1.     On the stove top on medium heat melt the butter.
Step 2.    Add in the marshmallows.
           Stir until melted, about minute or two.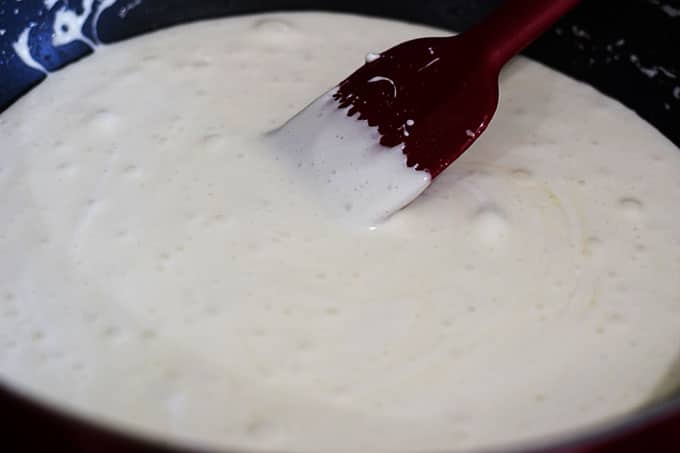 Step 3.    Then add cereal and stir until well combined.
Step 4.     Once you get it all together. Press into a 9 X 13 greased pan.  Tip - spray fingers with cooking spray to press it in. This will make your life so much easier!! Now tell me if you are hardheaded and tried it without - lol!
Let it set for 10 minutes or so and then cut into squares.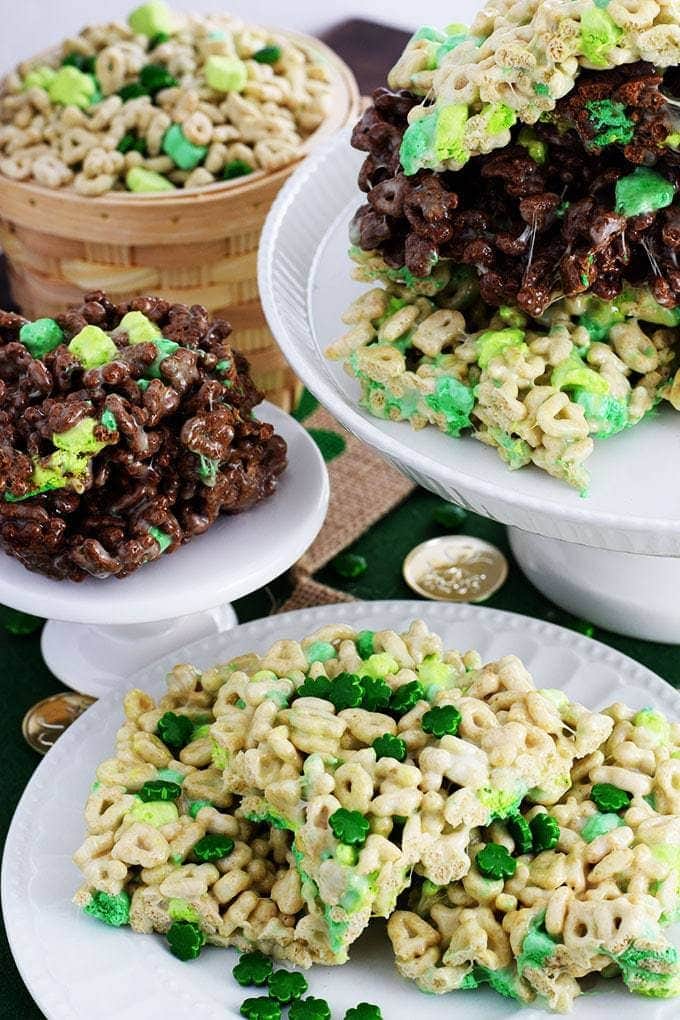 Such an easy and festive treat to make for St Patrick's Day! Just like Rice Crispy Treats but using the St Patrick's Day regular and chocolate varieties of Luck Charm's Cereal!
Looking for another St Paddy's Day Treat?
Items you may need to make Lucky Charms Treats
*Soulfully Made is a participant in the Amazon Services LLC Associates Program, an affiliate advertising program. Please note: This post may contain affiliate links to products I use and love. I earn a small commission, at no extra cost to you, to help with blog expenses when you make a purchase through an affiliate link. Thank you for your support!
Please Pin - Lucky Charms Treats - for later!

Come on over and be SOCIAL! I love to hear from you!
Facebook | Instagram | Pinterest | Twitter | Google +
Get Free Recipes from Soulfully Made delivered right to your inbox!
Meal Plan Monday on : Meal Plan Monday , Weekend Potluck & Home Matters Link Party!