This super crisp "The 3 B's" (Bacon, Blue Cheese and Balsamic Glaze) Ranch Wedge Salad is the perfect pick me up to any meal. To me it is a great choice to give your weekday supper some pizzaz. The salad is so versatile, it can be the shining star as a meal or as a side to wrap up a great dinner. Tonight the hubby smoked some ribs and I threw some Idaho potatoes in a 400° oven for an hour and my meal is complete.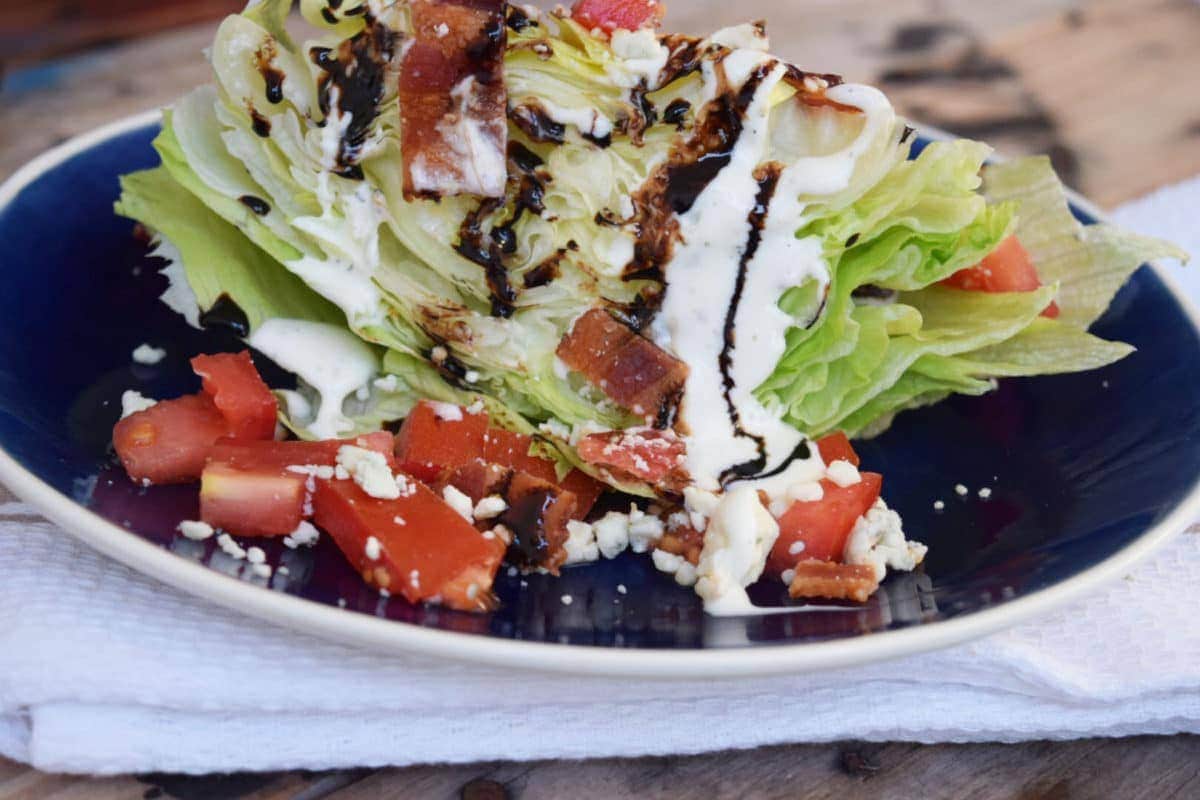 Wash Iceberg lettuce and pat dry with paper towels, cut into wedges and let dry a bit.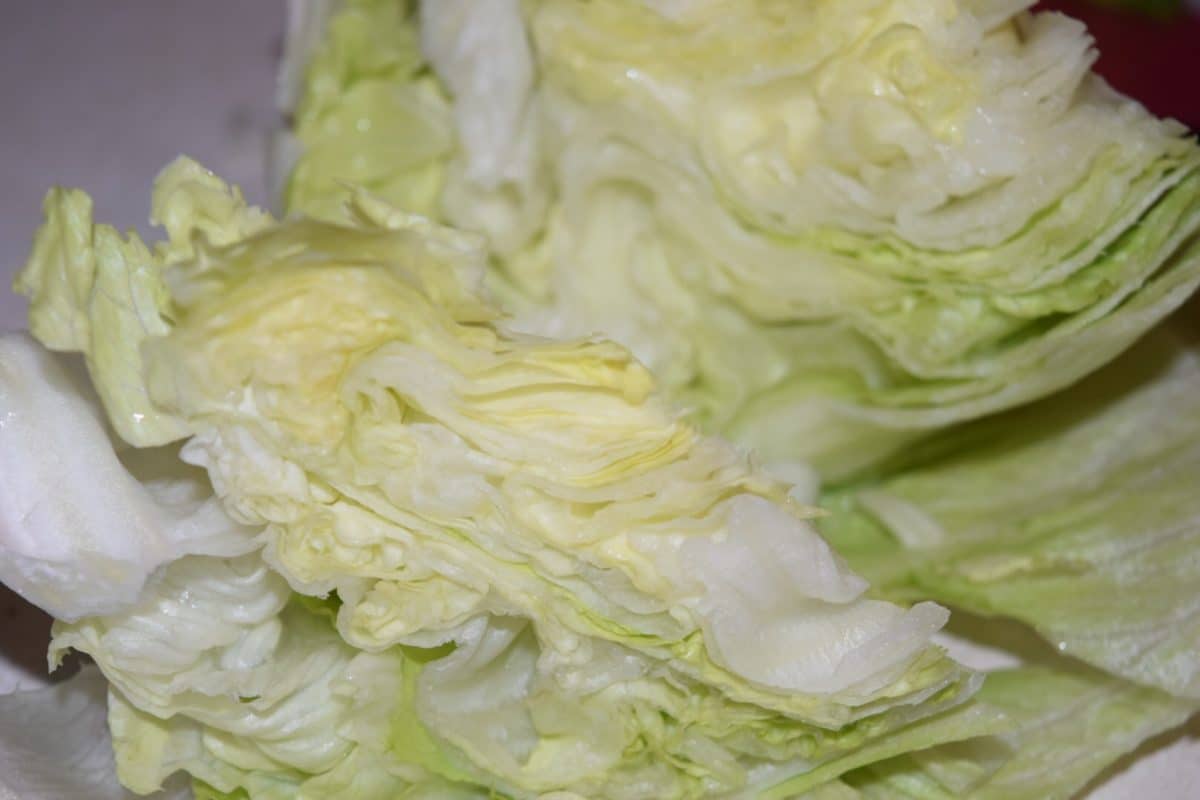 Next, I diced these beautiful roma tomatoes. Grape tomatoes are also great, but I used what I had in my fridge! (Ok here is the out of place "T" in my 3 B's salad)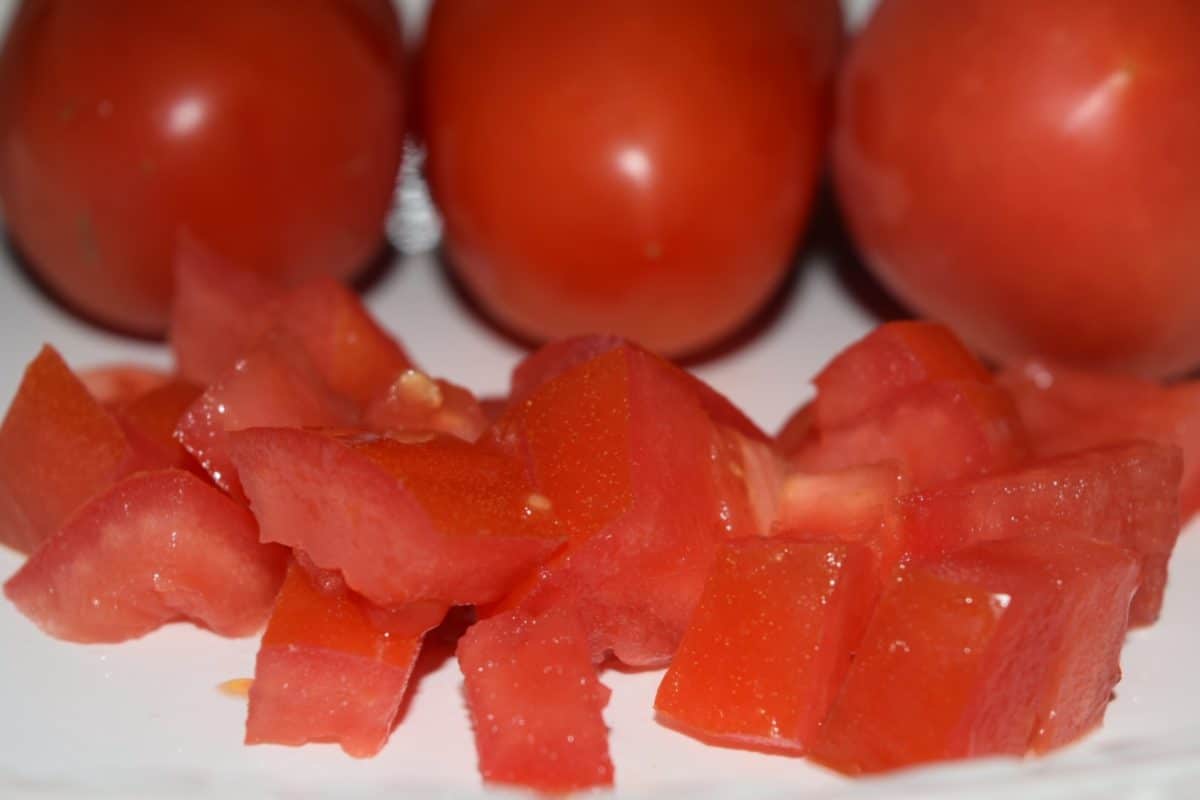 I cooked the bacon in the microwave on a plate covered with paper towels, bacon on top, and then cover with another paper towel. Cook 1 minute per piece of bacon plus 1 more minute. You can also fry on stovetop in a pan or bake in oven. I wanted a quick and easy alternative tonight!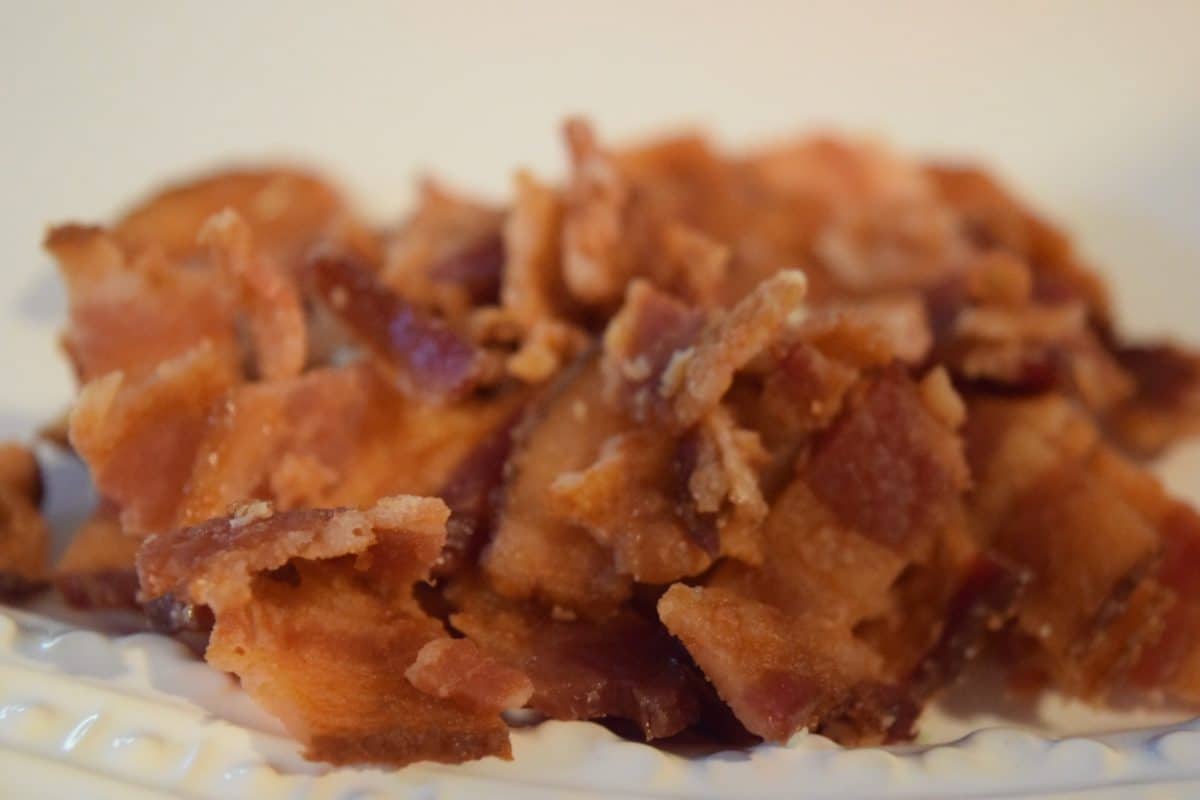 For the balsamic glaze, I prefer to make homemade, but you can buy this premade. Over a medium heat pour 1 cup of a good quality balsamic vinegar and 1 tablespoon of sugar. Whisk constantly for 15 minutes or until desired thickness.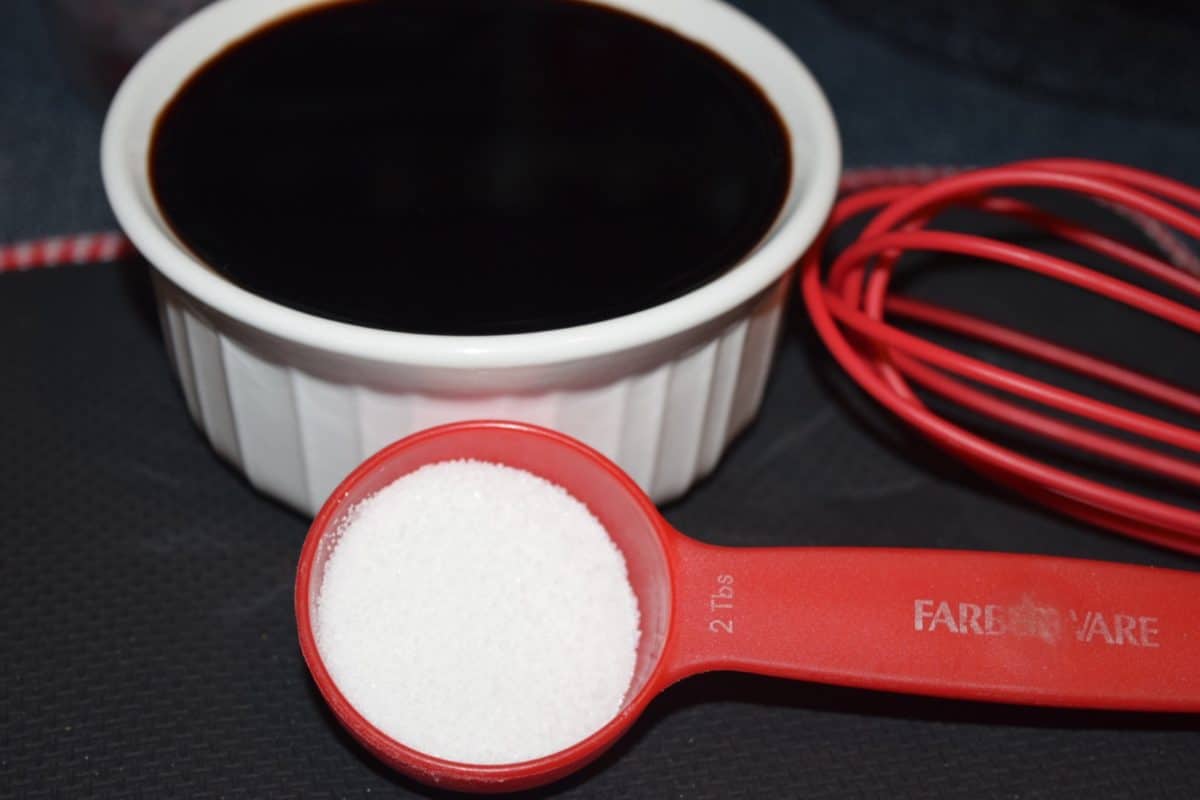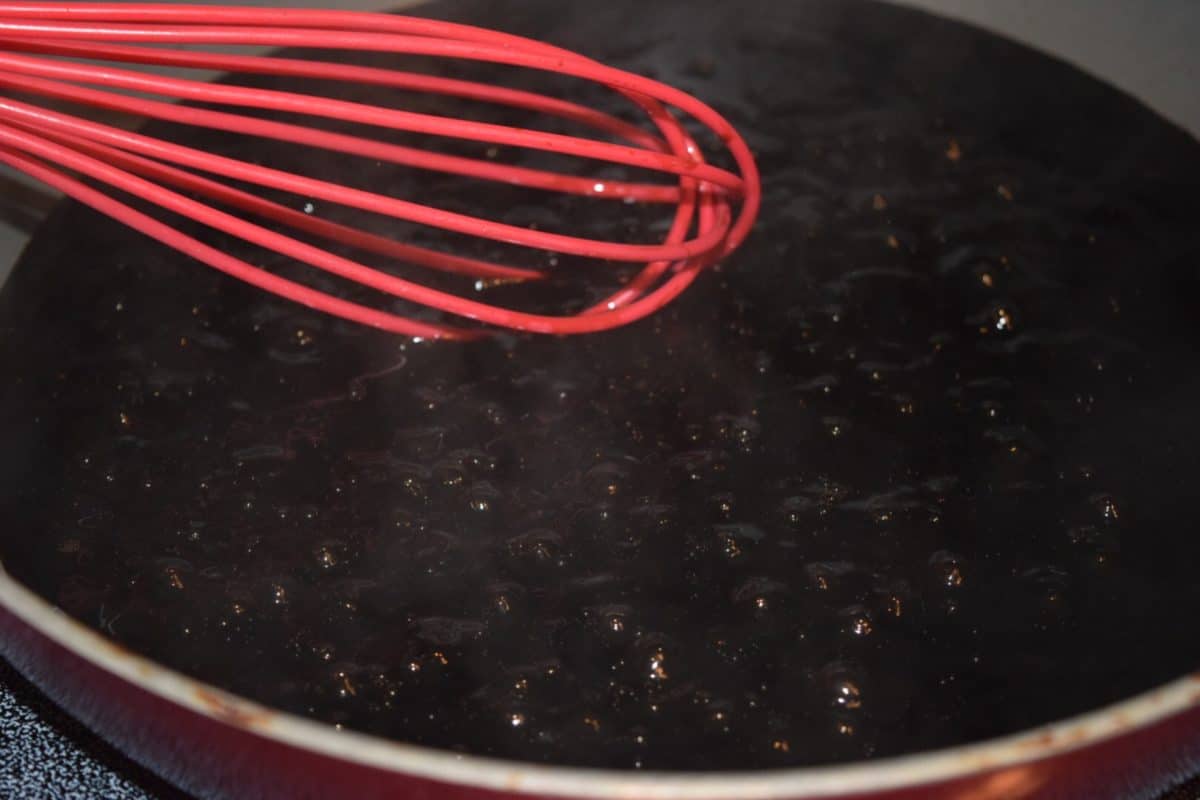 Grab your blue cheese crumbles and favorite ranch dressing and you are ready for an easy assembly. You notice I left off the onion typically topping this salad as my family says NO to onions. You can add any other toppings you fancy! I like this combo. The textures and flavors compliment each other in a mouthwatering adventure on a plate. It's hard to believe this scrumptious salad is so easy to make!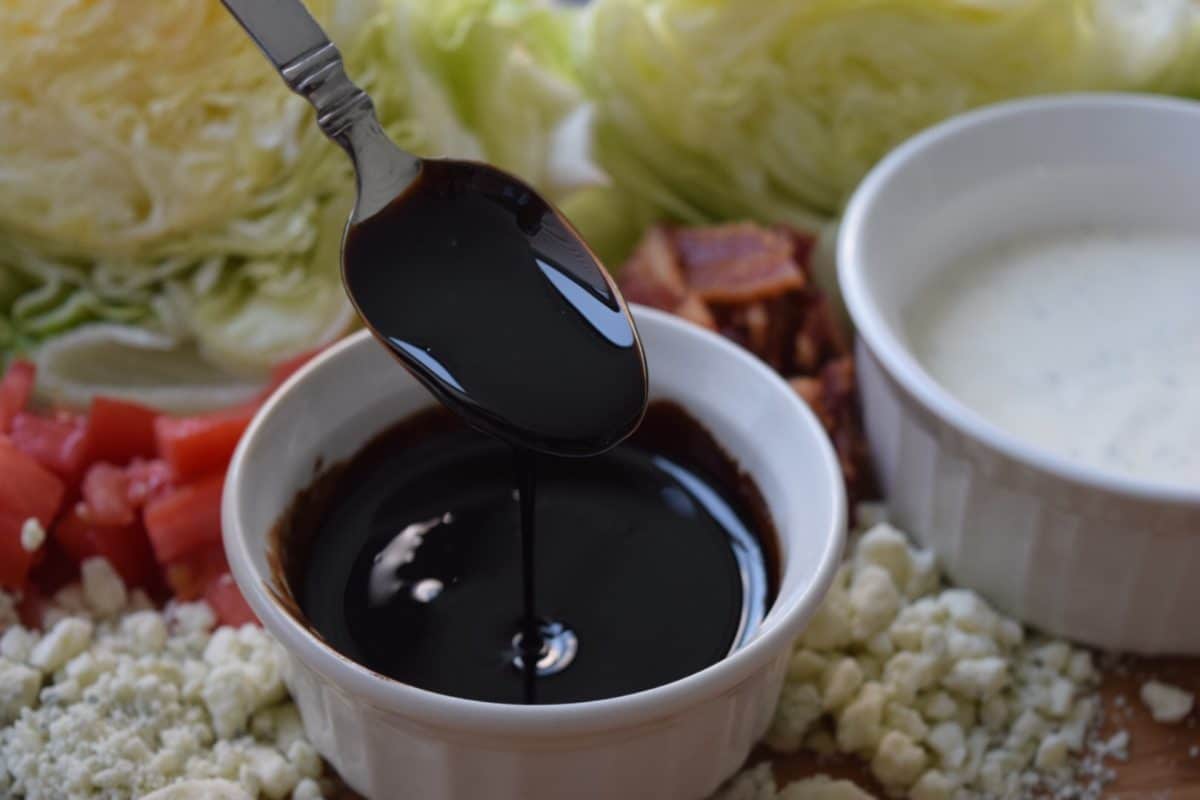 Ingredients
Iceberg Lettuce cut into wedges
Tomatoes, diced or use grape tomatoes halved (I threw in a T with the 3 B's )
Bacon, cooked and crumbled
Blue Cheese Crumbles
Ranch Dressing
Balsamic Glaze Reduction, see recipe below
Sliced Red Onion, optional (also not one of the 3 B's )
Directions
Wash Iceberg Lettuce and let dry. Cut into desired size wedges.
Place wedge on a plate and top with tomatoes, bacon, blue cheese crumbles.
Drizzle on ranch dressing and balsamic glaze.
Balsamic Glaze
1 cup balsamic vinegar
1 tablespoon sugar
Directions
Heat saucepan to medium heat.
Add Balsamic Vinegar and sugar.
Whisk constantly for 15 minutes.