White Chocolate Caramel Pumpkin Spice Sandwich Cookies – WOW that's a long name for a cookie. But believe me, you can not leave anything out when describing this fall perfection in a cookie! These are quite possibly the best cookie I have eaten!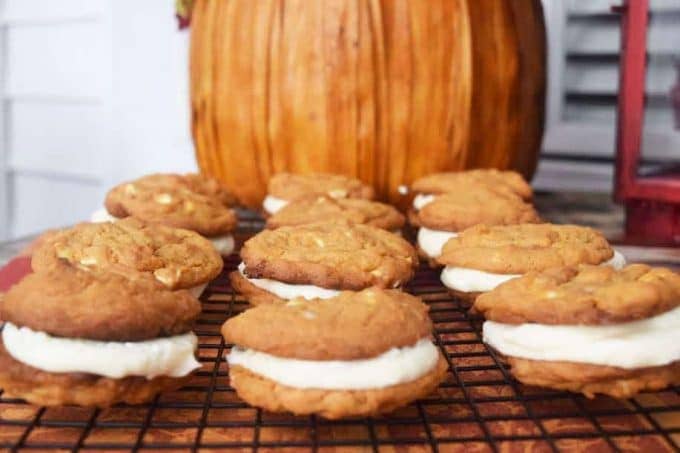 Thank you to Becky Stillwell for sharing this recipe with me!  I am forever in your debt.  You know how much I love to share recipes.  Another recipe and another memory. My memories with Becky began when our kiddos were little and we attended many many days of playgroup  together…. Oh what I would do to have just one of those days back again.  Now we are cherishing visits for the holidays from our college girls and I'm also enjoying high school sporting events and activities with my son.  But, I will take all the memories and seasons I can get. Savoring them all and these cookies too! Although I have to keep up with Becky all the way in up North Carolina now, she and I love recipes, baking and family.  I am very thankful for social media keeping us connected.
Becky THANK YOU again and I know everyone that makes these will thank you too for sharing this sweet recipe with us!  PEOPLE you will most definitely want to make these!  AND the PEOPLE you share them will love you FOREVER! My mouth is watering just thinking about these cookies!  Just you wait you will see!
Ingredients
2 packages pumpkin spice pudding mix
4 1/2 cups all purpose flour
1 1/2 cups brown sugar
1/2 cup sugar
2 teaspoons vanilla
4 eggs
4 sticks of butter, room temperature (soften)
2 teaspoons baking soda
1 bag Ghiradelli White Chocolate Chips
1 bag caramel bits
Directions
Mix together butter and sugar until fluffy
Add pudding mix, mix well
Add vanilla and eggs, mix
Mix together flour and baking soda in a separate bowl
Then gradually add flour mix in
Add white chocolate chips and caramel chips, gently mix
Spoon on to baking sheet with parchment paper with a scoop so they will be even in size
Bake at 350° for about 12 minutes
Cool completely and move to baking rack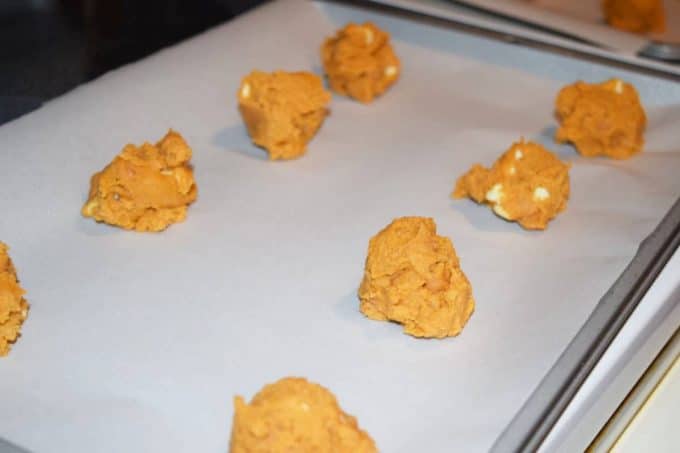 White Chocolate Buttercream Ingredients
3 sticks of softened butter
2 to 3 teaspoons of vanilla
1 1/2 to 2 cups of powdered sugar, you may need more, just add until you get the consistency you like
1/2 cup of heavy whipping cream
1 bar of a Ghiradelli white chocolate bar, melted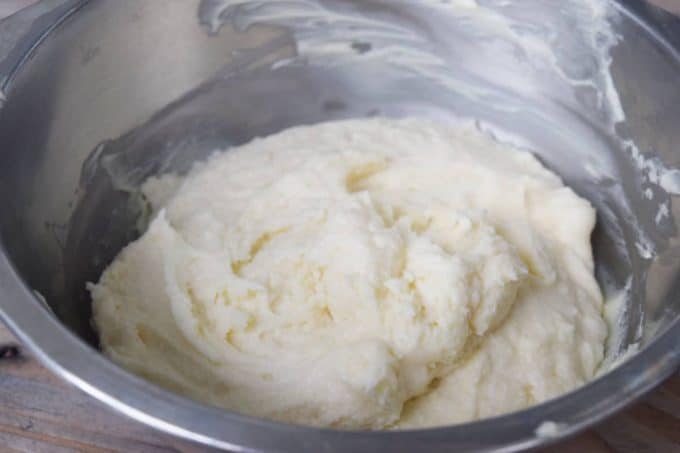 Directions for White Chocolate Buttercream Icing
Beat together butter and vanilla, adding in powdered sugar.  I would start with about 1 cup of powdered sugar.
Add in whipping cream, then add in more powdered sugar to get the consistency you like.
Add in melted white chocolate until combined.
Spread or pipe in between two cookies!
Can you say heaven OH MY WORD these are fantastic!!!