I absolutely love everything about Mexican Cuisine.... and homemade guacamole is a habit I cannot seem to kick!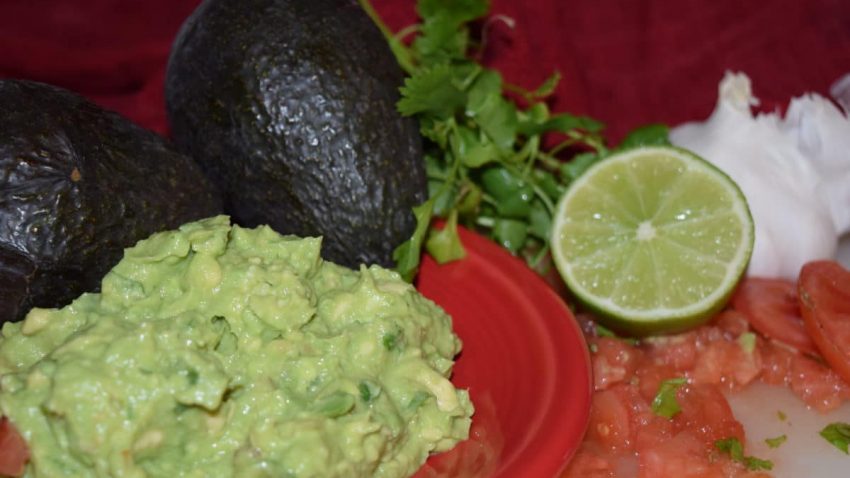 I am a very lucky girl to grow up in Plant City, FL because we have a large mexican influence and an abundance of places for me to get these spicy eats. Just about anywhere around our town you can find an authentic mom and pop restaurant or stand to get the real deal.
But, I also like to make this at home. We find just about any reason to make this- game days, pool days with the family, veg in front of the TV night and almost weekly, for no reason at all, when Bri, my daughter, was home. That is before she had to grow up and go away to college - I know you can hear me crying, because this momma misses her girl! Although, now that I don't have my guacamole partner in crime at home, I guess I don't have to share. And for some crazy reason the male people in this house do not like it - I cannot even! So I guess that means more for me.
But I am really not a stingy person, so I am more than happy to share it with you!!! Here is how I make it. Hope you have a hankering for this as often and as much as I do. 😉
INGREDIENTS
2 avocados, peeled and cut into pieces

¼ of a small red onion, finely chopped

1 roma tomato, finely chopped

1 jalapeno, finely chopped, seeds removed (optional)

juice from ½ a lime

fresh cilantro, chopped (to taste)

1 clove garlic, minced or 1 tsp. Garlic Powder

Pinch of Kosher Salt, to taste

Pinch of Black Pepper, to taste
Mash avocados, red onion, roma tomato, fresh cilantro, and lime juice in together, until the avocados are chunky and the texture you like.

Add in salt, pepper, and garlic. (taste)

Adjust seasonings to your taste. I love extra lime and cilantro 😉

Serve immediately!
TIP - Keep the pit and put back in the guacamole if you need to store it a little while before serving.