There is just something comforting about coming home and walking in the door to that oh so delicious smell! You know the slow cooker has  been working so hard for you all day!  This Crock Pot Country Steak with Gravy  just fills the air with that aroma that wraps around you like a big hug after a long day!

The Crock Pot is "one" of my favorite things in my kitchen! It makes my life so much easier!  What about you? What is your favorite appliance in your kitchen?  Truthfully, I can't pick just one, because I would be lying to ya, but this one is up there at the very top of the list!
Inquiring minds here at Soulfully Made want to know! What is your all time favorite thing to make in your slow cooker?? Go ahead, after you get this recipe of course, and stop by down in the comment section and give me a shout! I really would love to hear from you 
So just what has this country "cubed" steak has been doing today?  Why cooking away of course and while you were not home. Can you believe that? It's magically getting all nice and tender and you are away and doing none of the hard work.  But I tell you, it's just sitting there all patiently waiting for someone to come home to complete this meal. Perhaps with some delicious mashed potatoes and green beans! Well,  you can make anything you want but that is what my Country Steak was calling for!
You will find a great Instant Pot Green Bean recipe soon! And ya know some Creamy Homemade Mashed Potatoes are always calling my name! So ya'll keep coming back to get these scrumptious side dish recipes 😉
Ready to make it? Here are all the ingredients you will need!
Now you may want to leave off the garlic salt! This is a very salty dish! But my family you know they are salt-a-holics!  I am trying to get them help!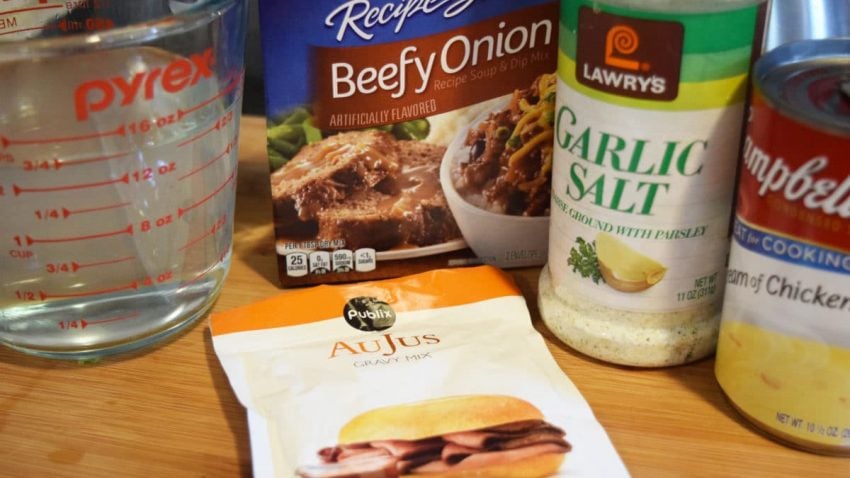 Got the crock pot sprayed with a little cooking spray, added in the meat. Sprinkle on the au jus and the beefy French onion soup mixes. Pour in 1 1/2 cups water and the cream of chicken soup.  Set it to 8 hours on low and you are off. Now I know this doesn't look like it will be so magically good, but just trust me 🙂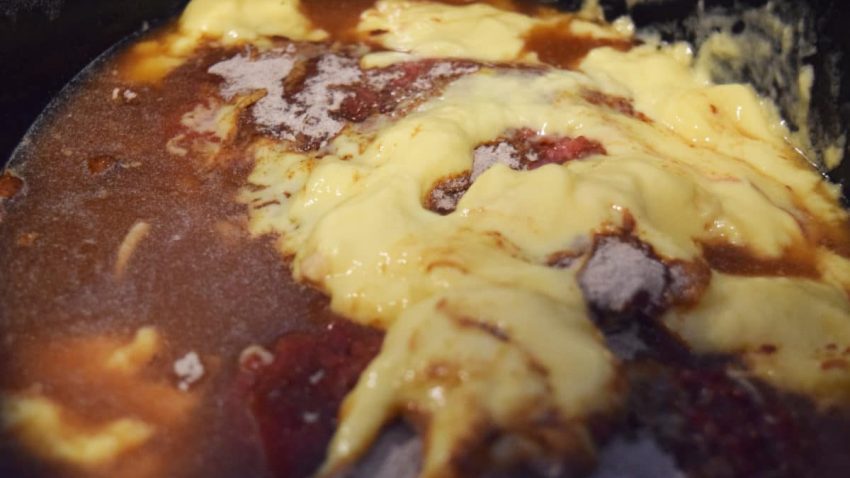 About 30 minutes before you want to serve take about 1/4 cup of the juice out and add 3 tablespoons of corn starch and mix until smooth.  Pour back into crock pot, stir it around, and cook 30 minutes on high.  This will thicken the juices and make the most flavorful gravy.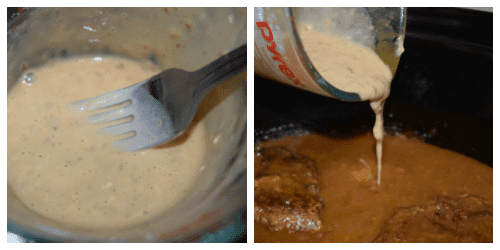 Now get ready to take a bite!! What did ya think?  MMMM… GOOD right???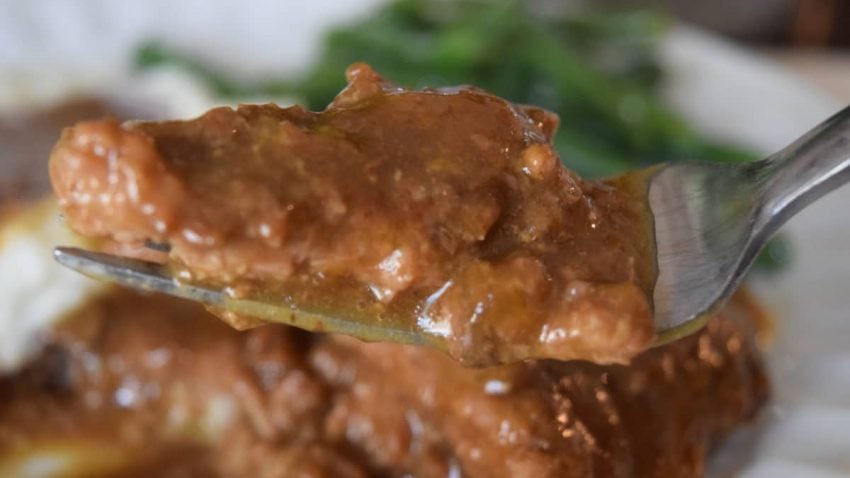 Other Southern Recipes
Head on over to visit two of my favorite link ups:  Meal Plan Monday  and Weekend Potluck ! You can find this and other great recipes I know you will love them as much as I do!