Collard Greens Wrapped Pork Roast - A juicy spice rubbed pork loin topped with onions and a smoky pepper jelly sauce then slow cooked until fork tender. The perfect southern meal for the whole family!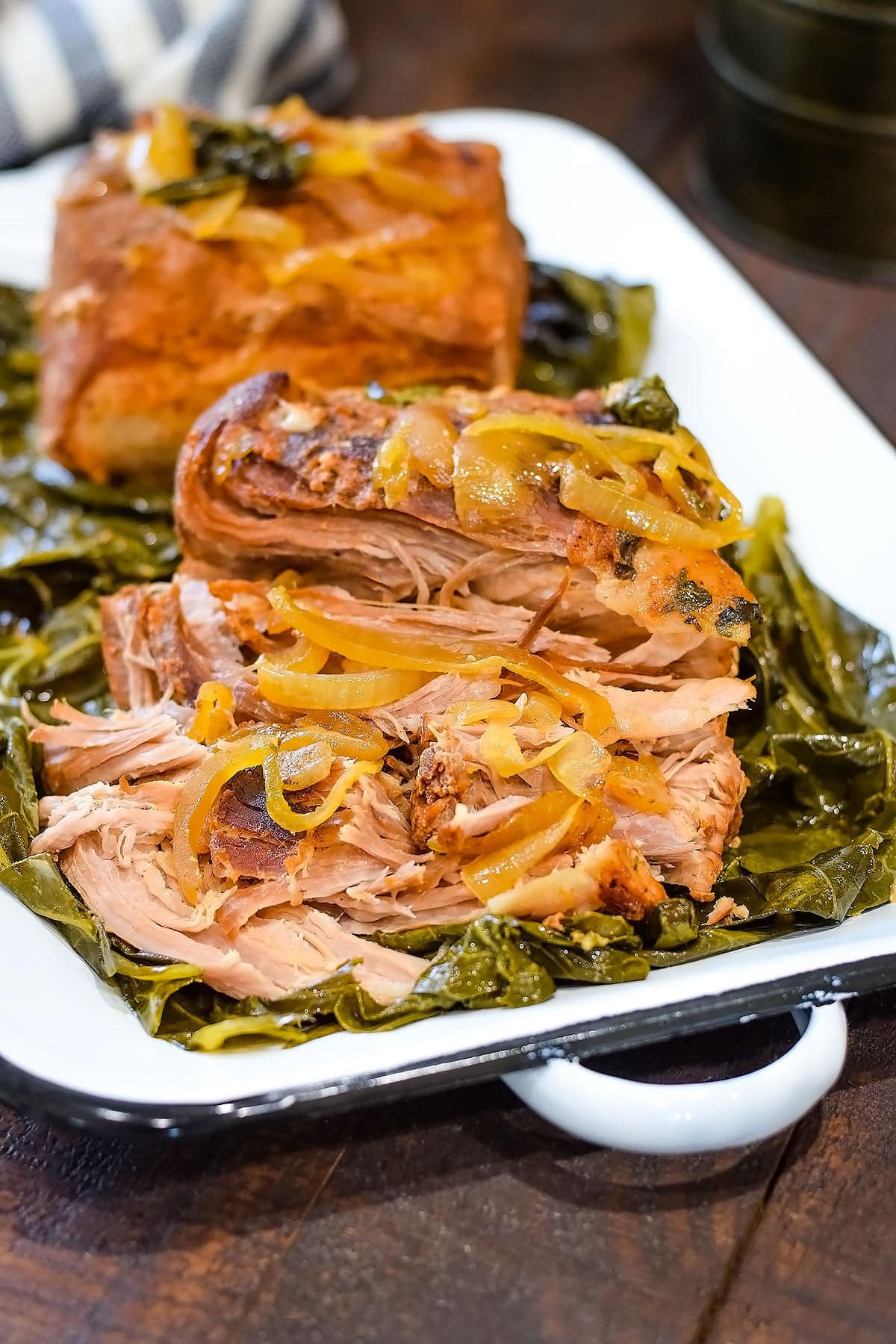 Pork Loin Roast Recipe
Pork and Collard Greens are southern fair you'll find on many a Sunday dinner tables in the south. I know I always flavor my Collard Greens with some form of pork and it makes them so delish!
For this recipe I thought I would reverse the theory and flavor my pork roast with sweet collard greens. Wrapping it and adding in a few simple spices and then topping it off with a smoky pepper jelly sauce imparts something quite special to this dish! That just means it's delicious y'all!
This crock pot recipes comes together in minutes and slow cooks until fork tender! A few ingredients and set your slow cooker and forget it until dinner time.
This collard greens wrapped pork roast goes great with Southern Style Green Beans, Instant Pot Mashed Potatoes, Baked Mac and Cheese and finish it off with Easy Coconut Cream Pie for dessert!
Slow Cooker Pork Roast Ingredients
Pork Loin
Collard Green Leaves
Sea Salt
Pepper
Paprika
Garlic Powder
Red or Jalapeno Pepper Jelly
Sweet Onion
Liquid Smoke
Chicken Stock
How to make a roast gravy
I usually just serve this with the juices poured over it. If you want a thicker gravy, make a Cornstarch Based Gravy. Take ¼ cup of water and 3 Tablespoons of cornstarch and whisk or mix with a fork until completely dissolved and combined. Remove roast and any large veggies or droppings in the liquid. Then slow pour in cornstarch mixture and whisk until combined. Let it sit in slow cooker stirring occasionally until desired consistency (about 20 to 30 minutes).
Flour Based Gravy - If you do not have cornstarch on hand, place about 3 tablespoons of butter in a saucepan over medium heat. Once melted add about ⅓ cup of all-purpose flour and whisk together. Cook for 1 to 2 minutes until flour is cooked and then slowly pour in strained juices from the slow cooker until a desired consistency.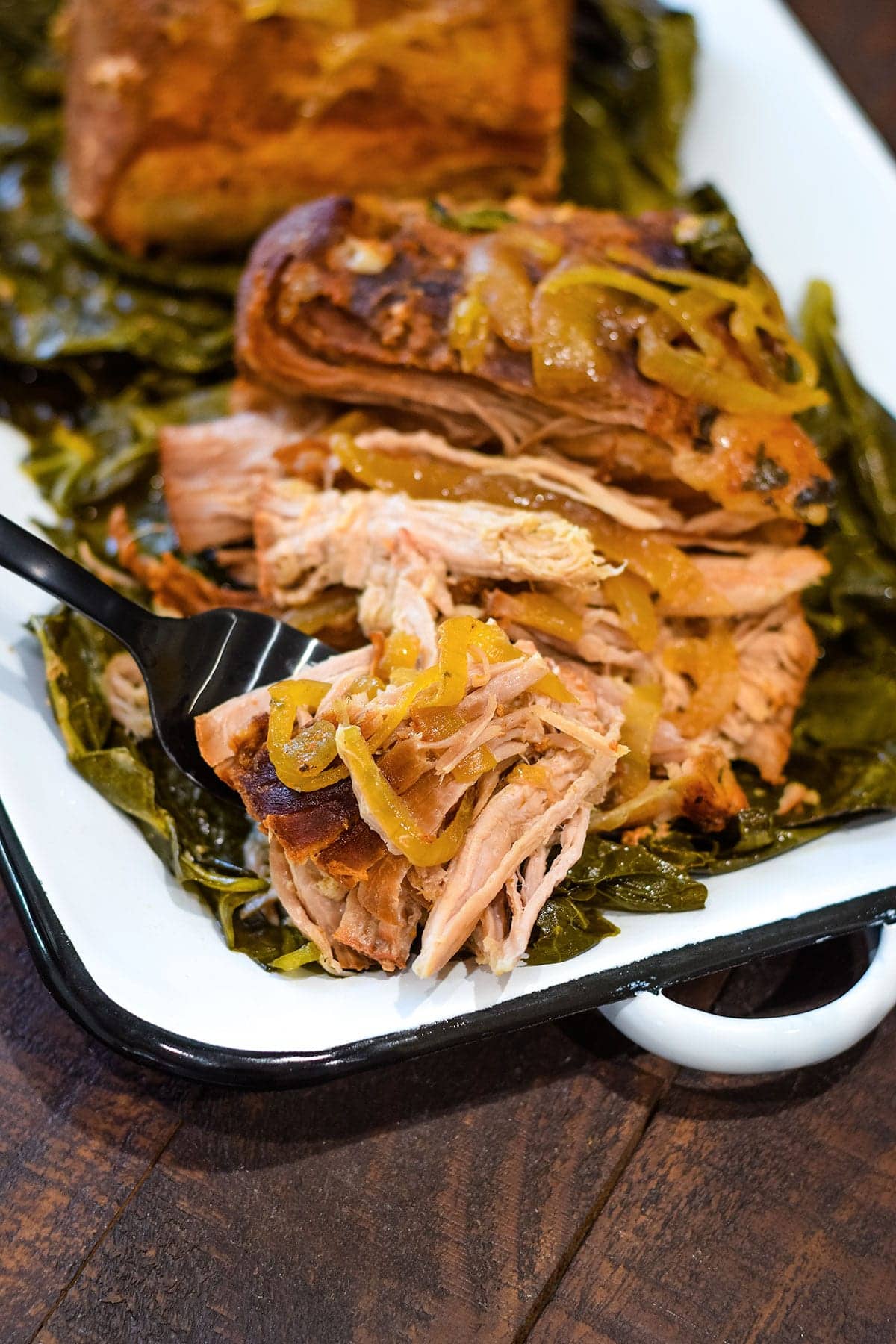 Slow Cooker Recipes you will Enjoy!