Oven Fried Chicken legs dipped in an egg wash and dredged in a spice infused panko breadcrumb mixture to create the most finger licking good OVEN FRIED PANKO CRUSTED CHICKEN DRUMSTICKS.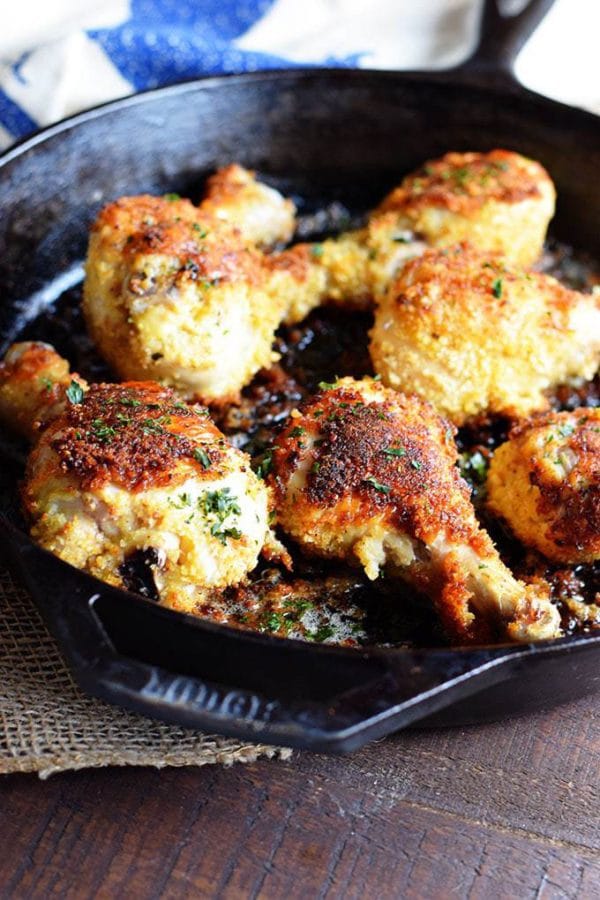 My husband calls this Out of Control Chicken! Yes he thinks it is that good! I love when something so simple makes him happy! This recipe is easy, quick, and won't leave a hole in your wallet either!
This chicken really is AMAZING y'all and it really cooks so fast! Using the drumsticks allow for so much flavor and the meat is tender! Who would have thunk that simple ole drumsticks could be so delicious!
You will find this deliciousness much more often at my house now that my daughter has gone away to college. She is a no bone in meat kinda girl. She entertained the thought of no meat all! I almost felt like a failure as a mother lol! Just kidding. But any who, I used to always have to make her a plain ole chicken breast whenever we ate something so wild as this!
Ingredients needed
Chicken Drumsticks (legs)
Panko Breadcrumbs
Egg
Water
Grated Parmesan Cheese
Spices (Salt, Pepper, Oregano, Paprika, Onion Powder, Garlic Powder)
Olive Oil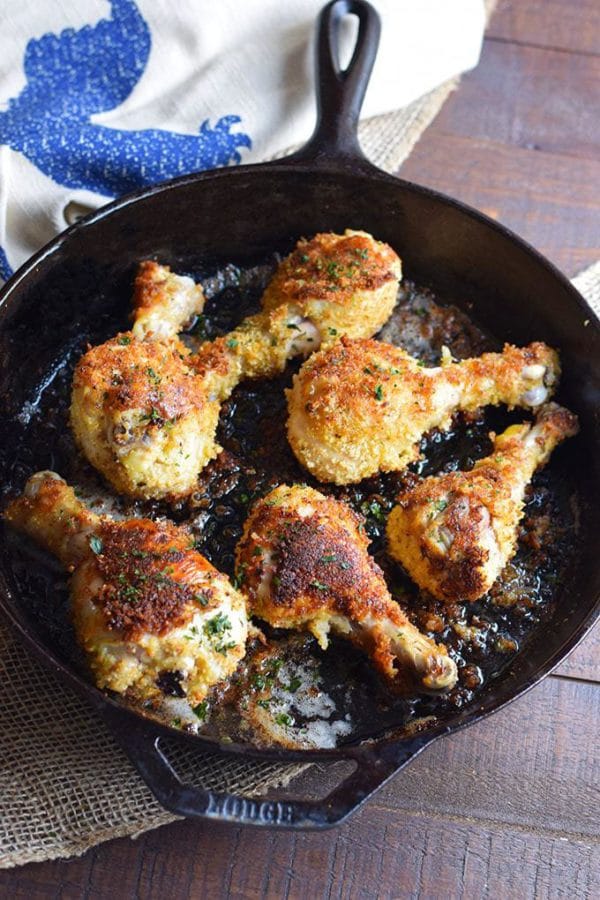 How to make the best oven fried chicken legs
Now y'all get ready for all the hard steps in this recipe (WINK WINK). Not really this is so easy you will be wondering why you haven't been making this all your life!
Now get out two shallow dishes. A pie plate or baking dish works well. Today I just used two 9 X 9 baking dishes. You know what I grabbed first out of the cabinet!
STEP 1. Preheat oven to 425 °. Place butter in the cast iron or oven safe skillet (You can use a baking dish if you want) and place in oven to melt while you coat the chicken.
STEP 2. Whisk together the egg and water. Get those chicken legs all coated in this bath. This prepares them for grabbing onto all those breadcrumbs and holding on.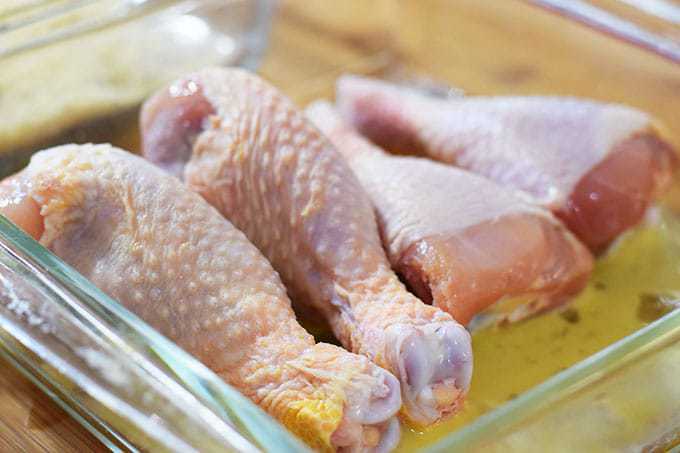 STEP 3. In the other dish combine your breadcrumbs with the Parmesan cheese and all those delicious spices. Koser salt, black pepper, paprika, garlic powder, onion powder, and wait - Oregano you ready for this deliciousness?
I know I am terrible at jokes!! But, I ain't joking about how good this is.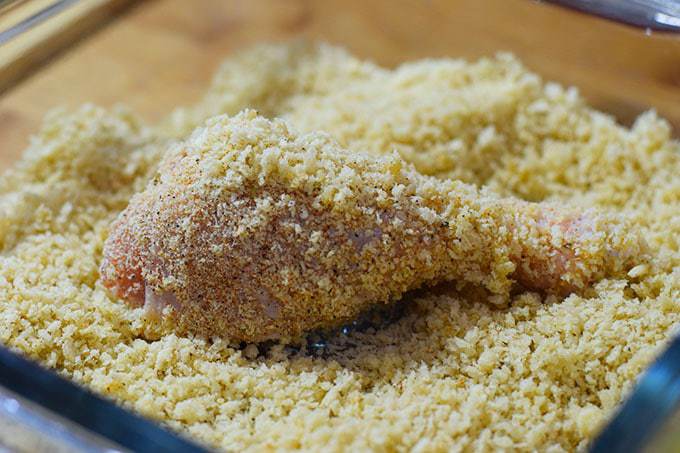 STEP 4. Remove heated pan with all that melted butter from the oven. Place chicken in (not touching)! They don't like that. This keeps everything nice and open and ready to get crispy. Drizzle the olive oil on top. I don't measure , just a drizzle to make them sizzle! Cook for 25 minutes and then flip and cook for 20 minutes!
I like to sprinkle mine when they come out with a little parsley for color! Perfect Oven Fried Chicken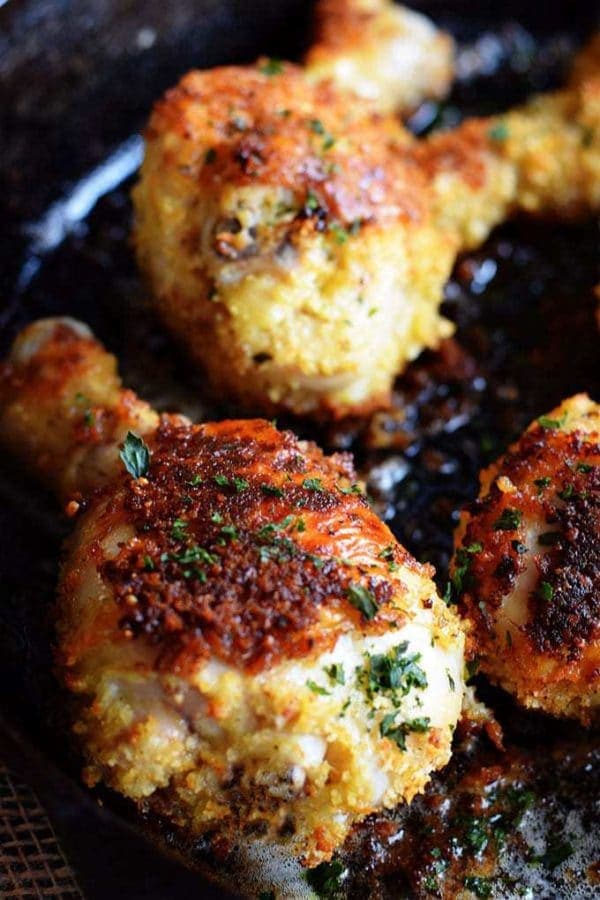 More Chicken Recipes